If you feel like getting out of the ghetto in pun-tastic style, look no further than OUTram (get it?). This fine town lies not far OUTside Dunedin City – in fact, Wikipedia reckons it's actually a suburb of Dunedin, despite being 30km along the road towards Middlemarch.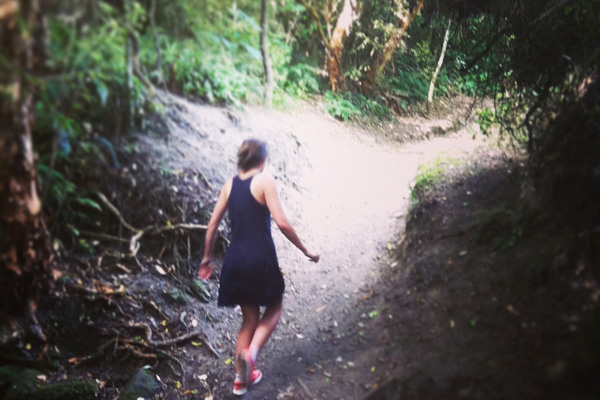 There's not too much happening in Outram. Its most exciting moment undoubtedly occurred back in 1888, when (thanks to gold rush prosperity and technological advances) it was the first New Zealand town to get electric street lighting. (This claim is, however, hotly disputed by Reefton, "the town of light" – another place that shares the dubious honour of having peaked in popularity somewhere in the late 19th century). Mostly though, it's a sleepy little one-street, 600-resident settlement, tucked under a hill on the edge of the dusty Taieri Plains.
No visit to Outram is complete without coffee and snacks from The Wobbly Goat café. Easily locatable on Outram's main (read: only) street, this local hub is popular with tourists like yourself, as well as cyclists zipping around the Plains. Check out the surrounding vintage shops and the lovely old Outram Hotel façade while you're there. Then, walk off your afternoon tea along the peaceful river track, signposted off the main road. It's pretty, there are birds, it's all very natural and soothing. OUTrageous!
And you know what? From Dunedin, visiting Outram can be something of a tropical holiday. Once over the hill, the thermometer starts to climb and you know that good times are ahead. Outram isn't just what you find if you go the wrong way to the airport. It's an exciting adventure destination! Enjoy.
Get there:
in a car, or maybe by bike if you're really keen.
Do:
hunt for bargains in the second-hand shops.
Don't:
go on Monday or Tuesday – nothing is open.
Eat:
raspberry coconut slice at The Wobbly Goat café.