Trains are awesome. This might explain why so many people have weird obsessions with them. Irvine Welsh was one; he wrote a whole collection of short stories in heavy-going Glaswegian prose and called it Trainspotting (not actually sure why, as unless "heroin addict" is a weirdly-unrelated term for a railfan, the book has little to do with trains).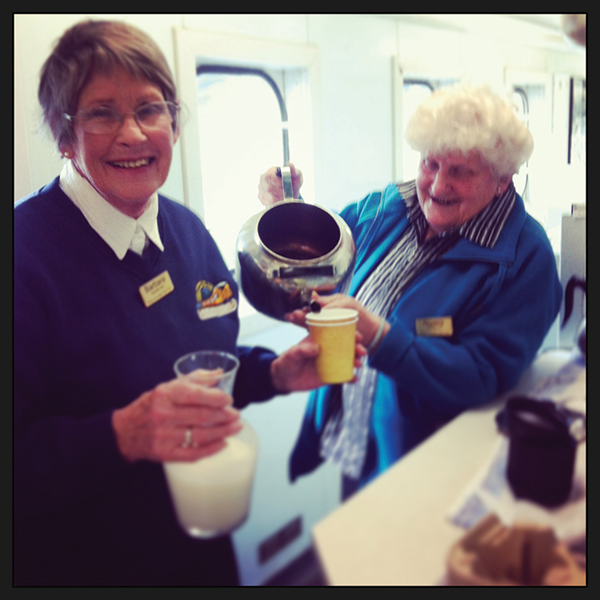 The train-obsessed are called by any number of other colourful titles: bashers (those who embark on day trips or entire holidays with the aim of spotting this or other locomotive machine), line bashers (those who attempt to experience as much of a railway line as possible, by riding it all day long), complete riders (who spend months or years trying to cover a region or country's entire rail network), and of course train photographers (who could do with a more exciting moniker), who, seeking a clean shot of their shiny subjects that is free of pesky hangers-on, are reportedly often annoyed by members of the aforementioned groups. And then there are the strange people who build miniature railways in their garages, annoying their wives and creeping out their children.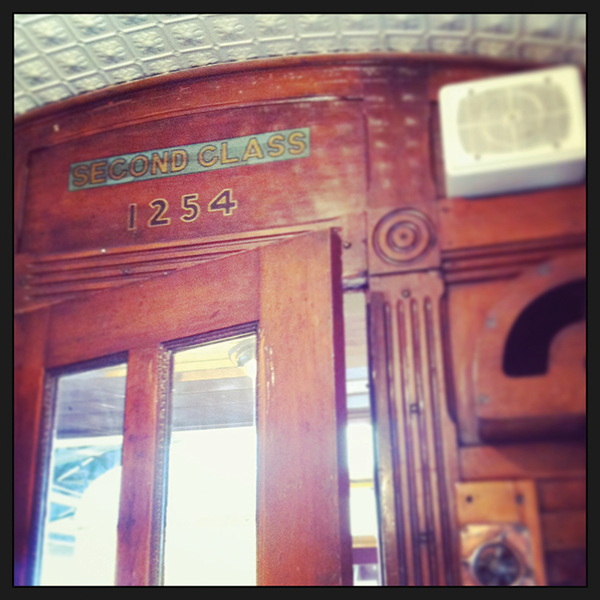 For the blessedly un-obsessed, there is still no denying that there is something intrinsically more romantic about travelling by train than by car or bus. Unfortunately though, few New Zealanders – and precisely no Dunedinites – have the opportunity of commuting to work or school by train. Unlike in Europe, the USA or Japan, where high-speed trains zip around giant metropolis and dusty French ville alike, or sneak around under bustling cities, New Zealand has few passenger trains. All that is left are some ugly remnants of the Government's doomed KiwiRail investment, a few rickety commuter trains in Auckland, and a few gems of pleasure riding including Otago's own Taieri Gorge train.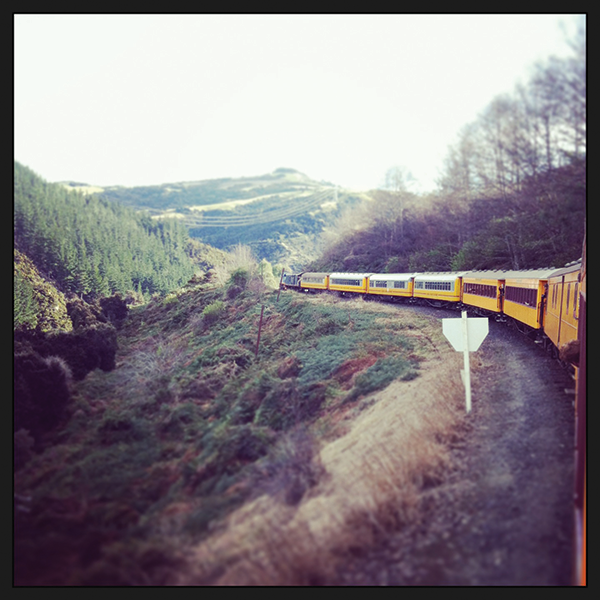 Departing daily from the picturesque Dunedin Railway Station, the Taieri Gorge Train is not only a locomotive, but a time-travelling device. Step inside and you will be transported far from 2013, whisked away from the ugly industrialism of South Dunedin to the brush-cloaked hills and dubiously-brown waters of the Taieri Gorge, and onwards to the calmer, enduring pastures of sunny Central Otago. The train only travels 77km in around two hours, passing through ten exciting tunnels, and yet civilization feels much further away by the time the train comes to rest at Pukerangi. This wee station (if you can call it that) is literally in the middle of nowhere. (The train sometimes goes as far as Middlemarch – only slightly less in the middle of nowhere – and can serve as a scenic beginning or end to the Otago Rail Trail). The trains operated on the railway are quite the historic relics themselves, with some rather splendid wooden carriages and leather seats reminding passengers of New Zealand's now passé railway heyday.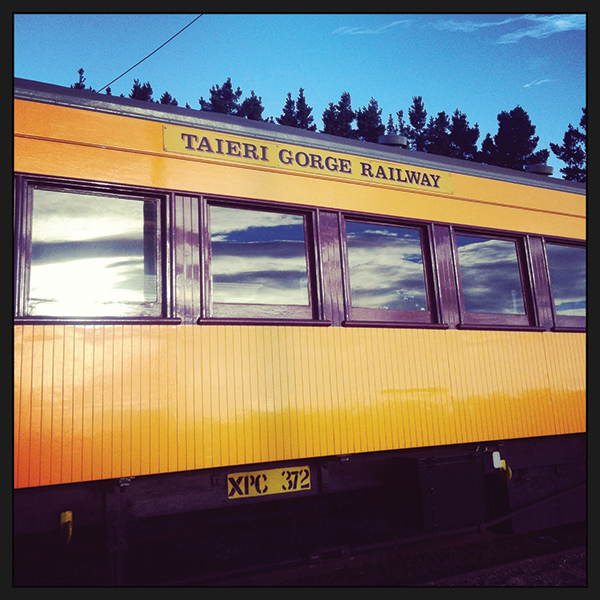 At $87 for a return journey to Pukerangi ($99 for Middlemarch, but there's more to see and do there), the railway is perhaps most likely to be the leisure activity of choice of bashers, trainspotters, complete riders and railfans. But if you happen to harbour a secret childhood obsession with Thomas the Tank Engine, want to see some splendid Central Otago landscape that is inaccessible by car, or pretend you are en route to Hogwarts, the Taieri Gorge Railway is a lovely day out. Enjoy.
Get there:
on foot. The train departs from the Otago Railway Station at the bottom of Stuart Street.
Do:
venture outside at full speed and stand, I'm-flying-Jack-I'm-flying style, between two carriages.
Don't:
drop your valuable electronics off the side while doing so.
Eat:
you'd be wise to bring along your own schnacks, but the lovely tea ladies in the dining carriage will sort you out with a cuppa.