Posted 12:42am Monday 24th May 2021 by Runze Liu
Period pains, medically referred to as dysmenorrhoea, are annoyingly painful and are an all too real struggle for people who menstruate. Here is a guide to combatting those cramps. But remember, always read the label, not all products work and if you're concerned, consult your health care Read more...
Posted 2:34pm Sunday 9th May 2021 by Denzel Chung
May 1 saw two protests happening in the Octagon simultaneously, with organisers lamenting a lack of student activism in a city once known for rowdy student-led protests. The annual J Day protest, organised by the Ōtepoti Cannabis Collective, was designed to continue pushing for Read more...
Posted 12:55pm Sunday 21st March 2021 by Harold the Giraffe
Kia ora kids! Harold the Giraffe here. Aunty Jacindy might have banned the ol' wacky baccy despite disproportionately racist levels of cannabis-related incarceration in Aotearoa, but don't despair. DIY is in our DNA! Anyone can grow the devil's lettuce in their flat with a bit of Read more...
Posted 1:57pm Sunday 21st March 2021 by Earl Green
Your path to enlightenment begins with a weed oil. To make it, you need three ounces to a cup of coconut oil. The secret ingredient, which you can get from a health food store, is a teaspoon of sunflower lanolin. The lanolin helps the fats in the oil bind to your stomach, because THC can upset your Read more...
Posted 2:00pm Sunday 21st March 2021 by Critic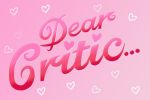 Dear Critic, My friend had a bad experience with weed on her first or second go and now won't try it again. Our friend group is always smoking and I want to include her but she refuses to try again. But her bad experience was like three years ago so surely she can give it another Read more...
Posted 2:26pm Sunday 21st March 2021 by Denzel Chung
Bert Holmes, a veteran environmental and cannabis law-reform activist, has called for more "loud and proud" cannabis activism by students on campus, saying "that's how we got to where we are today." In an interview with Critic Te Arohi, Bert, now coordinator of Read more...
Showing results 1 - 6 of 6
TAGGED ITEMS
Showing items with the tag:
weed