Posted 9:25am Saturday 30th September 2017 by Joe Higham
With the General Election now over and provisional results in, we have a wealth of data on the attitudes and politics of the nation's cities, towns and suburbs. The results from the nation's university campuses provide an interesting snapshot of party preferences, and some of the Read more...
Posted 9:29am Saturday 30th September 2017 by Joel MacManus
Preliminary election results have shown that a resurgent Labour Party dominated the vote at polling stations within the University of Otago. A total of 5,728 votes were cast at the three polling stations on campus, which included Unipol, the Link, and Otago Polytech. Labour romped home with 46.9 Read more...
Posted 10:18am Saturday 30th September 2017 by George Elliott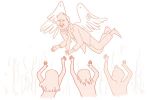 We are at a stage where, for all the analysis, all the hearsay and all the expertise, things are just uncertain. It's both frustrating and rapturous; plain and radical. Winston Peters, the leader of NZ First, is waiting for the special votes to be finalised on 7 October and is consulting with Read more...
Posted 9:20am Saturday 30th September 2017 by Joe Higham
What the (provisional) election results reveal, apart from the fact that very few people seem to understand how the Mixed Member Proportional (MMP) voting system works, is that much of New Zealand remains uncomfortable confronting the severity, or even the existence in some cases, of the problems we Read more...
Posted 10:52am Sunday 24th September 2017 by Joe Higham
Results of a survey released by the New Zealand Property Investors Federation (NZPIF) showed that as many as 74 percent of the 800 landlords surveyed would increase rents if Labour wins the election and implements its housing policies. With Critic's publication and distribution dates Read more...
Posted 11:07am Sunday 17th September 2017 by George Elliott
I had been contemplating a trip into Jacindamania, but have come to my senses. A partnership with the Greens would make a change of government more meaningful. The Green Party needs to be a part of a progressive Labour-led government and if Labour doesn't win, this country needs a Green voice Read more...
Posted 10:23am Sunday 17th September 2017 by Critic
Disclaimer: This endorsement is the view of Critic Magazine and was in no way solicited by the Labour Party or any person affiliated with it. It represents the editorial views of the magazine and no one else. At the outset of this editorial, we admit that endorsements of political parties are an Read more...
Posted 10:54am Sunday 10th September 2017 by Esme Hall
More young people have enrolled to vote than at this point in 2014. But, young people are still underrepresented in choosing New Zealand's government. It's not that we don't care, it's just that none of the parties really speak to us. Or they all do, in different ways. When Read more...
Posted 11:21am Sunday 23rd July 2017 by Isaac Yu
It's that happy time that only comes around once every three years. 'It was the best of times, the most shitposty of times,' the famous proclamation tells us. A time of soap box Facebook statuses on WHY. YOU. SHOULD. VOTE. Yet, despite all the internet slacktivism about how Read more...
Posted 10:43am Sunday 23rd July 2017 by Joe Higham
The Opportunities Party (TOP) last week extended its Universal Basic Income (UBI) policy to all New Zealanders aged between 18-23. Set at $200 per week (after tax), the youth UBI is "designed to give all young New Zealanders a safety net of income to allow them to pursue their Read more...
Showing results 1 - 10 of 10
TAGGED ITEMS
Showing items with the tag:
nz election