Posted 2:58pm Sunday 10th October 2021 by Susana Jones
Bula brass! Fijian language week was from Sunday 3 October to Saturday 9 October, my personal favourite because Fiji is my homeland. I talked to some of my Fijian matavuvale (family) down here in Dunners to learn some more about my own culture, and to learn about their experiences being stunning Read more...
Posted 2:54pm Sunday 10th October 2021 by Susana Jones
Talofa! It was Tuvalu language week from Sunday 26 September to Saturday 2 October. To learn a bit more about Tuvalu and its language, I talked to Nancy, Fagasele, and Riiti, three beautiful Tuvaluan students here in Dunedin. How would you describe Tuvalu for people who don't know Read more...
Posted 3:34pm Sunday 12th September 2021 by Students of Te Roopū Māori
Growing up in Aotearoa, chances are you've learned a bit of te reo here and there. While you might think there is a one-size-fits all approach, that's not the case. All across Aotearoa, different iwi in different regions each have their own individual dialects of te reo. Listed below are Read more...
Posted 12:50am Saturday 11th September 2021 by Karamea Pēwhairangi
Mauri ora ki a tātau katoa. Nau mai haere mai ki tēnei perehitanga mo Te Arohi! Kaore he kore e mōhiotia whānuitia koutou ko te kaupapa mo tēnei wiki, ko te reo Māori. Ko ōna pikinga, me ōna hekenga i roto i ngā tau kua hōri. Hei kupu Read more...
Posted 3:22pm Sunday 22nd August 2021 by Susana Jones
Māori hour is an incredibly wholesome phenomenon. I am not Māori and am not speaking on behalf of Māori and never will. I am just here to comment on a cultural phenomenon I've observed, one which is interesting, special, and unique to Aotearoa. Imagine this. You're at a Read more...
Posted 2:04am Monday 9th August 2021 by Susana Jones
Kia orāna all! Last week, from Sunday 1 August to Monday 7 August, was Cook Islands language week. To celebrate, we bring you this piece about one of the few places you might be able to travel to within the next year or so (thanks Miss Rona). To learn more about the Cook Islands, I Read more...
Posted 4:17pm Sunday 18th July 2021 by Susana Jones
Mauri everyone! Kiribati language week was from Sunday 11 July to Saturday 17 July, and is a time to celebrate and engage with the language of our Pacific neighbours. (We're a week late, but still committed to bringing you this celebration of Kiribati language). Kiribati is a three Read more...
Posted 3:47pm Sunday 16th May 2021 by Erin Gourley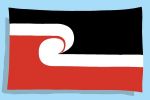 Tikanga and te ao Māori will now be taught in all of the core papers of a law degree, after a unanimous vote on Friday 7 May by the Council of Legal Education. The Council of Legal Education sets the requirements for all LLB courses in Aotearoa. President of Te Roopū Whai Read more...
Posted 3:59pm Sunday 9th May 2021 by Susana Jones
Noa'ia (hello), baddies! This week, from Sunday 9 May to Saturday 15 May, is Rotuman language week. Some of y'all might be thinking, "what the heck and where the heck is Rotuma?" Read on rockstars. Rotuma is a group of volcanic islands, made up of Rotuma Island and nearby Read more...
Posted 1:23am Sunday 14th March 2021 by Annabelle Vaughan
The use of te reo Māori has been revived over the past five years. Both non-Māori and Māori are now open to learning the language. However, with this spike in popularity comes the need for the appropriate resources and infrastructure to ensure that anybody who wishes to learn te reo Read more...
Showing results 1 - 10 of 12

Previous Results
Next Results

TAGGED ITEMS
Showing items with the tag:
language