Posted 4:17pm Sunday 18th July 2021 by Susana Jones
Mauri everyone! Kiribati language week was from Sunday 11 July to Saturday 17 July, and is a time to celebrate and engage with the language of our Pacific neighbours. (We're a week late, but still committed to bringing you this celebration of Kiribati language). Kiribati is a three Read more...
Posted 3:47pm Sunday 16th May 2021 by Erin Gourley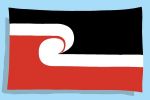 Tikanga and te ao Māori will now be taught in all of the core papers of a law degree, after a unanimous vote on Friday 7 May by the Council of Legal Education. The Council of Legal Education sets the requirements for all LLB courses in Aotearoa. President of Te Roopū Whai Read more...
Posted 3:59pm Sunday 9th May 2021 by Susana Jones
Noa'ia (hello), baddies! This week, from Sunday 9 May to Saturday 15 May, is Rotuman language week. Some of y'all might be thinking, "what the heck and where the heck is Rotuma?" Read on rockstars. Rotuma is a group of volcanic islands, made up of Rotuma Island and nearby Read more...
Posted 1:23am Sunday 14th March 2021 by Annabelle Vaughan
The use of te reo Māori has been revived over the past five years. Both non-Māori and Māori are now open to learning the language. However, with this spike in popularity comes the need for the appropriate resources and infrastructure to ensure that anybody who wishes to learn te reo Read more...
Posted 7:07pm Sunday 1st April 2012 by Red and Starry Eyed
At the beginning of the 20th century, many New Zealanders hoped Maori would die out. Their numbers were declining quickly, but a hundred years later we claim to be Aotearoa – a multicultural, bilingual society. We may be multicultural, but our society has very little Maori left in it. And our Read more...
Posted 7:07pm Sunday 1st April 2012 by The Tory Templar
A case is currently in front of the Waitangi Tribunal looking into the running of Maori-language preschools. These centres claim they need more funding and separate legislation to ensure that the language survives. This raises an interesting question – what role should Maori language and culture Read more...
Showing results 1 - 6 of 6
TAGGED ITEMS
Showing items with the tag:
language