Posted 3:04pm Sunday 27th February 2022 by Ransford Antwi
Hundreds of international Otago students are stuck overseas, paying full fees for an educational experience that many feel is not reflective of the cost. If you thought a few weeks of online lectures and Zoom tutes was rough, imagine what it's like to be an international student stuck Read more...
Posted 1:30am Saturday 11th September 2021 by Erin Gourley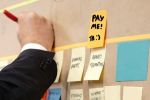 The University announced a $400 payment to help low-paid staff with the expense of working from home, but tutors and demonstrators were left out of the payment. This is despite the fact that they are some of the lowest-paid staff at the University. The payment was $400 made available to Read more...
Posted 10:15pm Friday 26th March 2021 by Erin Gourley
There are 14% more students doing postgraduate qualifications at Otago this year, in what has been termed "doing a panic masters". The largest increase is in humanities students, with a 30.5% increase in the number of students doing masters from last year. Health Sciences masters Read more...
Posted 10:01pm Saturday 13th March 2021 by Erin Gourley
1000 international students are coming to New Zealand this year, but they're facing rising costs before they even enter the country. When the government announced the decision to allow these students in, it was all about the numbers. "The annual economic value of this group of Read more...
Posted 10:43pm Saturday 13th March 2021 by Erin Gourley
The 1000 international students allowed into New Zealand next month will pay increased MIQ fees. For temporary visa holders like international students, the cost of a one-person stay in managed isolation will increase from $3100 to $5520 on 25 March. These international students are required to Read more...
Posted 10:18pm Saturday 13th March 2021 by Denzel Chung
Students feeling the pain of forking out for yet another printing credit top-up can finally validate their hurt and trauma: Otago's student printing costs are the highest of all Aotearoa's universities. This year, Uniprint has hiked student's printing costs by a staggering 33% Read more...
Posted 5:33pm Saturday 6th March 2021 by Runze Liu
Despite being the oldest, and one of the most influential students' associations in the country, people still opt to leave the Otago Uni Students' Association (OUSA). One of them — a third year student Otago student — opted out of OUSA membership in September last year by Read more...
Posted 5:37pm Tuesday 2nd March 2021 by Denzel Chung
The University of Otago is offering $10,000 scholarships for international students willing to start their first year completely online. The 'Vice-Chancellor's Scholarship for International Students — Online' offers a discount of $10,000 on tuition fees for international Read more...
Showing results 1 - 8 of 8
TAGGED ITEMS
Showing items with the tag:
fees