Posted 9:20am Monday 16th May 2022 by Critic
Buckle the fuck up folks, cos I'm bout to learn y'all a thing or two about sex, tequila, and Satanism. Against my better judgement, I caved and decided to hook up with a fuckboy Satanist over break. He was gorgeous – black hair, different coloured eyes, ripped as fuck Read more...
Posted 3:10pm Sunday 8th May 2022 by Critic
It all started on a normal Friday night in North Dunedin. Plenty of drinks deep, and the night started to quiet down. My flat mate and I are the last ones standing, we're chilling in the lounge anticipating our next move. One of her old friends visiting Dunedin arrives with another one of his Read more...
Posted 2:55pm Sunday 1st May 2022 by Critic
I was 18, in my last summer before University. The horny was strong, and my teenage years had been bone-dry, so I wanted some experience before heading down south. I started seeing a guy, John, from my school. After the second date, he begged me to take his virginity. I declined. Then, in what Read more...
Posted 5:31pm Sunday 6th March 2022 by Critic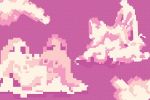 So this one's a bit of a doozy. I was coming out of a long relationship and looking to get back out there. I had this sort of mutual friend, and I could tell for a while that there were some definite vibes kicking off between us, so one night, on the couch I was squatting on, we got down to Read more...
Posted 3:40pm Sunday 10th October 2021 by Critic
Out Of Reach The knock at the door got me jumping off the bed in seconds. I ran down the stairs, excited to see her. My eyes lit up as I saw her. My new vibrator was just as I had imagined, a petite wee thing, exactly like her profile. I escorted her upstairs to my room. Things escalated quickly Read more...
Posted 12:38am Saturday 2nd October 2021 by Critic
With daylight savings creeping up, it's time for me to reminisce on what I was doing this time last year. My lovely friend (we'll call her Sophie) and I had decided to head to Christchurch, with hopes of pulling a pair of guys. After trying to shotgun a few too many drinks beforehand, Read more...
Posted 4:00pm Sunday 26th September 2021 by Critic
Me and Jade had been neighbours for as long as I can remember. Growing up in the hinterlands of the south, we had gone to school in Gore together. Even as we got into the saddle of puberty, I had never really seen her as a potential romantic filly — I was in a stable relationship, and besides, Read more...
Posted 3:59pm Sunday 5th September 2021 by Critic
This experience came right on the back of a great one nighter, a wonderful night with such a hulk of man. Totally destroyed my ass and I loved it. We arranged to meet at his (we'll call him Dave), and planned out a little study meeting with some fun and maybe even a friend after. The sheer Read more...
Posted 2:39am Monday 9th August 2021 by Critic
Once upon a summer's day, a beautiful princess was finishing her last exam. Her (not really) Prince Charming was waiting outside the exam room with a cup of tea, a packed lunch and his noble steed, a Toyota people-mover with amazing fuel economy. It had been a couple of lonely days with the exam Read more...
Posted 6:46pm Sunday 1st August 2021 by Critic
Journey back with me to fresher year. I'd heard about the joy of living next to a Uni campus and shoving Tinder on less than 2km, but I was yet to experience it first-hand until that fateful night. It was exam season so I was ready for some classic D-stressing. After a few slightly above Read more...
Showing results 1 - 10 of 11

Previous Results
Next Results

TAGGED ITEMS
Showing items with the tag:
confessions