Posted 3:36pm Sunday 26th September 2021
Dunedin Affirmations (@dunedinaffirmations) is an Ōtepoti Instagram page on the rise. We checked in with them to see what goes into posting daily inspirational content, and also to get clues as to their identity because that is our favourite project right now. Can you explain what Read more...
Posted 3:41pm Monday 20th September 2021
Joseph Jakicevich is an artist currently based in Wellington who popped down to Ōtepoti at the start of the year. His unique artwork often features eye-catching distorted subjects. Critic checked in with him to see what it was like collaborating with artists from all over Aotearoa. Joseph Read more...
Posted 2:08pm Monday 20th September 2021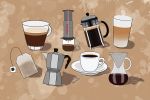 Coffee is the peak of caffeinated beverages. Tea is too weak and British; energy drinks are for incels and children. Coffee is a gateway drug to becoming a functional member of society. Most students wouldn't be able to take their exams or morning shits without it. But which method of brewing Read more...
Posted 2:00pm Monday 20th September 2021
Spring in Dunedin has arrived. It is the time of the year to drag our pasty bodies and damaged livers back from the brink of collapse and get them ready for the joys of the summer season. With Unipol restricted and many sports winding up, it can be a struggle to find a routine in these uncertain Read more...
Posted 4:04pm Sunday 12th September 2021
Adelaide Cara is an Ōtepoti musician who recently recorded their debut album 'How Does This Sound?' The album is nostalgic and dreamy, perfect to listen to while you drive around at night, with haunting vocals. Thankfully they released it on cassette tape, so even my very old car Read more...
Posted 3:08pm Sunday 22nd August 2021
Picture this: you're in your third year of uni. It's the end of February and you're fizzing for a year of 21sts, grad celebrations and general piss ups. You move into your new flat on George Street, with an outdoor area perfectly suited for gigs. For pres on your first night you Read more...
Posted 1:03pm Monday 16th August 2021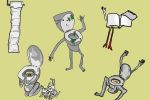 A serial shitter has struck Central Library multiple times. In at least two separate incidents, a large poo of considerable size and girth has been left on the toilet seat of the men's disabled bathrooms on both the first and second floors of Central Library. It is possible that many more such Read more...
Posted 2:14am Monday 9th August 2021
Tom Sharp is a musician well-acquainted with the Dunedin scene. For his latest project he has decided to go solo and give Dunedin a taste of his own unique style. He has released two singles and an EP under the name beatvandal. Tom started taking law at Otago after a gap-year in 2018, but Read more...
Posted 1:06am Monday 9th August 2021
The Dunedin City Council raked in $1.81 million in parking fine revenue over the 2019 – 2020 period. This represented a decrease in revenue from the last two years. The cost of running the parking service has steadily increased by $210,000, from $1.95 million in 2017 – 2018 to $2.16 Read more...
Posted 5:33pm Sunday 1st August 2021
Emerik Wallace is a very chill guy, who loves cutting hair. He runs @fat_emz_cuts cutting hair on weekends for customers and a few mates. Alongside this, he studies physio right here at Otago. Emerik started out cutting his own hair, he says. "I used to try to do short sides and fades Read more...
Showing results 21 - 30 of 55
Sean Gourley
Staff Writer