Posted 11:44am Sunday 30th August 2015
With just two games remaining in the regular season, the New Zealand Warriors sit 10th on the NRL ladder having taken 22 points from 22 games. This doesn't sound too bad on paper, but the nature of what was their sixth successive defeat has really compounded their late season misery — Read more...
Posted 12:17pm Sunday 16th August 2015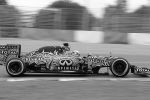 Whether it is racing around the world's best circuits or just racing to get to Castle 1 on time, the lives of Otago students and F1 drivers are hectic and require a lot of commitment — meaning we both deserve a break. As students are eyeing up some grab-a-seat deals to get back to Read more...
Posted 11:59am Sunday 9th August 2015
Football Arsenal's 1–0 victory over Chelsea in the FA Community Shield was Arsene Wenger's first win over José Mourinho in 14 attempts. Mourinho subsequently tossed his runners-up medal into the crowd. Motorsport Hayden Paddon crashed his Hyundai i20 out of Read more...
Posted 11:53am Sunday 9th August 2015
Beijing will become the first city to host both the Summer and Winter Olympics after the Chinese capital was awarded the right to host the 2022 Winter Olympics. The final result of the two-year candidacy process was confirmed at the 128th International Olympic Committee session in Kuala Lumpur, Read more...
Posted 12:16pm Sunday 2nd August 2015
The English Premier League season is kicking off this weekend, and the teams have been busy in the transfer market in an effort to improve on their position from last season. In preparation for the 2015–16 season, many of the teams embarked on what has now become standard practice — an Read more...
Posted 12:14pm Sunday 2nd August 2015
With the theme of this week's issue in mind, I spent some time thinking about whether or not sports can be considered as art. Art is a very subjective concept to define properly, but I see it as an expressive form of human creativity, skill and imagination that combine to produce a work/text Read more...
Posted 12:59pm Sunday 26th July 2015
The ESPYs (Excellence in Sports Performance Yearly Awards) are Hollywood's "ratings-orientated" sports awards, which recognise people for sporting as well as humanitarian contributions to society and popular culture. This year's edition provided much Read more...
Posted 12:43pm Sunday 26th July 2015
By the end of August, the 43-man All Blacks squad needs to be further narrowed down to the 31 players who will head to England for the World Cup. Only five of the Super Rugby title-winning Highlanders were selected for the initial test squad, with only one of them taking part in the first two tests. Read more...
Posted 12:00pm Sunday 19th July 2015
After the game in Apia, the All Blacks and Samoa players swapped shirts, shared some laughs and posed together for pictures with fans in what seemed to be a very calm atmosphere of camaraderie, mutual respect and sportsmanship. Just a few hours later there was a distinctly different atmosphere in Read more...
Posted 11:57am Sunday 19th July 2015
Last week saw a rare doubleheader of big rugby matches with the first ever All Blacks test match in Samoa and then the State of Origin series decider in Brisbane. These two games showed how two very different rivalries can play out. The State of Origin players and fans seem to want to hurt each Read more...
Showing results 11 - 20 of 66
Daniel Lormans
Sport Editor