Posted 5:07pm Sunday 28th March 2021 by Susana Jones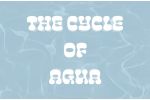 Water. Everyone's favourite health food. We know and love it, and most of us should probably be drinking more of it. Sure, 70% of the Earth is covered in water, and with global warming being today's hottest topic, sometimes it seems like we are being engulfed by water. But that drip-drip Read more...
Posted 11:00am Saturday 30th September 2017 by Charlie O'Mannin
5/5 Things that wouldn't exist without water: Umbrellas, plumbing, teapots, straws, flippers, periscopes, gutters, islands, sprinklers, water slides, urinals, water fights, water balloons, lifeguards, beaches, icebergs, flippers, saunas, aqueducts, washing powder, surf boards, ice Read more...
Showing results 1 - 2 of 2
TAGGED ITEMS
Showing items with the tag:
water