Posted 12:55am Saturday 11th September 2021 by Erin Gourley
All updates in this article are accurate as of Thursday 9 September. Since Level 2 (Delta Edition) was announced, students have been wondering how the University would function under the new guidelines. There were a few chains of communication that operated slowly, with the Ministry of Read more...
Posted 2:25pm Sunday 22nd August 2021 by Fox Meyer
With a jarring entry back into Level 4, many students were met with unwelcome news from the University. The announcement said that online learning and exam options were not guaranteed, and that the graduation scheduled for 21 August would be cancelled. Whilst the graduation cancellation was not Read more...
Posted 3:11pm Sunday 22nd August 2021 by Asia Martusia King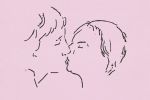 CW: Homophobia. Students were a "driving generation" in queer liberation, says Chris Brickell, Professor of Gender Studies and LGBT historian. Otago University was no exception. Here's an abridged history of our forebears and Read more...
Posted 2:06am Monday 9th August 2021 by Annabelle Vaughan
Four-piece indie rock band Mako Road have been making festival headlines and blasting through radio airwaves across New Zealand for a couple of years now. Their debut album, 'Stranger Days', has just been released and the group is set to tour around New Zealand this month. Critic Te Read more...
Posted 3:23pm Sunday 25th July 2021 by Fox Meyer
A proposed change to the Code of Conduct would have made it possible for the Uni to fine you for having a littered front lawn. The University didn't go through with that change after receiving negative feedback from students, releasing their response on 10 July. Ultimately, the University Read more...
Posted 1:15pm Tuesday 13th July 2021 by Asia Martusia King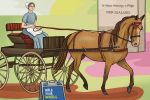 I have always admired the Amish. When I made bread in lockdown, it ignited a pastoral flame within my loins. I began to dream of sheep and buggies, of giant beards and shucking corn. With these scenes of a simple life in mind, I decided to try following the Ordnung — the set of rules for Amish Read more...
Posted 10:53am Tuesday 13th July 2021 by Erin Gourley
Professor David Murdoch has many hats on his plate to juggle. He's still working in clinical practice for the Canterbury DHB, and he's still the Dean of Otago's Christchurch Campus. He's a pathologist, a career that has recently become very relevant and interesting Read more...
Posted 10:18pm Saturday 13th March 2021 by Denzel Chung
Students feeling the pain of forking out for yet another printing credit top-up can finally validate their hurt and trauma: Otago's student printing costs are the highest of all Aotearoa's universities. This year, Uniprint has hiked student's printing costs by a staggering 33% Read more...
Posted 2:21pm Tuesday 2nd March 2021 by Asia Martusia King
Otago University is the mysterious old crone of tertiary education. Many spooky stories lie within her walls. She squats in her rocking chair and cackles ominously, regaling dementia-ridden urban legends and superstitions to gossipy students who love a bit of tea. Superstitions are beliefs that Read more...
Posted 7:21pm Tuesday 6th October 2015 by Josie Cochrane
The University of Otago will remain open tomorrow as police investigate an anonymous gun threat made towards the Dunedin campus. The original post was made on Monday 5 October 2015 via social media site 4chan, an online bulletin board where users can anonymously post comments and Read more...
Showing results 1 - 10 of 25

Previous Results
Next Results

TAGGED ITEMS
Showing items with the tag:
university