Posted 8:47am Sunday 10th October 2021 by Elliot Weir
Three weeks ago, we reported on widespread employment law breaches and sexual harassment amongst kitchen staff at University-managed halls of residence kitchens. Some staff then requested the mandated shift breaks that we outlined in the piece and were misled by management. When staff in one hall Read more...
Posted 3:22pm Friday 1st October 2021 by Erin Gourley
The University of Otago is calling for voluntary redundancies from staff. The University will start accepting "expressions of interest" for voluntary redundancy from 4 October. The scheme was announced on Tuesday 28 September at the Vice-Chancellor's staff forum. The email, Read more...
Posted 4:08pm Friday 1st October 2021 by Fox Meyer
Two Australian universities mandated last week that all students, staff and workers on campus be fully vaccinated. La Trobe University and the University of Melbourne were the first to require this, with Melbourne requiring everyone on campus to be vaccinated from November 5. Otago Read more...
Posted 3:15pm Friday 1st October 2021 by Denzel Chung
Student associations and the Government have developed a new model for collaboration between students and tertiary institutions. It is hoped that this model will better reflect the diversity of the student community, and eventually reshape how students and tertiary institutions communicate and Read more...
Posted 12:55am Saturday 11th September 2021 by Erin Gourley
All updates in this article are accurate as of Thursday 9 September. Since Level 2 (Delta Edition) was announced, students have been wondering how the University would function under the new guidelines. There were a few chains of communication that operated slowly, with the Ministry of Read more...
Posted 2:25pm Sunday 22nd August 2021 by Fox Meyer
With a jarring entry back into Level 4, many students were met with unwelcome news from the University. The announcement said that online learning and exam options were not guaranteed, and that the graduation scheduled for 21 August would be cancelled. Whilst the graduation cancellation was not Read more...
Posted 3:11pm Sunday 22nd August 2021 by Asia Martusia King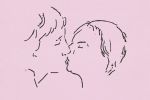 CW: Homophobia. Students were a "driving generation" in queer liberation, says Chris Brickell, Professor of Gender Studies and LGBT historian. Otago University was no exception. Here's an abridged history of our forebears and Read more...
Posted 2:06am Monday 9th August 2021 by Annabelle Vaughan
Four-piece indie rock band Mako Road have been making festival headlines and blasting through radio airwaves across New Zealand for a couple of years now. Their debut album, 'Stranger Days', has just been released and the group is set to tour around New Zealand this month. Critic Te Read more...
Posted 3:23pm Sunday 25th July 2021 by Fox Meyer
A proposed change to the Code of Conduct would have made it possible for the Uni to fine you for having a littered front lawn. The University didn't go through with that change after receiving negative feedback from students, releasing their response on 10 July. Ultimately, the University Read more...
Posted 10:53am Tuesday 13th July 2021 by Erin Gourley
Professor David Murdoch has many hats on his plate to juggle. He's still working in clinical practice for the Canterbury DHB, and he's still the Dean of Otago's Christchurch Campus. He's a pathologist, a career that has recently become very relevant and interesting Read more...
Showing results 1 - 10 of 29

Previous Results
Next Results

TAGGED ITEMS
Showing items with the tag:
university