Posted 2:33pm Sunday 8th May 2022 by Chug Norris
El Diablos are no ordinary beer. They are an ancient artefact of likely Satanic provenance that hails from a time before creation itself. They appear at random times in random locations throughout New Zealand and prey on unsuspecting souls, drawn like moths to a flame by the sinister patterns Read more...
Posted 1:34pm Saturday 9th April 2022 by Ruby Werry & Critic Staff
We all know fish n' chips is the meal of champions, if those champions were hungover and on their last $10. That sounds like you. So for all you champions, Critic is here with the annual Fish and Chip review to guide your next weekend feed. We reached out to the best and brightest minds for Read more...
Posted 2:37pm Saturday 9th April 2022 by Thomas Delaney
From the brand that brought you the Snoop Dogg merlot, 19 Crimes is back with a penal-themed pinot noir that is more sinkable than the ships that carried their criminal crew to Australia. Coming in at about $20, 19 Crimes hits a solid ratio of about a dollar per crime. Not too shabby, and for a red Read more...
Posted 6:20pm Friday 1st April 2022 by Lotto Ramsay
A local treasure Outdoor couches are an endangered native species, unique to the flora, fauna and furniture of Ōtepoti Dunedin. Made of cheap, decaying foam and ugly fabric, outdoor couches can be found proudly perching on porches and backyards throughout North Dunedin, despite being better Read more...
Posted 3:07pm Sunday 20th March 2022 by Chug Norris
This St Paddy's day I was on a diet, so I bought a bottle of Jameson whiskey instead of beer. Instead of standing around in near darkness and hating our lives, a group of us decided to go for an expedition to the reservoir for a change in scenery. I did not want to be lugging around a glass Read more...
Posted 4:29pm Thursday 10th March 2022 by Denzel Chung
A scathing review of "conduct and culture" in the School of Physical Education, Sport and Exercise Sciences has found serious concerns about "systemic racism, discrimination and bullying at the School and… within the [wider] University". In response, new Read more...
Posted 12:56pm Sunday 13th March 2022 by Sean Gourley
Who the fuck invented milkshakes? They may seem like a good idea, but after you've chugged several litres of milk on a boiling Thursday afternoon, they really start to feel like a terrible idea. And this was the predicament we found ourselves in. With rumbly, bubbly tummies and rapidly Read more...
Posted 1:06pm Sunday 13th March 2022 by Lotto Ramsay
Need a wardrobe makeover on a budget? Are you craving a whiff of that specific, musty, secondhand smell? Have your bootstraps gotten worn out from all that pulling-up you've been doing? A solution is never far away. Critic Te Arohi visited seven secondhand clothing stores north of the Octagon Read more...
Posted 1:33pm Sunday 13th March 2022 by Chug Norris
Picture this: your fuck-up of a flatmate got Covid so now you have to isolate with two people you can barely stand for at least 10 days with no chance of distraction or escape. What do you do? How do you get along with flatmates that you hate? The answer, I found, was to drink 10.5% Elephant Read more...
Posted 5:20pm Sunday 6th March 2022 by Chug Norris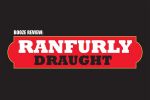 Long ago, in a simpler time, a time of carefree binge drinking uninterrupted by lockdowns, there existed the greatest beers ever to be brewed: Southern Golds. They were a humble beverage, with a quiet but confident air that reassured you as you grasped their beautiful golden exterior that, in the Read more...
Showing results 1 - 10 of 421

Previous Results
Next Results

TAGGED ITEMS
Showing items with the tag:
review