Posted 1:30am Saturday 11th September 2021 by Erin Gourley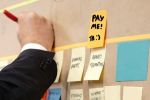 The University announced a $400 payment to help low-paid staff with the expense of working from home, but tutors and demonstrators were left out of the payment. This is despite the fact that they are some of the lowest-paid staff at the University. The payment was $400 made available to Read more...
Posted 1:02am Monday 9th August 2021 by Oscar Francis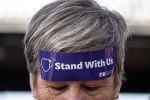 The New Zealand Nurses Organisation (NZNO) is planning a strike for 19 August after it rejected the government's latest pay offer. According to NZNO's Lead Advocate David Wait, "while the DHBs [District Health Boards] had made promising moves on pay, the offer contained too many Read more...
Posted 11:46pm Sunday 23rd May 2021 by Hannah Johns
Student nurses have called for the government to take the eight-hour strike planned for June seriously, or face losing graduates to Australia. The New Zealand Nurses Organisation voted to strike on June 9 for eight hours after the government offered a 1.38% pay increase, a percentage just Read more...
Posted 10:30pm Saturday 10th April 2021 by Erin Gourley
Tutors and demonstrators at Otago Uni have formed a network aimed at getting better, and more consistent, pay rates. Spokesperson for the Otago Tutors and Demonstrators Network, Joshua James, said that the Network was started because "we've heard anecdotally many breaches of employment Read more...
Showing results 1 - 4 of 4
TAGGED ITEMS
Showing items with the tag:
pay