Posted 1:10pm Sunday 31st July 2022 by Zak Rudin
With another semester comes another wave of Covid, and students and staff are once again in the firing line. Despite years of grim Zoom calls making many staff and students desperate for in-person learning, for some, the risk of getting Covid still outweighs the benefits of being on campus. This Read more...
Posted 4:56pm Saturday 21st May 2022 by Zak Rudin
Even though it doesn't feel like it, Covid-19 is still spreading amongst the student community – now joined by an old friend of ours, the flu. In-person lectures have resumed and the Government's mask mandate has now been dropped. Meanwhile, the official advice from the University, Read more...
Posted 5:24pm Sunday 27th March 2022 by Annabelle Vaughan
An Otago Uni study has highlighted what experts found to be the worst part of Covid-19 lockdowns. Travel restrictions ranked highly on their list, as well as the cost of providing Covid-19 vaccines. The study, published in the Journal of the Royal Society of New Zealand, was conducted by Dr Read more...
Posted 3:19pm Friday 1st October 2021 by Erin Gourley
According to an informal Critic survey (conducted via the sophisticated method of tally chart), 42% of students are wearing masks in the Link. The survey, conducted last week, involved observing students at different times in the Link and on Union Lawn. Fewer students were wearing masks outside, Read more...
Posted 12:15am Saturday 2nd October 2021 by Aiman Amerul Muner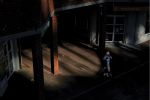 If there is one thing that everyone can agree on about masks is that: THEY ARE EVERYWHERE. Since the first reported case Covid-19 arrived in Aotearoa in early 2020, we have been told that the best way to protect ourselves is to wear a face mask. People shopped for masks to a point where in some Read more...
Posted 12:55am Saturday 11th September 2021 by Erin Gourley
All updates in this article are accurate as of Thursday 9 September. Since Level 2 (Delta Edition) was announced, students have been wondering how the University would function under the new guidelines. There were a few chains of communication that operated slowly, with the Ministry of Read more...
Showing results 1 - 6 of 6
TAGGED ITEMS
Showing items with the tag:
masks