Posted 3:19pm Friday 1st October 2021 by Erin Gourley
According to an informal Critic survey (conducted via the sophisticated method of tally chart), 42% of students are wearing masks in the Link. The survey, conducted last week, involved observing students at different times in the Link and on Union Lawn. Fewer students were wearing masks outside, Read more...
Posted 12:15am Saturday 2nd October 2021 by Aiman Amerul Muner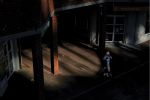 If there is one thing that everyone can agree on about masks is that: THEY ARE EVERYWHERE. Since the first reported case Covid-19 arrived in Aotearoa in early 2020, we have been told that the best way to protect ourselves is to wear a face mask. People shopped for masks to a point where in some Read more...
Posted 12:55am Saturday 11th September 2021 by Erin Gourley
All updates in this article are accurate as of Thursday 9 September. Since Level 2 (Delta Edition) was announced, students have been wondering how the University would function under the new guidelines. There were a few chains of communication that operated slowly, with the Ministry of Read more...
Showing results 1 - 3 of 3
TAGGED ITEMS
Showing items with the tag:
masks