Posted 5:12pm Saturday 12th March 2022
For the second weekend in a row, a small crowd consisting of Ukrainians, Russians and others gathered in the Octagon to oppose Russia's attack on Ukraine. Among them are students whose families have been forced to flee what has now become a war zone. Among those in attendance on Read more...
Posted 12:15am Saturday 2nd October 2021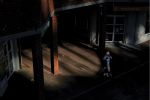 If there is one thing that everyone can agree on about masks is that: THEY ARE EVERYWHERE. Since the first reported case Covid-19 arrived in Aotearoa in early 2020, we have been told that the best way to protect ourselves is to wear a face mask. People shopped for masks to a point where in some Read more...
Posted 1:28am Saturday 11th September 2021
Following the defeat of the American-lead coalition by the Taliban in mid-August, a humanitarian crisis has ensued. Seeing the Taliban retake the capital, the ensuing refugee crisis, and the failure of our institutions to respond adequately has been tough on Otago's Afghan Read more...
Posted 3:32pm Sunday 30th May 2021
Amidst chanting and handmade protest signs, Rawaa Elhanafy made her point clear: "From the land to the sea, Palestine Will Be Free." Rawaa, a third-year Pharmacy student, was one of the organisers of the Dunedin March for Palestine. She and hundreds of others marched down George Read more...
Posted 3:57pm Sunday 2nd May 2021
Ramadan is here from 12 April to 12 May. Muslim students here in Dunedin observe the Islamic holy month by fasting from dawn and congregating together at sunset to pray and share a meal. This year, the University of Otago Muslim Students' Association (MUSA) is organising daily Iftars Read more...
Posted 4:38pm Saturday 6th March 2021
As the Myanmar Coup continues to unfold, students in Dunedin with deep ties to the Southeast Asian country can only watch and wait in fear. Two students from Myanmar spoke to Critic about the ongoing unrest. "It's no longer safe for anyone to be outside, even if they're heading Read more...
Posted 1:09am Friday 22nd March 2019
On March 15, New Zealand was rocked by a terrorist attack on two mosques in Christchurch which claimed 50 lives and left dozens more injured. Worshippers at the Al Noor Mosque and Linwood Mosque were attacked by a gunman during Friday prayers. The city of 400,000 was left in collective Read more...
Showing results 1 - 7 of 7
Aiman Amerul Muner
Photographer and videographer