For the second weekend in a row, a small crowd consisting of Ukrainians, Russians and others gathered in the Octagon to oppose Russia's attack on Ukraine. Among them are students whose families have been forced to flee what has now become a war zone.
Among those in attendance on Saturday March 5th was Ukrainian student Khrystyna Samsonova. A Masters of Information Science student who has been in Aotearoa for 9 years, she told Critic Te Arohi that as the situation worsened, she was feeling tense and "useless".
"There are little words to describe how I have been feeling," said Khrystyna. "Many sleepless nights, and constantly checking my phone for notifications and updates while simultaneously being terrified of what [those notifications] might turn out to be."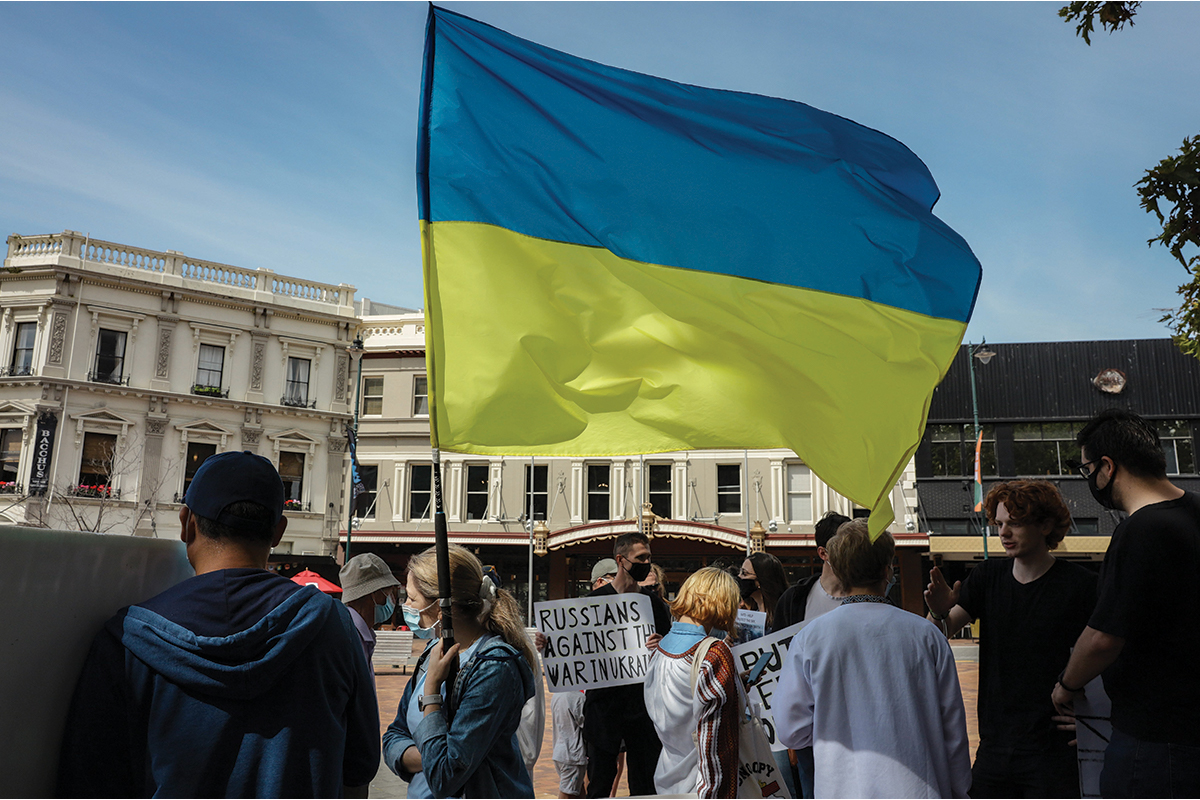 In the early hours of Friday March 4th, a fire broke out at Europe's largest nuclear power plant after an artillery strike was carried out on the plant, located in the city of Zaporizhzhya, by the Russian military. Khrystyna, who has a lot of family members in Zaporizhzhya, felt a sense of dread waking up to a story like this.
"You know these places. You've walked, drove past it many times," she said. She was particularly worried about friends and family "who are staying in their homes, either not having the means to leave or just not wanting to."
Having grown up in Brovary, near the capital city of Kyiv, and with many friends and former classmates still there, she said it was also hard for her to see the capital effectively transform into a warzone.
When asked how it has been communicating with loved ones back home, Khrystyna was very thankful for modern technology. "For those (Ukrainians) who can access the Internet, social media platforms like Instagram, Messenger and Telegram have increasingly become a way for people to communicate with each other at the moment." Social media has been a double-edged sword, though, she said: "It has been super hard viewing everything unravelling through a screen. No good feeling comes out of it."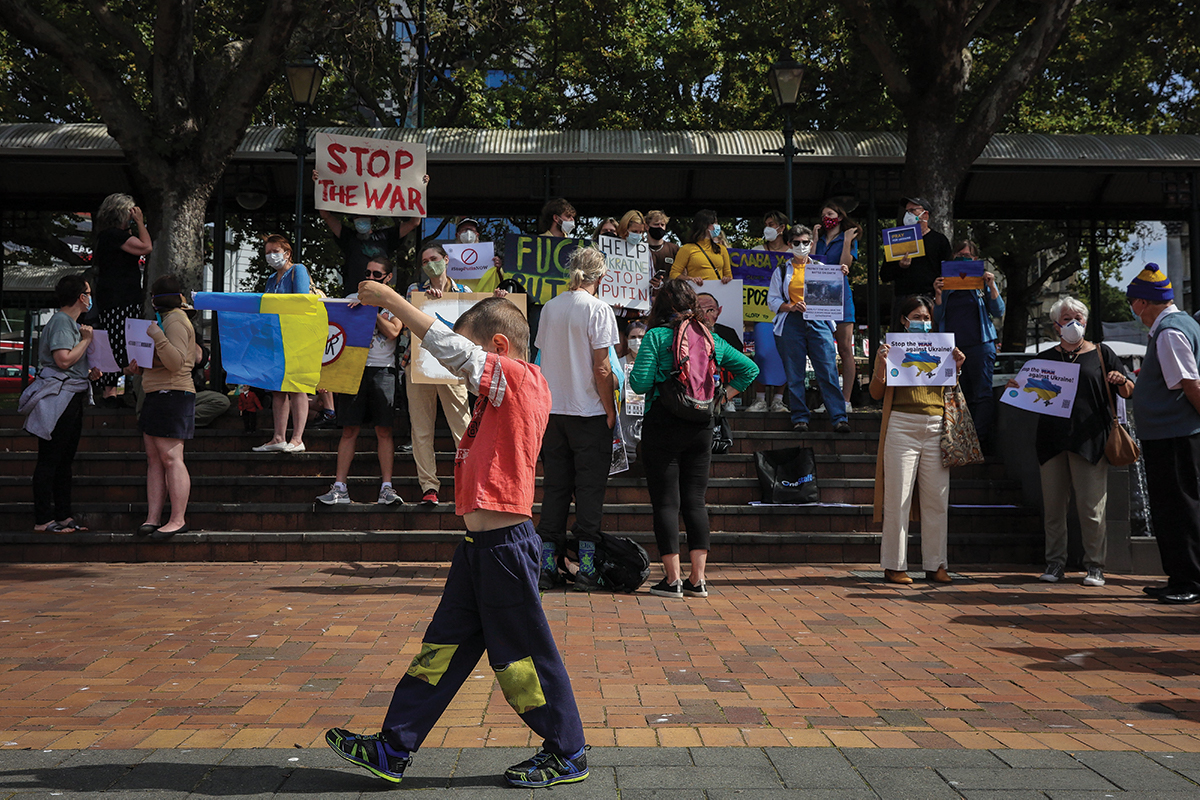 As more cities become targets for Russian shelling, Ukrainians are increasingly desperate to leave; according to a tracker from the United Nations Refugee Agency, more than 2 million people have fled the country. However, Western journalists, media pundits and political figures have been accused of double standards regarding their reactions to the crisis in Ukraine. As one Twitter user put it: "If they were brown people in Yemen or Palestine prepping molotovs for self defence, they would be labelled terrorists," a social media user posted on Twitter.
However, Khrystyna rejected this claim as unhelpful right now, saying: "This is about all refugees, regardless of their colour and background. They need help." According to a protester at the anti-war rally, "You do not have to be white or brown to be a refugee. This is a classic example of what can happen to anyone, regardless of their skin colour and background."
Despite her difficult situation, Khrystyna was grateful that her course supervisor has been very understanding of her and her situation. Her flatmates have also been supportive – she even managed to bring them to the protest. At the protest, a flatmate told Critic Te Arohi: "There is not much we could do down here but that would not stop us from showing our support and love towards her and the people of Ukraine."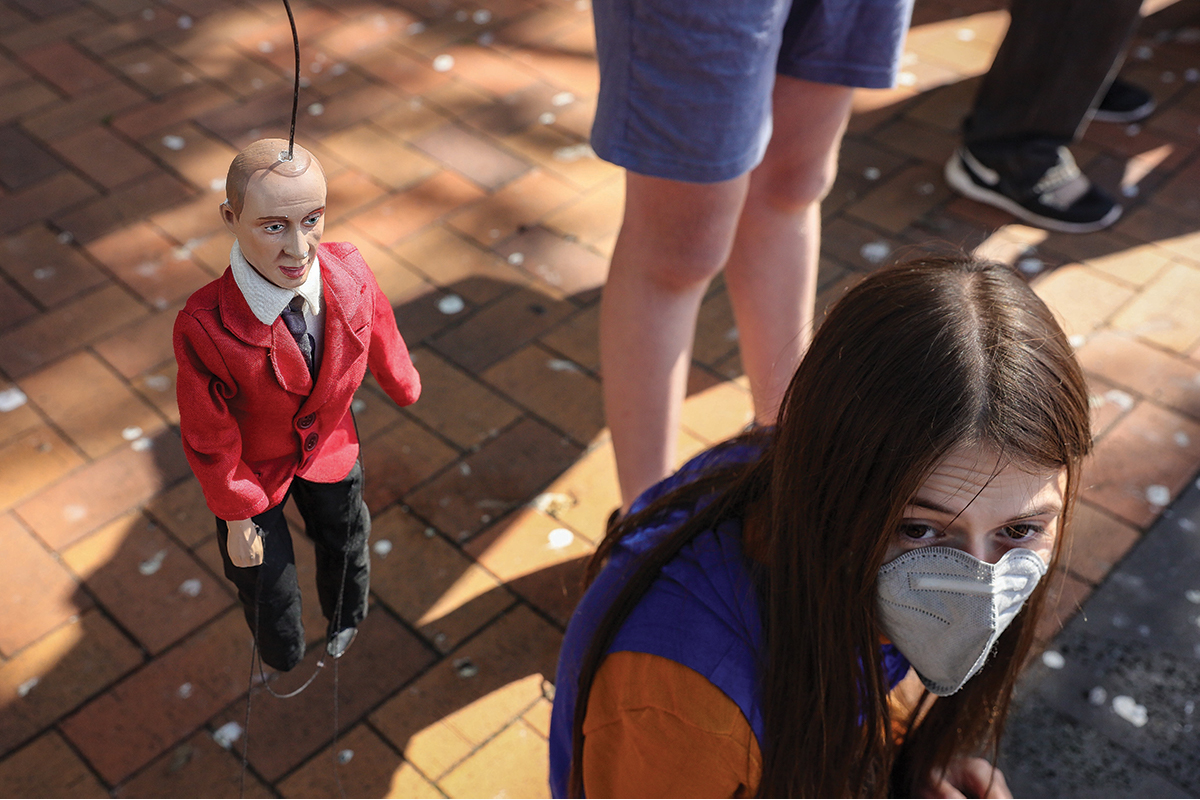 Ukrainians in Aotearoa are a small and tight-knit community, she said: "Hearing about any region or city being under attack will never be easy. Our community in New Zealand is not big… you meet with other Ukrainians and share updates on what is going on, [about] people whose families are still there and fighting."
But even with the odds seemingly stacked against them, Khrystyna emphasised that morale among Ukrainians, whether in Aotearoa, Ukraine, or around the world, was high. As Ukrainian President Volodymyr Zelensky recently vowed in a speech, "I am not hiding and I am not afraid of anyone." He ended his speech with a Ukrainian salute, now globally famous as a symbol of Ukrainian resistance: "Slava Ukraini," he said, "Glory to Ukraine."