Posted 12:21pm Saturday 8th October 2016
By rights, this piece should be titled "How do we recruit, retain, and recognise women in STEMM", but I was not clever enough to devise a snappy title that sums it up in eight words. STEMM is an acronym for Science, Technology, Engineering, Mathematics, and Medicine – all vital Read more...
Posted 12:41pm Saturday 24th September 2016
Massively Multiplayer Role Playing Games (MMORPG's) are online based games that allow players to engage with each other cooperatively or aggressively. The most recent MMORPG to hit the markets was No Man's Sky, a game boasting over eighteen quintillion (1,000,000,000,000,000,000) Read more...
Posted 1:59pm Saturday 17th September 2016
Ebay, Trademe, Amazon, Alibaba… all names we are familiar with, sites designed to allow consumers and merchants to come together and exchange goods for a fair and reasonable price. E-Commerce comes in four main forms: consumer to consumer (Trademe), business to consumer (Rebel Sport, Read more...
Posted 12:55pm Saturday 10th September 2016
WeChat is the Chinese multi-platform social networking app produced by Tencent which is dominating inside the Great Firewall. Available on both Android and iPhone, it makes common social media sharing apps like Messenger, Snapchat, WhatsApp and Instagram look like glorified telegraph Read more...
Posted 1:11pm Sunday 4th September 2016
3D printing (or additive manufacturing) is the process where multiple layers of a pliable material are applied sequentially to create a new object. Youtube channel "Print That Thing" showcases some of the products being made with 3D printing. One example was motivated by the lack of Read more...
Posted 5:28pm Monday 15th August 2016
Anonymous is a collective of computer enthusiasts who have a far-reaching presence in both the real world and the online one. Seen on Youtube clips wearing the mask from V for Vendetta, as well as having electronically distorted voices, they are often called a "hacktivist" group (from Read more...
Posted 12:56pm Sunday 7th August 2016
I use the term computer enthusiasts to describe a group of people most refer to as hackers, crackers, black hats, white hats, systems analysts, security testers, etc. This group of people test the limits of technology looking for weakness. Some try to make a living by looking for zero day exploits Read more...
Posted 1:28pm Sunday 31st July 2016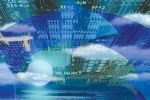 Cyber crime is the catchall term used for crime which makes use of the internet. Interpol acknowledges that most law enforcement have two distinct categories: advanced cyber crime, in which sophisticated individuals or groups target computer hardware or software ("cracking" or Read more...
Posted 12:52pm Sunday 24th July 2016
Global cyber security (aka cyber warfare) is a new battlefield where battles are waged and lives lost. Only in this instance, it is gigabytes of data, not litres of blood, and the greatest casualty of all is privacy. According to the many documentaries about cyberwarfare, all it takes is a lone Read more...
Posted 1:27pm Sunday 17th July 2016
There are three topics that I will be discussing over the coming weeks that are all related to cyber security. They are personal cyber security, cyber warfare, and cyber crime. Cybersecurity is all about protecting yourself from your device being used against you. It is not just updating antivirus Read more...
Showing results 1 - 10 of 25

Previous Results
Next Results

Anthony Marris
Technology