The nominations for the 2016 OUSA Executive have closed, and an array of good-looking candidates have put their names forward to represent you next year. Voting is open via the OUSA website from 21 to 30 September, with the winners announced that evening.
There are 10 voting positions on the Executive. The top dog, and only full-time position, is the President. There are four 20-hour Vice-President tier positions – Administrative Vice-President, Finance Officer, Welfare Officer and Education Officer – and five 10-hour general representative positions – Recreation Officer, Campaigns Officer, Colleges Officer, International Officer and Postgraduate Officer. Voting for the International Officer position is open to international students only, and the Postgraduate Officer to postgrads only.
The final position on the Executive is the Te Roopu Maori President, who sits as an ex officio voting member. Elections for the Te Roopu Maori Executive are also open.
Please note that Critic does not edit candidate blurbs in any way. What you see is what you get.
President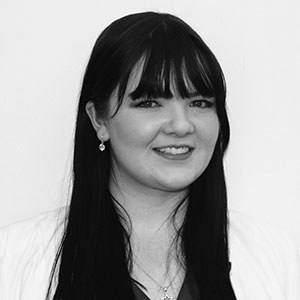 Laura Harris
Hi, my name's Laura and I'm running to be your OUSA President. I'm an English/ Linguistics student and I'm standing because I believe this year isn't as good as it gets for OUSA. The 2015 Executive haven't fought hard enough to make sure current and future students get the best deal during their time at University. They haven't advocated for students at a local or national level.
An Executive I lead will be relentless in advocating for you. As your President I'll fight for real changes to make university education affordable and accessible.
This means:
> Working to improve the quality of flats
> Increasing the quality of services provided to students
> Campaigning to remove the 7EFTS cap for medical students
> Fighting to restore student allowances for postgraduate students
I'm the candidate that will kick OUSA into drive. Vote Laura Harris to make OUSA work for students again.
Nominated by: Rachel Goh
Seconded by: Dean Alan Jones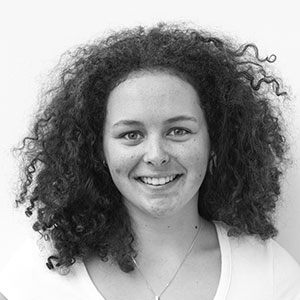 Nina Harrap
Kia ora, I'm Nina and I'm excited to run for OUSA President in 2016.
If elected, I will have three main goals. Firstly, I'll buy or lease a student bar to provide entertainment and a safe drinking environment tailored to the student budget.
Secondly, I'll work with the DCC to introduce a housing warrant of fitness city-wide. In 2013 Dunedin successfully trialled a WOF scheme; I want to make it permanent.
Thirdly, I'll work with other students' associations nationwide to lobby the government. My main priorities will be to abolish the 7EFTS student loan cap and to tie the allowance and loan rates to the rate of inflation, at the very least.
It's been a great year for me as your Finance Officer. I'm especially proud of the bottle buy-back recycling program I initiated and I'm excited to continue innovating at OUSA.
Vote Nina to get shit done in 2016.
Nominated by: Mia O'Keefe
Seconded by: Lawrence Hamilton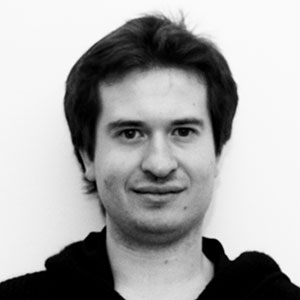 Paul Hunt
Hey all, I'm chucking my hat in the ring to be OUSA President again. Delivering real results on the issues you care about is my priority.
In 2015 we:
> Advocated against and successfully prevented local alcohol policies which would've destroyed Dunedin's bar scene.
> Delivered the biggest funding increase (50%) to clubs, faculty groups and social causes in the last decade
> Successfully saved exam free days when the University wanted to abolish them
> Negotiated student access to the most important committee in the University- the Vice Chancellor's advisory group
> Lobbied MP's and decision makers on rental standards, living allowances and the 7EFTS cap
Next year I will ensure great scarfie traditions continue, increase funding for sports and international clubs, and invest in student led social enterprises.
Most of all I will listen to what you want and continue to deliver results.
Vote Paul Hunt for OUSA President!
Nominated by: Hilla Fukofuka
Seconded by: Macaela Joyes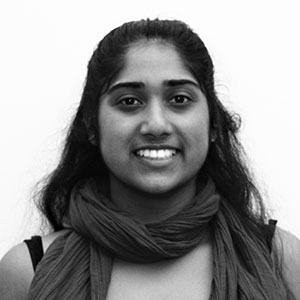 Payal Ramritu
Vote Payal for President!
I am an effective executive member who as President will steer the executive to reflect core OUSA principles of inclusivity, responsibility, and relevancy.
We have the resources to reach a more diverse range of students than we currently do, and ensure that every student has the best University experience that they can.
As President, I will advocate strongly on behalf of students while fostering links with both the University and the DCC, a role I have already been delivering on.
I would also be a strong representative on the University Council.
I will ensure that we work closely with other Students' Associations to collectively tackle issues that affect all students, such as housing and student loans/allowances.
I will prioritise the improvement of the mental health and the quality of rental housing for students.
We can and should be doing more.
Vote Payal for President!
Nominated by: Ryan Edgar
Seconded by: Steph Bennington
Administrative Vice-President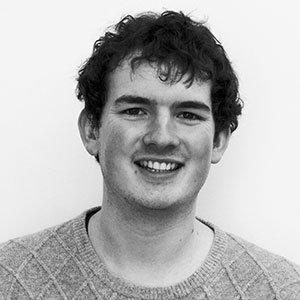 Jarred Griffiths
Hey everyone I'm Jarred and I am a fourth year Law and Politics student. With your support, I hope to be your Vice-President for 2016.
Students can't afford OUSA to be silent while education continues to become less accessible and more expensive.
As your elected Vice-President I will:
> Work with the President to deliver on their priorities
> Make Executive Officers attend relevant training so they do the best job possible
I'm running this year because I think OUSA can do better for all students.
If you want to see real change at OUSA, vote Jarred for Vice President.
Nominated by: Anna Goble
Seconded by: Laura Harris
Bronwyn Bailey
Hey everybody, I'm running for VP 2016. I aim to bring a fresh energy to OUSA and represent all students!
OUSA awareness is dropping lower than Carol's tinder match count, and I would like to see this turned around. As a student's association, its' role should be well known to enable better representation of students.
I also believe it's important OUSA gets behind campus groups and social causes that you, the students, choose to pursue.
I support an increase in funding and involvement of OUSA in this area.
For an active and passionate OUSA, Vote BforVP!
Nominated by: Sarita Christensen
Seconded by: Michael Bollen
Lync Aronson
Having spent the last year serving on the Brain Injury Association Otago committee, board meetings are nothing new to me. With a clear direction and a strong desire to serve, I will prove a successful OUSA Vice President.
One thing you must appreciate, is that I am a first year university student. However! This will be compensated for by the extensive communication channels we have in place to ensure that, even post election, your voices will be heard. You will have an approachable and responsive VP.
Check out our Facebook for a full policy list. - Search: Vote Lync Aronson.
Nominated by: Farrukh Sarwar
Seconded by: Lauren Henderson
Finance Officer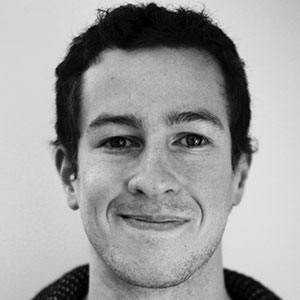 Ciaran Cullen
Hi I'm Ciaran, a third year Politics and History major interested in making OUSA work harder for you. Working harder means managing money so the resources are there to provide services and advocate effectively for you.
OUSA must work to improve your experience at university. I'll work to bring real change to the Executive and:
> Increase funding for advocacy and campaigns
> Introduce a grants system for students in financial hardship
> Negotiate longer hours for Link food
Vote Ciaran to guarantee OUSA has the money to campaign on issues that will improve your experience at Otago
Nominated by: Callum Grimmer
Seconded by: Henry Brockway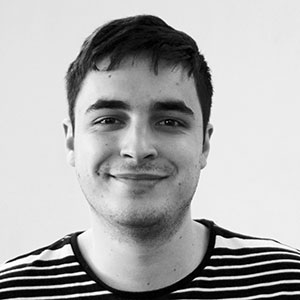 Jesse Hall
I am an Accounting and Chemistry double major heading into my sixth year at university. For 2015 I have been the Treasurer for Law for Change Otago where I was successful in setting up and implementing an easy to follow book keeping practice that will benefit many Treasurers after me. I believe I have done all I can for LFC and so in 2016 wish to broaden my horizons and become the Finance Officer for the OUSA. My goal for 2016 is to implement sustainable practices within the organisation to ensure efficient budgeting while providing high
quality student services.
Nominated by: Erwin Ricketts
Seconded by: Caleb Blackbeard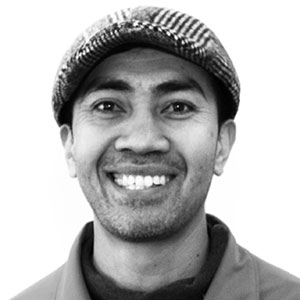 Toa Sailusi
I am running for OUSA Finance Officer because I believe I can strategically make a difference in the lives of students. Students' financial struggle is Real!
Short term Goals:
a) Find alternative ways to enhance FREE BREAKFAST and CHEAPER LUNCH for students
around Campus.
b) Improve the MARKET DAY by promoting food booth where cheaper foods can be served. Long term Goal
c) Improve OUSA financial accountability and transparency.
Nominated by: William Bunge-Krueger
Seconded by: Kaitaumana Penaia
Education Officer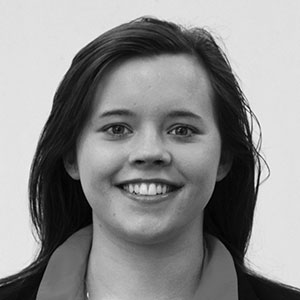 Alexia Cochrane
Hi, I'm Alexia Cochrane! I'm passionate about education, and study a Bachelor of Education Studies. I think this will make me an effective Education Officer for you and all students. Real change is needed in the Education Officer role. That's why I'll:
> Campaign for a professional practice component (to develop professional skills) to be included in all courses.
> Make graduation photos free
> Set up an OUSA textbook exchange
> Push for increases to student support – especially student allowances and living costs.
You deserve the best education at Otago. I promise to do my best to give you that!
Nominated by: Lisa McKillop
Seconded by: Georgia-McKeller Wallace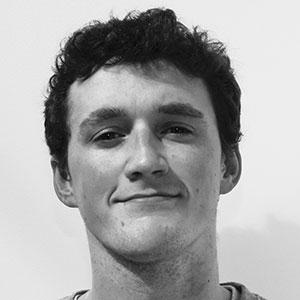 Diego Santagati
Hey, I'm Diego Santagati and hopefully also your next OUSA Education Officer you may have seen me around Dunedin working at the local Starbucks and passionately listening to music as I make my way around. I am currently studying Politics, Philosophy and Economics and I feel like a lot of what I'm learning will help bring a broad range of idea and perspectives to this position. If you're reading this then you're interested enough to vote so make it count and vote Diego Santagati!
Nominated by: Eliza Chen-Stuart
Seconded by: Justin Lo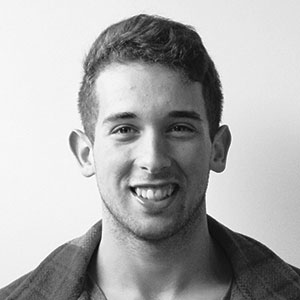 Zachariah Al-Alami
Hey all, I am going for Education Officer— again. The University is going through change. I have heard your requests. If reelected I will:
> Continue with my campaign with 'raising the 7 Efts' limit
> Get our exam timetables out earlier (flights are cheaper if booked sooner).
> Get Podcasts/Slides for most if not all lectures.
> Continue with the endorsement of Hyde St
Together with you guys. I want to break down the barriers of bureaucracy. And make views of students known.
> Vote Zac for a representative of students.
Nominated by: Tasman Walker
Seconded by: Natasha Amarasehara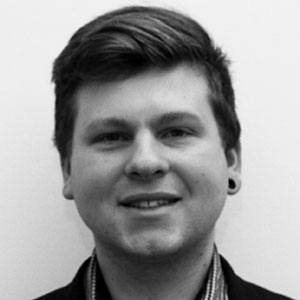 Matthew Schep
Hi all! I am Matthew; I study Education and Politics at Otago, and I currently sit on the Executive Board of United Nations Youth NZ as the National Education Officer. If elected, I will
> Pursue avenues to increase student representation and voice on educational issues
> Review, and move to strengthen, the class rep system
> Advocate for better academic support systems for students with mental health issues
As a graduate in the field of education, and with proven leadership and executive experience, I believe that I am well equipped to take on the role of 2016 Education Officer.
Nominated by: Bokyong Mun
Seconded by: Leon McCarthy
Welfare Officer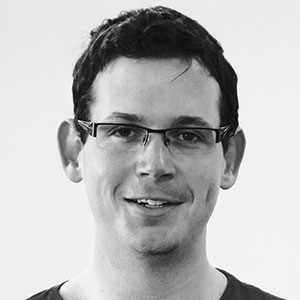 Bryn Jenkins
Having taken a gap year to be able to afford university, I strive to get the most out of it. It is my goal that you have the best opportunity to do so too…
As Welfare Officer I will,
> Ensure kitchenettes are available in all main University areas.
> Work with Dunedin Curtain Bank to provide warmer flats.
> Encourage greater student interaction, so positive ideas can be heard.
> Push for change to the current student allowance/EFTS system to get Government working for students.
For strong, meaningful policy that will help each and every one of you. Vote Bryn for Welfare.
Nominated by: Lark Hare
Seconded by: Junior Soonthornsaratul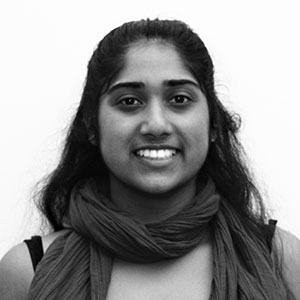 Payal Ramritu
I'm Payal and I want you to vote for me to be your OUSA Welfare Officer for 2016. I have proven myself as an executive member who can work hard and get results. So far, I've organised puppy and kitten rooms, fun clothes swaps, free tote bags, as well as working on more serious issues such as improving flats, supporting our queer and disability communities, and submissions to the DCC on student issues. I want to continue this work in 2016. If you want someone who will work to make Otago a better place for all students, vote Payal!
Nominated by: Ryan Edgar
Seconded by: Steph Bennington
Postgraduate Officer
Mariana Te Pou
Kia ora koutou katoa, hi everyone! My name is Mariana and I am running for Postgraduate officer! I studied science and arts in my undergrad, and am currently working towards a Masters of Entrepreneurship. I understand university life: from the first lecture to building your networks to graduating and now studying at a postgraduate level. If you elect me I'll bring my university & life experiences, as well as my cultural upbringing to the table. I'll use my experience to bring real change to OUSA, and make sure OUSA represents postgraduates, and all students, well. Vote Mariana for Postgraduate Officer.
Nominated by: Elizabeth McLean
Seconded by: Carrie Clifford
International Officer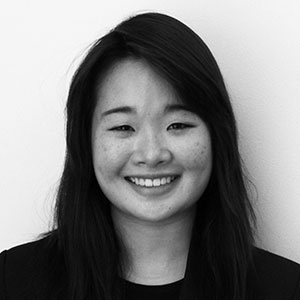 Rachel Goh
HELLO INTERNATIONAL STUDENTS! Whyvote for me? Well, if you want someone experienced, capable, and also receptive to change then I'm the person for you! I've spent the last 5 years here (just give me PR already haha), and I've witnessed and learned so much with my work with the International Office, International Cultural Council, and other cultural clubs. I know how international events work, but I also want to kick things up a notch with bigger events for YOU. More importantly, I really believe in being accessible, as I want YOU to have an awesome Otago experience. Thank you!
Nominated by: SengWai Cheah
Seconded by: Eric Lim
Campaigns Officer
Sean Gamble
Hey, I'm Sean! I am a 3rd year Law and Politics student. I believe OUSA should be constantly campaigning to improve the experience of all students. This year OUSA could have fought harder against the 7EFTS cap for medical students and the closure of the Design School. Students deserve OUSA to be relentless in its advocacy for them. As your Campaigns Officer I will:
> Campaign against university fee increases
> Create a 24 hour study space
> Engage students in OUSA campaigns
> Work with Executive Officers on campaigns within their portfolios
Real change is needed at OUSA. Vote Sean for Campaigns.
Nominated by: Brittany Reddington
Seconded by: Thomas Stevens
Freya Sawbridge
Hey everyone. My name is Freya and I am running for campaigns officer. I have been involved in numerous campaigns and groups throughout my life such as Amnesty International and SAFE and fervently believe the biggest change comes from social pressure. I can't promise that I will the most expert or polished candidate, but do promise that I won't shy away from a challenge, I will get fully amongst a bit of controversy and will always be willing to listen to the students. Your support would be tops, so cheers and chuck me a vote!
Nominated by: Helen Willis
Seconded by: Jack Ferrick
Recreation Officer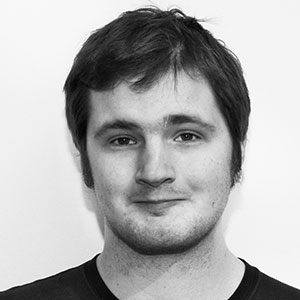 Matt Ross
Otago Uni is much more than getting a degree, it's an entire experience and I'm here to make sure that can happen for everyone in 2016!
My key focuses:
> More incentives to join and start clubs
> More access to resources for clubs and awareness on how to apply
> More hype and diversity for OUSA events
> More support from OUSA for all sports teams
Why vote for me?
> President and founder of a club for almost a year
> Proven leader and great team player
> I would vote for you!
Matt Ross for Recreation 2016!
Nominated by: Josiah Hunt
Seconded by: Jesse Bain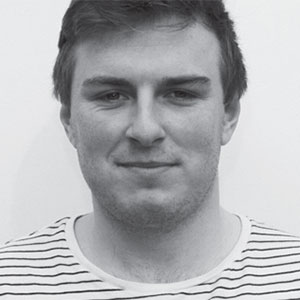 William Guy
Hi I'm William Guy! I'm a second year Pharmacy student and I'm running to be your OUSA Recreation Officer for 2016. I'd like to make real changes so that OUSA better supports our clubs and societies.
That's is why I will:
> Increase funding available to clubs
> Introduce more resources for clubs, like more storage space and cheaper access to transport
> Implement a paid Sponsorship and Grants Manager to support clubs to apply for external funding
As the current University Vice President of UN Youth, I know our clubs and societies need greater support. With your vote, I'll make that happen.
Nominated by: Henry Brockway
Seconded by: Felix Mouttaki
Colleges Officer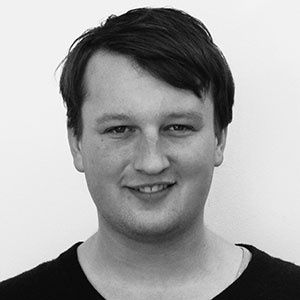 Bayden Harris
I'm Bayden Harris and I'd like your vote to be OUSA's next Colleges Officer! I study Law and History, and last year lived at Hayward College. Having experienced hall living, I believe OUSA can do a better job engaging with students living in halls.
That's why I'll bring real change to the College Officer role and:
> Increase the visibility of OUSA in halls
> Campaign for better flatting advice for first years
> Make sure Hall's are spending activity fees on students
> Create a College-President network to push issues
Vote Bayden and make OUSA work hard in Colleges!
Nominated by: Samantha Smith
Seconded by: Tammy Palm
2016 Te Roopu Māori Election Nominations
Tumuaki (President)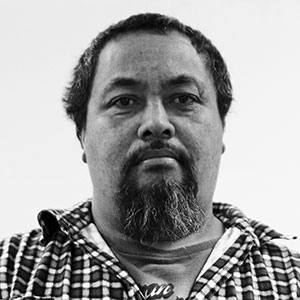 Robert Pomare
Kia ora.
Ko Rob Pomare taku ingoa
Nō Te Whānau ā Apanui me Ngai Tai
ngā iwi
Engari, Nō Ōtepoti taku kainga ināianei.
So I am running for the role of Tumuaki for Te Roopu Maori (TRM), and believe in the three area's of focus need to be on:
> Awhinatanga
> Manaakitanga
> Whanautanga
With the support of the Tauira Māori of Otago University we will achieve these three area's for our Māori students. "A home away from home"
Ka Kite ano
Nā Rob
Secretary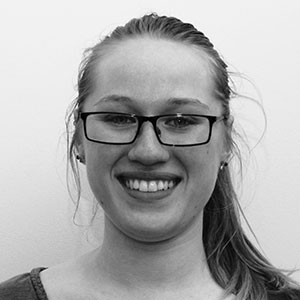 Grace Williams
"Kia Ora, my name is Grace and I hail from Rotorua. I believe I am capable for role as Te Kaituhi as I have experience in administration duties. Coming from a large whanau I know the importance of organisation and believe that being Te Kaituhi would be a suitable role for me. I am passionate about giving back to Te Rito as they have supported me immensely through my journey through uni so far. My belief is that giving back to the people in any way, shape or form is ultimately what brings importance and joy my life."
Cultural & Education Officer
Francis Bradley
Kia ora whānau! Or i te reo pākehā, "Sup gees and geezettes!"
Nō Ngāti Kuri ahau. Ko Te whakamaharatanga te marae. Kei Kaitāia tōku kāinga. My name's Francis, and I'd be honoured to represent you, ngā tauira Māori! I hope to encourage you all to embrace who you are, as Māori, and be proud of where you come from, by being part of Te Roopū Māori events, and embracing whakawhanaungatanga. As Culture and Education Officer, I'll always do my best to tautoko you in academics and taha-Māori, by being open, positive,and most importantly, being there for you!
Kia ora tātou!