Posted 12:27pm Sunday 8th October 2023 by Quintin Jane
Since this is the last issue of Critic for the year, I thought I'd take the opportunity to use the my executive privilege to hijack a page here and say thank you to everyone at the University of Otago and across the country who has taken time this year to bring attention to the tertiary Read more...
Posted 10:39am Sunday 1st October 2023 by Critic
Keegan Wells successfully won the presidency in a close race against Mr. No Confidence. We were able to sit down with the local figure while she wasn't busy chasing snowfalls or ranting about atmospheric rivers and over-tourism. As you'll see, the conversation immediately became quite Read more...
Posted 11:21am Sunday 1st October 2023 by Critic
The OUSA Election happened and some people voted. We went through all the feedback and took out the hottest takes, filled mostly with people who were complaining about things that OUSA is literally already doing or literally has no ability to do. Lots of complaints for people who didn't run Read more...
Posted 12:49pm Monday 18th September 2023 by Nina Brown
Last week saw the candidate forum for the 2024 OUSA Exec nominees. It was an opportunity for the candidates to campaign for their chosen positions and appeal to the masses - the masses being the current exec, their flatmates, and Radio One and Critic. That was about it. In what some Read more...
Posted 9:05pm Sunday 3rd September 2023 by Hugh Askerud
Wednesday, August 23 seemed an ordinary day in OUSA Clubs and Socs. Until the lights went out, mysterious figures emerged from the shadows, and a variety of sacrificial snacks were put on display. Yes, you've guessed correctly: the Society of Religious Studies Enthusiasts (SORSE) sat down for Read more...
Posted 10:55pm Sunday 20th August 2023 by Nina Brown
It was with heavy hearts that the OUSA exec passed a motion (with one vote against) on Friday, August 11, to cancel the Starters Bar lease. You'll probably be thinking, "But I thought that closed ages ago?" And you'd be right - the bar has sat stagnant on Read more...
Posted 3:45pm Sunday 13th August 2023 by Hugh Askerud
OUSA and VUWSA have put forward a petition to the Prime Minister and Minister for Finance and Education for a universal study wage for all tertiary students of $385/week. The petition is part of a wider "No More Excuses!" campaign that the New Zealand Union of Read more...
Posted 3:17pm Sunday 21st May 2023 by Fox Meyer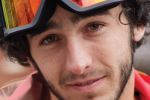 Reid, OUSA's Clubs and Socs Representative, is stepping down from his role. He told Critic Te Ārohi that he would be returning to his home in the USA before next semester to take up another job offer, but we think it's probably something shadier than that. Reid has a long history Read more...
Posted 3:44pm Sunday 21st May 2023 by Nina Brown
The OUSA annual student general meeting is this Tuesday, May 23, at 5:30pm in Auahi Ora (the new food court where Union Grill used to be). There's also going to be a quiz night there directly afterward - with prizes! Congratulations on engaging in student politics! It'll be happy hour Read more...
Posted 4:12pm Sunday 30th April 2023 by Zak Rudin
Last Saturday marked Earth Day, an international day of recognition to Papatūānuku and to raise awareness for environmental issues. To celebrate, around 30 students from a diverse range of OUSA clubs gathered at Woodhaugh Gardens "to celebrate te taiao (the natural world), tangata Read more...
Showing results 1 - 10 of 182

Previous Results
Next Results

TAGGED ITEMS
Showing items with the tag:
ousa