Posted 9:48pm Sunday 18th April 2021 by Runze Liu
Despite efforts by OUSA, students continue to be indifferent towards its governance. OUSA leaders are tasked with making policy to ensure everything runs smoothly. This includes event planning, keeping the Uni from screwing students over, and providing safe(r) intoxication Read more...
Posted 9:13pm Sunday 18th April 2021 by Alex Leckie-Zaharic
OUSA is holding an SGM (Student General Meeting) this week. OUSA have been advertising the SGM as the Executive doing Executive things in public because they need to do it once a year. However, what the Exec haven't made particularly clear or easy to find is that any member of OUSA (so, Read more...
Posted 9:28pm Sunday 18th April 2021 by Erin Gourley
OUSA is proposing to remove the divide between sports and cultural clubs at its upcoming Student General Meeting (SGM). Motion number five on the agenda is "that the Grants Policy be expanded to include some grants for food". Academic and cultural clubs are pissed about the current Read more...
Posted 9:32pm Sunday 18th April 2021 by Erin Gourley
The list of Hyde themes was taken down from the event page after students raised concerns that some of the themes were offensive and inappropriate. In particular, students who spoke to Critic were concerned about the "Travellers and Gypsies" theme. "It was a bit annoying Read more...
Posted 10:19pm Saturday 10th April 2021 by Fox Meyer
The Auckland Beerfest run by OUSA went well. "We think there's about 3,600 people here," said OUSA Events Manager Jason. He spoke over a background of rambling guitar and slurred conversations. "OUSA gets some funding from the uni, but we are constantly having to find new Read more...
Posted 9:39pm Friday 26th March 2021 by Runze Liu
The OUSA pays $45,500 (1.16% of their total revenue) as membership fees to the NZUSA according to their 2021 budget. So, what the hell is the NZUSA? Is it a local ripoff of the country that brought you David Hasselhoff drunkenly eating a hamburger off the floor? Maybe it's the New Zealand Read more...
Posted 2:53pm Sunday 28th March 2021 by Denzel Chung
Once a quarter, Critic Te Arohi put themselves through the punishing process of reading and summarising the OUSA Exec's reports for you, our readers. We do it because the only emotion we're capable of feeling at this point is pain and we kind of like it we feel a strong sense of duty and Read more...
Posted 9:29pm Friday 26th March 2021 by Erin Gourley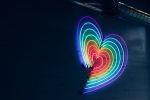 A trans student at Otago has raised concerns about the lack of gender neutral bathrooms and the use of deadnames in University systems. Ethan*, a trans student, said that "student wellbeing should be prioritised on campus, to ensure we are in the best state to learn. A lack of vital Read more...
Posted 9:33pm Friday 26th March 2021 by Denzel Chung
Belgian DJ Netsky will still be headlining OUSA's Ori 2021 concert, despite sharing a video on Instagram showing people mocking the pūkana at a post-America's Cup celebration party. In a statement shared with Radio One, OUSA President Michaela Waite-Harvey acknowledged that Read more...
Posted 2:12pm Sunday 21st March 2021 by Alex Leckie-Zaharic
The University of Otago has decided to kill off three postgraduate programmes based around medical imaging. The Masters of Medical Imaging, as well as the Postgraduate Diploma (or Certificate) in Medical Imaging were announced back in 2018, but never officially opened to students. Since Read more...
Showing results 1 - 10 of 95

Previous Results
Next Results

TAGGED ITEMS
Showing items with the tag:
ousa