Dunners
Posted 10:49am Sunday 19th March 2017 by Joe Higham
A team of six University of Otago physicists have managed to control individual atoms, causing them to appear wherever they want them to. The success was down to seven lasers, with components from compact disc players, and precision mirrors. Lead Otago researcher Dr Mikkel Andersen says Read more...
Posted 10:45am Sunday 19th March 2017 by Joel McManus
The Auckland University of Technology (AUT) has reassigned 165 on-campus gender-neutral bathrooms in an effort to provide more comfortable arrangements for gender diverse students. According to AUT Rainbow Community manager Audrey Hutcheson, the change was made to ensure students safety on campus, Read more...
Posted 10:27am Sunday 19th March 2017 by Joe Higham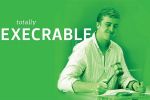 Recreation Officer Caitlin Barlow-Groome began with the affiliation of the 'ACT On Campus' group, which drew immediate discussion from the executive about former OUSA President Logan Edgar's colourful relationship with the group (well worth a read if you are unaware of what Read more...
Posted 10:23am Sunday 19th March 2017 by Joel McManus
The Tenancy Tribunal has ruled several North Dunedin landlords have been requiring tenants to sign illegal fixed term contracts before granting them residence in studio rooms or boarding houses. The practice is believed to be widespread in Dunedin, and according to a Critic investigation, may be Read more...
Posted 11:39am Sunday 12th March 2017 by Mikade Barns-Graham
Wednesday 8 March marked 2017's International Women's Day; a day that has for over 100 years given people a chance to stand up for issues of gender equality. This year has encouraged a sense of boldness and action as the #BeBoldForChange campaign focused in particular on gender Read more...
Posted 11:33am Sunday 12th March 2017 by Anna Linton
Information released under the Official Information Act last week has highlighted the effect pre-drinking is having on Southerners. The Alco-Link data reveals that the majority of intoxicated offenders are drinking at home before going out, raising questions about the relationship between Read more...
Posted 11:30am Sunday 12th March 2017 by Joel McManus
Under a new policy from Sky TV, students in the North Dunedin area are being offered significantly worse deals than non-students or residents in other suburbs of Dunedin. In 2016, first-time subscribers were offered a package of $39 a month including Sports, Movies, and MySky. The price this year Read more...
Posted 11:27am Sunday 12th March 2017 by Joe Higham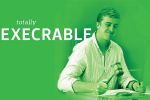 The executive began by discussing which charity the proceeds from the Capping Show would be given to. Postgraduate Officer Lucy Northwood proposed the Lucy Foundation (no connection), as an alternative to suicide prevention charity Life Matters, which was proposed by President Hugh Baird at the Read more...
Posted 10:35am Sunday 5th March 2017 by Joel McManus
The Dunedin City Council (DCC) has engaged with local liquor store owners in a coordinated effort to reduce the number of glass products sold in North Dunedin, although they failed to nail down any specific plans. The policy was a key election promise made by Dunedin Mayor Dave Cull during the Read more...
Posted 10:28am Sunday 5th March 2017 by Joel McManus
Residents on Hyde St have described feeling "shocked" and "unsafe" following a spate of assaults on the street in O-Week, culminating in three arrests being made. A total of four assaults allegedly occurred around the student area in the early hours of the morning of Read more...
Showing results 1 - 10 of 805

Previous Results
Next Results