Sports
Posted 11:56am Sunday 23rd April 2017 by Charlie Hantler
With the NBA regular season wrapped up for another year, and packed with intriguing storylines and stat-lines, we now enter the business end of the season: the playoffs. Do or die ball. After Russell Westbrook and James Harden's MVP battle, LeBron James maintaining his normal standards, and Read more...
Posted 11:31am Sunday 9th April 2017 by Charlie Hantler
On the back of a strong domestic season with both Otago and Derbyshire on the English County circuit, one of our favourites Neil Broom earned a recall to the Black Caps. He came out firing, with scores of 22, 109*, and 97 in the three ODIs against Bangladesh, to average 114 for the series, before Read more...
Posted 11:42am Sunday 2nd April 2017 by Charlie Hantler
There are a few genuine folklore legends in this current Highlanders squad: Ben Smith, Richard "Barracuda" Buckman, Joey Wheeler… but perhaps the standout is the curly-haired assassin Marty Banks. I caught up with Banksy for an ice-cold Speight's and chewed the fat. By God Read more...
Posted 11:32am Sunday 26th March 2017 by Charlie Hantler
At the time of writing, organisers are tidying up the iconic Dunedin Railway Station to host the ID Fashion Week Runway Show this weekend. Having covered the Premier League, Super Rugby and cricket already this year, not wanting to talk about league because the Warriors are shit, and saving a Read more...
Posted 11:20am Sunday 19th March 2017 by Charlie Hantler
Last week Barcelona completed what was, arguably, the greatest football comeback of all-time in their round-of-16 tie against Paris Saint Germain last week. Coming from 4-0 down in the first leg to scoring three goals in the final 5 minutes of the second leg and conquering the Parisian based side Read more...
Posted 12:20pm Sunday 12th March 2017 by Charlie Hantler
I was searching for inspiration for this week's column, and so I delved into last year's work. Boy oh boy did I find a goodie, with claims that Pep Guardiola, the new Manchester City manager, was making the English Premier League look easy. He was undoubtedly doing so at the time, but Read more...
Posted 11:41am Sunday 5th March 2017 by Charlie Hantler
At the time of writing, Martin Guptill has just put the South African bowling attack to the sword, with an undefeated 180 leading the Black Caps to a 7 wicket win. This levels the series at 2-2 with the final game to be played in Auckland on Saturday; thus by the time you're reading this, the Read more...
Posted 11:37am Sunday 5th March 2017 by Jamie Green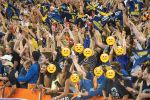 If there's one problem with sports, it's that you have to pick sides, one side wins and one side loses. No other entertainment product has this problem. Unfortunately, I was on the losing side on Friday night as the Chiefs made the trip to the lunch box to take on our beloved Read more...
Posted 11:44am Sunday 26th February 2017 by Charlie Hantler
With the Scarfies back in town, the main event of Orientation Week gets ever closer: the Highlanders taking on the Chiefs at The Forsyth Barr. As a student at Otago, you're obliged to get behind the blue and gold, making yourself part of the 'Landers Army'. With a promising Read more...
Posted 10:39am Saturday 8th October 2016 by Rosa Woods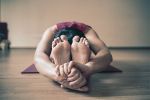 Did you just mutter the words "no of course not" internally? Hey now, let's not jump to any conclusions. I know what you're thinking; yoga is a leisure activity, it's nothing more than an excuse for Lululemon clad fitspos to get together, stretch and do breathing Read more...
Showing results 1 - 10 of 195

Previous Results
Next Results