World Watch
Quibdo, Colombia
A woman and her baby have been found alive four days after their plane crashed in Quibdo. After unsuccessful attempts to trap rodents for food, the woman and her son survived on coconut water. The pilot of the twin-engine Cessna, which crashed on Saturday morning, has been found dead.
Cuba
A chemistry teacher is facing disciplinary action after being caught having drunk sex with a driving instructor while on a school trip to Cuba. She was on the trip with students from Bedford School in the UK, and was said to have been drinking at a party and ended up in the room of the instructor instead of monitoring students. The 28 year old is also being investigated for inappropriate relationships with her students.
Surf City, North Carolina
An eight-year-old boy in North Carolina is being treated for injuries on his lower leg, ankle and heel after being bitten by a shark in knee-deep waters. This incident is the fourth shark attack in shallow waters in the past two weeks, leading to an increase in police beach patrols. All victims were children and teenagers.
San Francisco
A Buddhist monk has been charged with attempted murder after stabbing a fellow monk at an East Oakland Monastery. The 30-year-old used two kitchen knives to stab the 66-year-old head monk, in the face and head because he was angry at his disciplinary tactics. Pinn is being treated at Oakland Hospital while Phen is held without bail.
Perth, Australia
A gunman accused of taking five people hostage has been shot by police in Mosman Park, Perth. Before the shooting, the man posted messages to his Facebook wall reading "Tonight I am going to die" and "I will be shot by police". Police said the man was armed with a replica pistol, though this was not used. He remains in critical condition.
New Taipei, Taiwan
An explosion of an unknown powder has set off a fire injuring more than 200 people attending a party at a Taiwan water park. A liaison with the New Taipei City fire department said 83 of these are serious injuries, caused when the fire spread through a crowd of spectators.The fire department believes the explosion was an accident.
United Kingdom
A UK bioethicist is calling for 18 year olds to freeze their sperm, saying that problems associated with being an older father could then be avoided. The bioethicist is calling for a government-funded programme to collect and store the sperm in the form of a universal sperm bank, as it currently costs between £150 and £200 through private providers.
Poland
Dutch pro-abortionist campaigners, part of the group Women on Waves, have used drones to illegally fly abortion pills into Poland. The drone was flown from Germany to Poland where it was received by two Polish women who used the pills to induce an early miscarriage. The group has also smuggled abortion pills into other European countries.
Grapevine
"We strive to provide a great experience for the entire family, and unfortunately selfie sticks have become a growing safety concern for both our guests and cast."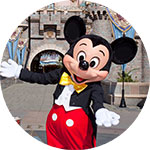 - Kim Prunty, Disney World spokesperson. Disney has announced it will ban the use of selfie sticks at its theme parks worldwide because of fears they are too dangerous. The ban takes place from Tuesday 30 June at Disney's four Orlando theme parks,the Disneyland resort in California and parks in Paris and Hong Kong.
"The first conversation I had with Sean was, 'I want you to know this organisation supports you, we respect who you are. We respect who you (are) as a pitcher and a person and to whatever degree you want your story told, we'll help facilitate that.'"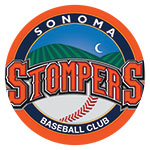 - Theo Fightmaster, General Manager, Sonoma Stompers. Sean Conroy, pitcher for the Sonoma Stompers baseball team in California, has made baseball history by becoming the sport's first openly gay man. Conroy came out to fans for the team's gay pride night last week, where he received support from the crowd and his teammates and managers.
"I think the first responders will see that as a massive improvement to their capability. Naturally, for the ambulance service getting to a point of importance of rescuing people in the shortest possible time [is crucial]."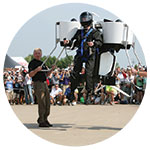 - Peter Coker, Chief Executive of Martin. At a cost of $150,000, the world's first commercial jetpack will be available for purchase next year. After 35 years in the making, the Martin Jetpack will be able to lift humans weighing up to 120kg into the air. The pack can fly for up to 30 minutes at speeds as fast as 74 kilometres per hour. Coker says due to the pack's ability to land in confined spaces, a key selling target is emergency services.
"As we were doing the ground search in the area, there was movement detected by officers on the ground, what they believed to be coughs. So they knew that they were dealing with humans as opposed to wildlife."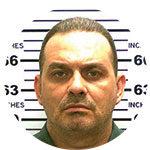 - New York State Police Superintendent Joseph D'Amico. Richard Matt, a convicted killer who escaped maximum-security New York Prison, has been shot dead in the woods after police heard him coughing. Matt, who was himself armed with a shotgun, escaped with fellow convicted murderer David Sweat. Sweat is still at large.
Facts & Figures
Relentless: Amazon's originally intended name and the URL relentless.com still redirects to the company website.
2.5 million seagulls would have been required to lift James's giant peach, contrary to the 501 suggested by Dahl in the book.
Aunt: the most popular pornographic search term in Syria.
2% of Europeans lack the genes for smelly armpits.
Walkie-talkie is called a talkie-walkie in France.
Literally: The first recorded incorrect use of the word was in 1769.
One sneeze is described in the Bible.