World Watch
Italy
A football team made up entirely of African migrants has won promotion from the bottom tier of Italy's league system. The Koa Bosco team won a play-off game that put them at the top of their local championship in the southern Calabria region. The team was formed in 2013 by a Catholic priest and is managed and coached by local Italians.
Glasgow, Scotland
A Glasgow man who bet £30,000 on the Conservatives to win a majority in the general election has won £210,000. The pensioner placed the bet 10 days before the vote at Ladbrokes with odds of seven to one. Many punters backed a hung parliament and lost when the Conservatives won a slim majority.
Singapore
The prime minister of Singapore has published code on his Facebook page for the program he wrote to solve Sudoku puzzles. He revealed the side project while launching the government's new technology initiative to encourage people to code.
France
A Chinese company has paid for 6400 of its employees to go on a four-day holiday to France. Tiens Group President Li Jinyuan booked 140 hotels in Paris and more than 4700 rooms in Cannes and Monaco for their trip. Media have reported the group is expected to spend €13 million.
Virginia, United States
A Virginia man accused of robbing a bank posted two videos and a photo of the incident to Instagram. Dominyk Antonio Alfonsea walked into a TowneBank in Virginia Beach and passed the teller a note to "please" hand over US$150,000 in bonds. In an interview, the man said that asking for money is not a crime.
Mosul, Iraq
The Islamic State has reopened a luxury hotel for its commanders. The hotel, which has 262 rooms, was closed down last year when IS seized large parts of the country. Photos posted online show people cleaning windows, tending to a garden and painting, while the black flag of IS can be seen raised over the hotel grounds.
Zhejiang Province, China
A Chinese wind chime festival has had to be cancelled after tourists stole almost all of the chimes. Trees were decorated with more than a thousand of the musical ornaments, but days after the festival opened most of them had been looted by visitors. The festival was due to last for the whole of May but was forced to close early.
Oita, Japan
A Japanese zoo has apologised for naming a baby monkey Charlotte after complaints that it was disrespectful to the British people. A zoo official said that the "name was publicly solicited and Charlotte suddenly became the most popular choice — with 59 votes out of the total 853 — after the British baby princess's name was announced".
Gold Coast, Australia
Actor Johnny Depp and his wife risk having their dogs put down after being accused of not declaring their Yorkshire Terriers to customs officials when they flew into Queensland by private jet last month. #WaronTerrier
Grapevine
"I am not trying to fool anyone because my double will always identify himself as my double. If singers and comedians do it, why not? I used to send representatives to events I couldn't attend and the idea of a double emerged two years ago as a joke."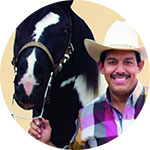 A Mexican state politician, Renato Tronco Gomez, is looking for a body double so he can be in two places at once and cope with his "many obligations". The contest winner will have to study the way he speaks and acts; however, engagements like attending the state legislature and sleeping with his wife will be off limits.
"Never before has our great nation, the United States of America, and our great state of Nebraska been besieged by sin. I'm sixty-six years old, and I never thought that I would see the day in which our great nation and our great state of Nebraska would become so compliant to the complicity of some people's lewd behaviour."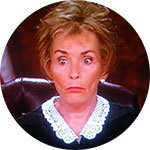 A Nebraska woman,
Sylvia Driskell,
has attempted to have homosexuality legally defined as a "sin", but her court case has been thrown out. Federal judge, John Gerrard, found that her claim could not be decided by the court, saying: "The court may decide what is lawful, not what is sinful."
"We call on North Korea to refrain from actions that further raise tensions in the region and focus instead on taking concrete steps toward fulfilling its international commitments and obligations."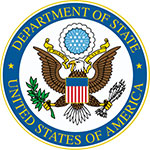 - US State Department official
North Korea has announced that it successfully launched an underwater ballistic missile from a submarine, raising concerns about its military capabilities and raising tension in the region. The North Korean state media agency said that the test "proved and confirmed that the ballistic missile from the submarine met the requirements of the latest military science and technology".
"They drove into a thoroughfare 500m away. They parked the car and fondled him to get an erection. His penis could not get erect. Then they forced him to drink an unknown substance from a bottle. This got him aroused quickly even though he was still scared and didn't want to have sex."
- Constable Mncedi Mbombo.
A South African man was allegedly taken hostage by three women in a black BMW and then sexually assaulted by his captors. Every time the man came, the women put the semen inside different vials and stored them in a cooler box. After the ordeal, they abandoned the man on the side of the road.
"Why hasn't anyone said, 'Fuck, yeah, the guy is dead!' Because everyone is scared. Everyone is afraid that if they say something like that, they might get into trouble."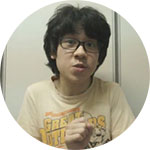 - Amos Yee.
A 16-year-old Singaporean man has been jailed for celebrating the death of the country's former prime minister, Lee Kuan Yew. Yee appeared in court in shackles and pleaded not guilty to the two charges of spreading obscene images and offending a religious group. Yee compared the former prime minister to Mao Zedong, Adolf Hitler and Joseph Stalin.
Facts and Figures
Einstein's brain: Researchers have found out that it was 15% wider than normal.
1 in 5 of the world's doctors are Russian.
Monopoly money: More of it is printed in a year than real money throughout the world.
More than 1000: Number of chemicals in a cup of coffee.
One quarter of the bones in your body are in your feet.
Having at least four orgasms a week can reduce a man's chances of getting prostate cancer.
Camels chew in a figure-8 pattern.
203: Number of ways to make change for a dollar.