Lovehoney, an online sex toy shop, recently revealed their list of New Zealand's "sexiest cities". Using a combination of search and sales data, they compiled an interactive 'Sex Map' power-ranking 42 of Aotearoa's towns and cities on their kinks, favourite toys, popular fantasies, "overall sexiness" and much more. Otago towns represented the dominant top and power bottom of this list.
Firmly on top was Queenstown, who came first in overall sexiness and ranked highest in all kink categories. Mosgiel, who in many ways seems like Dunedin's neglected step-daughter (and not in a kinky way, either), lived up to this reputation in Lovehoney's stats. They somehow managed to come dead last in sexiness and almost every kink category, bringing up the rear in sales of buttplugs, roleplay and strap-ons. In the industry, we believe the technical term for this is "vanilla as fuck".
Dunners came 9th in "overall sexiness", which seems impressive enough until you realise that we were beaten out by 8th-ranked Gore. It seems our favourite lube flavour is passionfruit, our favourite products are clitoral suction vibrators, and our favourite fantasy is… "Adult Student".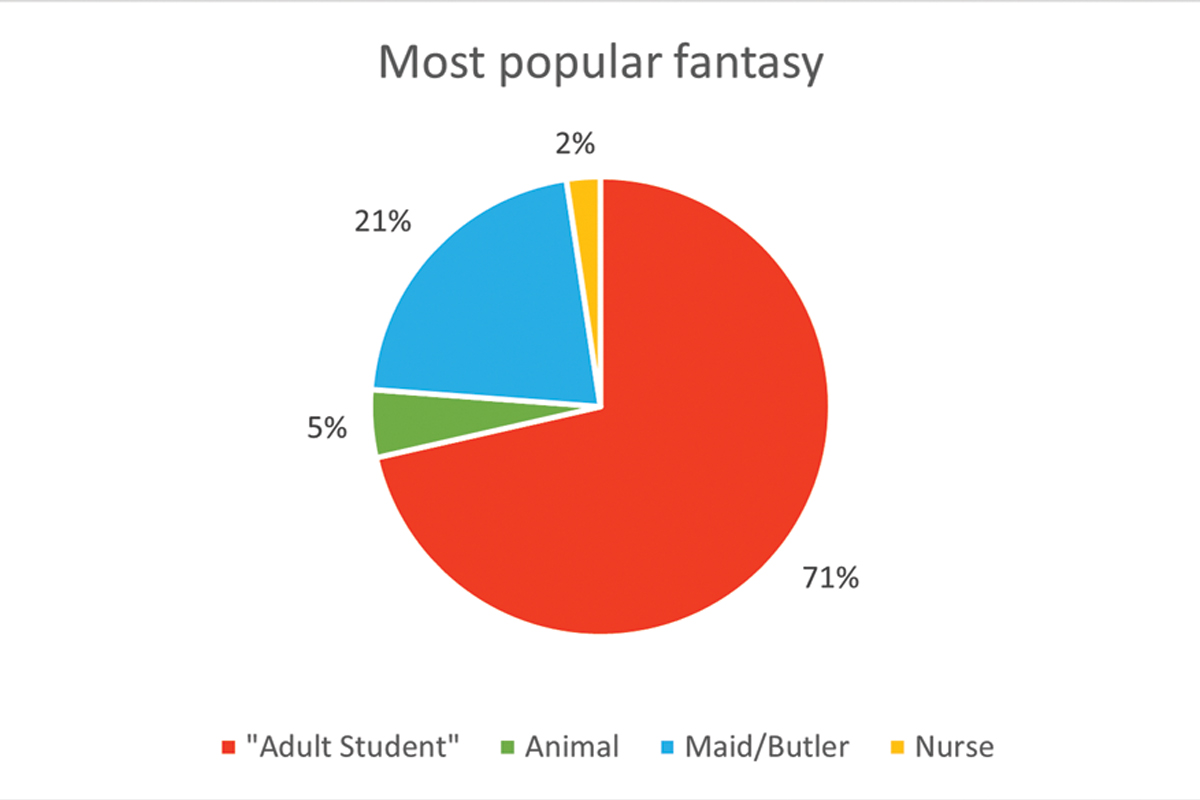 "Adult Student" is by far the most popular roleplay category in the country, and appears to be a euphemism for some kind of sexy schoolgirl roleplay. No one really wants to admit it though: while the other roleplay categories were easily found under the 'Sexy Costumes' section of Lovehoney's website, Critic Te Arohi found (strictly for research purposes) that the "Adult Student's" cropped dress shirts and plaid miniskirts were much harder to find. Even when we found them, they were named things like "Fantasy Tartan Skirt Set", which sounds like something you'd find on the label of a $2 shop costume trying not to breach copyright law.
These barriers didn't stop 71% of Kiwis from lusting after that "Adult Student" fantasy, though, which indicates to Critic that at least 71% of Kiwis have never had to interact with a breatha.