Hilarious Lad Comments "Is This the One You Told Us About?" On Mate's New Facebook Friendship
Part-time surveying student and full-time hilarious memelord Connor Mannering absolutely stitched up his mate with a gag you'd never see coming! After friend Tom York was added by local girl Moira June, Mannering swooped into the comments, implying that York had been sexually interested in Moira before their Facebook connection. "It's funny because now she's gonna reckon he's into her and it's going to make everyone awkward and uncomfortable," he explained. "How good is that?"
---
Mature Student Has an Interesting Life Story to Share With All 200 People in Lecture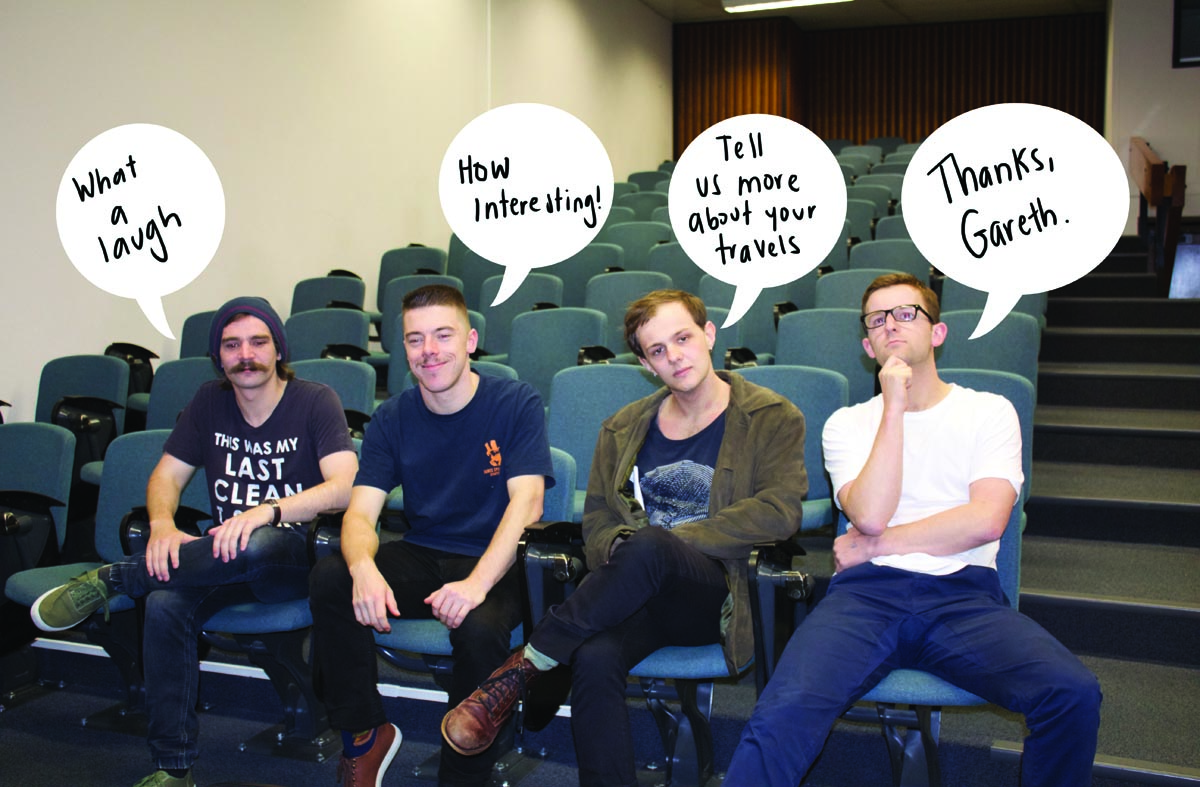 The entire class of LAWS101 considered themselves lucky on Tuesday, after mature student Edith van Borkel treated them all to a fascinating and highly informative tale about her own life. Everyone was enthralled as she spent a full eight minutes describing her son's brief encounter with the law after he was given a minor speeding fine. "That's great," said Professor Mark Henaghan, "but as I said, we're currently talking about parliamentary supremacy."
---
For a Building, UniPol Is Looking Super Judgy Right Now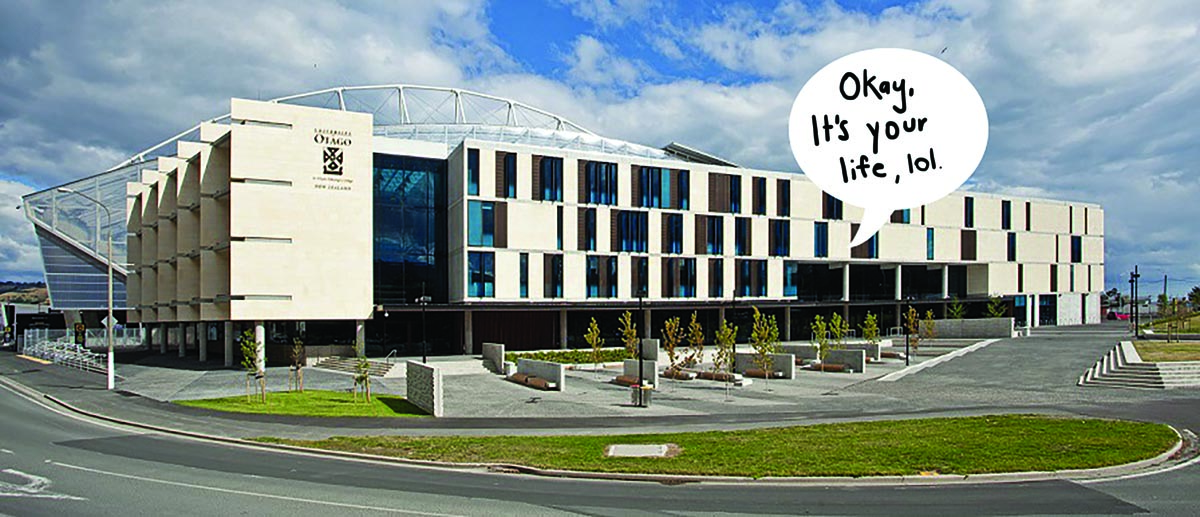 Man, UniPol is totally looking like an asshole right now. Shut your stupid face, you dumb building. I don't even care, it's just a pizza. OK, it's like the third straight day I've had pizza. And this is three straight nights of drinking. Still, I'm an adult. Shut up, UniPol.
---
Man Left Embarrassed After Yet Again Failing to Find the Vagina
"Up a bit, no, too high. Fuck it, I'll put it in myself then," a Dunedin man's partner was overheard loudly exclaiming during one of their bi-monthly hanky-panky sessions.
The man, whose meaty highlighter reportedly shrunk to a chewed pencil stub with shame, told the Critical Tribune that he's trying really hard. "Why is it so hard to find? I swear it's like a maze down there, why can't it just be like a mouth that opens up for your dick, why does it have to be fucking Aladdin's cave?"
The man's partner told the Tribune that one day, in the distant future, she hopes to have a conversation with him about the location of the clitoris.