Archive
Posted 3:08pm Sunday 22nd August 2021 by Sean Gourley
Picture this: you're in your third year of uni. It's the end of February and you're fizzing for a year of 21sts, grad celebrations and general piss ups. You move into your new flat on George Street, with an outdoor area perfectly suited for gigs. For pres on your first night you Read more...
Posted 1:46pm Monday 16th August 2021 by Erin Gourley
Untitled by Dave's Flat Dave's Flat are the elusive artist behind last week's centrefold in Critic. Like Banksy, they do not want their identity to be widely known. The work is as mysterious as its creators; an egg in an eggcup, with the word 'Dave' written Read more...
Posted 1:43pm Monday 16th August 2021 by Molly Willis
Why buy new? was the motto in our house when I was growing up. Whether it was inheriting my cousin's old pair of ski pants, a bag of clothing from that lady at mum's work's eldest daughter, or Sunday shopping for vintage homeware at the Crow's Nest (the best junk shop Read more...
Posted 1:39pm Monday 16th August 2021 by Asia Martusia King
If you can't jump into paintings, that's embarrassing for you. I do it all the time. One day, my hubris will get the better of me and I will be trapped in one forever. If I get to choose which painting that is, it'll be one of these. I've excluded any landscape paintings of Read more...
Posted 1:42am Monday 9th August 2021 by Assorted Critic Staff
Late-night kebab missions are a hallmark of Dunedin culture. And while there are about a dozen places to order a kebab, only a handful may be open for you as you stumble home from town. Heck, not even all of these make the cut, but they were the ones our staff were most familiar with. We ordered all Read more...
Posted 12:52am Monday 9th August 2021 by Elliot Weir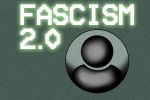 A note on aliases: Members of Action Zealandia use aliases to obscure their identities, even from other group members. In the article aliases are signalled by the use of single quote marks the first time a name is mentioned, e.g. 'Marc'. Read the companion news article Read more...
Posted 10:50pm Sunday 1st August 2021 by Fox Meyer
Critic collected eight stranger's search histories and psychoanalyzed them, using an expert Geology student, to predict who searched for what. Then we checked the correct answers. Here's how we did: (Our speculation in regular font, correct answers in bold) Looks like this Read more...
Posted 4:13pm Sunday 1st August 2021 by Runze Liu
Do you live in a society that places unhealthy and unrealistic expectations of masculinity upon you? Are you torn between the increasing pressure to be emotionally articulate and in touch with your feelings, in a context where men are only valued for their achievements and ability to assert Read more...
Posted 4:04pm Sunday 1st August 2021 by Elliot Weir
The following article contains the author's opinion. We rely on science to separate fact from fiction when it comes to contentious issues, but it can be politicised by groups to spread fear and misinformation. A 2019 publication by researchers from Otago has been used in exactly Read more...
Posted 5:25pm Sunday 25th July 2021 by Fox Meyer
Embarrassing to some, enlightening to many, the moment of sexual awakening is an almost universal experience. For many of us, our first crush was from a show or a film, and often defied logic in every way. Some people were turned on by turtles. Some by women old enough to be their mum. Critic Read more...
Posted 5:19pm Sunday 25th July 2021 by Critic
From a big bowl of minestrone to two cases of tonsillitis, Critic Te Arohi has collated the wackiest, cringiest, and most wholesome stories from Otago students on dating apps for your enjoyment. Let's be honest though. More often than not stories we hear from these apps, and dating in general, Read more...
Posted 5:01pm Sunday 25th July 2021 by Erin Gourley
Marie's* boyfriend didn't ask before choking her during sex. She was 18 at the time. "Looking back that was a red flag," she said. "At the time I went along with it and he kept doing it [whenever they had sex] so I thought, huh, this must be normal. I didn't Read more...
Posted 4:32pm Sunday 25th July 2021 by Asia Martusia King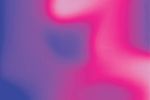 Content warning: Sexual violence. Vixen Temple should terrify you. She is an unstoppable force. She's a performance artist, an activist, a writer, a podcaster, a sex worker, and a self-proclaimed Satanic sex witch. She's single-handedly founded an online community for sex workers and Read more...
Posted 5:19pm Sunday 18th July 2021 by Elliot Weir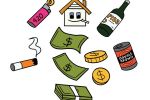 Out of interest, curiosity, and an effort to understand our audience and the wider student body, Critic Te Arohi conducted a survey over the mid-semester break, asking 50 questions that covered a wide range of topics from academics to politics to demographics to drugs. 439 people completed the Read more...
Posted 4:11pm Sunday 18th July 2021 by Erin Gourley
Breatha was a storyteller thousands of years ago. Not much is known about their life, aside from the fact that they were the first homo sapien to burn a piece of lounge furniture while intoxicated. All we have left today are their stories, which historians believe were usually told around a burning Read more...
Posted 1:15pm Tuesday 13th July 2021 by Asia Martusia King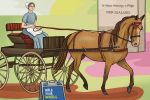 I have always admired the Amish. When I made bread in lockdown, it ignited a pastoral flame within my loins. I began to dream of sheep and buggies, of giant beards and shucking corn. With these scenes of a simple life in mind, I decided to try following the Ordnung — the set of rules for Amish Read more...
Posted 12:49pm Tuesday 13th July 2021 by Denzel Chung
Gone are the days when chugging back an RTD meant looking like a 14-year-old aching for a scrap at a Palmerston North skatepark. Ye olde Codys and Cruisers have been well and truly swept away by a tidal wave of new, hip, and rather tasty competitors. It is only right that Otago students Read more...
Posted 11:18am Tuesday 13th July 2021 by Sean Gourley
Flat break-ins in North Dunedin are almost more common than chlamydia. Insurance is expensive and when landlords don't pay for basic kitchen repairs, they sure as shit aren't going to pay for any decent home security system. So what can you do to prevent burglars taking your most prized Read more...
Posted 1:33am Monday 31st May 2021 by Elliot Weir
Critic Te Arohi offered to treat two lucky flats like the British Royal Family. Instead of providing them with billions in inherited wealth and a sense of ownership over entire countries, we followed them like paparazzi for a few days and made wild and problematically intrusive speculations about Read more...
Posted 6:26pm Sunday 30th May 2021 by The Critic Te Arohi Fab Fashion Team
Ew. Honey, you are so un-fleek right now. How do you get into Unipol looking like that? No, don't answer. Of course you don't go to Unipol. Your ID photo is in shambles. Don't fret, though — we'll turn you from "naasss queen" into "yaaasss Read more...
SHOW: