Posted 12:51pm Monday 16th August 2021 by Denzel Chung
A recent Tenancy Tribunal ruling showed a landlord tried to claim $13,000 of damages from a NEV flat, but failed because the damage was only worth $4,000. The landlord "did not wish the tenants' names to be published," so their names were redacted from the Tribunal ruling. Read more...
Posted 2:25pm Sunday 18th July 2021 by Denzel Chung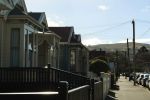 A North Dunedin landlord discovered damage to a flat during last year's lockdown and unsuccessfully took the tenants to the Tenancy Tribunal for $1800. The tenants, who were granted name suppression by the Tribunal, were not even at the flat at the time of the damage. The landlord Read more...
Posted 4:57pm Sunday 30th May 2021 by Denzel Chung
A student had their bottle collection wrecked by a landlord who "did not believe they were still on the property at the time," according to a Tenancy Tribunal ruling. Their landlord has hit back, saying "the Tribunal has got it half-right". Louis' tenancy for Read more...
Posted 10:38am Sunday 16th July 2017 by Joel MacManus
Two student flats have won cases at the tenancy tribunal over flats which were deemed to not be in clean or liveable condition. Prime Campus Ltd., the property management firm which leases 654 Castle Street was ordered to refund the tenants $5,250, the equivalent of six weeks' rent. When Read more...
Showing results 1 - 4 of 4
TAGGED ITEMS
Showing items with the tag:
tenancy tribunal