Posted 4:57pm Sunday 30th May 2021 by Denzel Chung
A student had their bottle collection wrecked by a landlord who "did not believe they were still on the property at the time," according to a Tenancy Tribunal ruling. Their landlord has hit back, saying "the Tribunal has got it half-right". Louis' tenancy for Read more...
Posted 3:50pm Sunday 16th May 2021 by Denzel Chung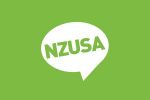 The final report of the Parliamentary Inquiry into Student Accommodation, meant to uphold standards at halls, has been slammed by the New Zealand Union of Students' Associations (NZUSA), with President Andrew Lessells claiming it "ignores the voice of students." The Inquiry was Read more...
Posted 3:26pm Monday 26th April 2021 by Elliot Weir
Abusive landlords, privacy breaches, and runaway rent prices are the bread to the butter that is Renters United. The only thing worse than landlords are the structural conditions that created them. Look, I get it, not everyone wants to own their own house at whatever point they're at in Read more...
Showing results 1 - 3 of 3
TAGGED ITEMS
Showing items with the tag:
tenancy