Posted 2:20pm Sunday 8th May 2022 by Nina Brown
The old Unipol weights room on Anzac Ave has been transformed into a sustainability hub for students by the Sustainability Office and their team of tetekura (student leaders), including Maddy, Lizzy, Gerry, Annabelle, John and Jesikah (office team lead). Already open Tuesdays and Thursdays 11-1pm, Read more...
Posted 2:16pm Sunday 24th April 2022 by Fox Meyer
A group of Food Science 4th year students have designed a food box - like Hello Fresh - based entirely around NZ's most commonly-tossed consumables. They plan to use local foodie social media accounts to promote their sustainable selection of goodies. "One of our main messages is that Read more...
Posted 5:45pm Friday 1st April 2022 by Denzel Chung
A new club at Otago Uni wants to raise awareness about how food choices can make a big difference to our planet and our pockets. Their priorities include encouraging students to forage, compost, and stop throwing out so much food. According to their blurb, Slow Food Youth Otago (SFYO) is a Read more...
Posted 1:43pm Monday 16th August 2021 by Molly Willis
Why buy new? was the motto in our house when I was growing up. Whether it was inheriting my cousin's old pair of ski pants, a bag of clothing from that lady at mum's work's eldest daughter, or Sunday shopping for vintage homeware at the Crow's Nest (the best junk shop Read more...
Posted 5:07pm Sunday 28th March 2021 by Susana Jones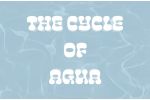 Water. Everyone's favourite health food. We know and love it, and most of us should probably be drinking more of it. Sure, 70% of the Earth is covered in water, and with global warming being today's hottest topic, sometimes it seems like we are being engulfed by water. But that drip-drip Read more...
Posted 11:16pm Saturday 13th March 2021 by Fox Meyer
OUSA's O Week Drop for Good initiative kept thousands of items out of landfills, and put them back in student flats, where garbage belongs. The event also made $5,400 for OUSA, according to their meeting last Monday. "So much of this stuff is high-quality," said Emily Read more...
Posted 7:07pm Sunday 1st April 2012 by Bella Macdonald
Otago University is getting its green on with the appointment of Hilary Phipps in the role of Environmental Sustainability Co-ordinator. The creation of this brand-new role was prompted by the recommendations of a Working Party in late 2008 to promote the environmental sustainability of the Read more...
Showing results 1 - 7 of 7
TAGGED ITEMS
Showing items with the tag:
sustainability