Posted 5:07pm Sunday 28th March 2021 by Susana Jones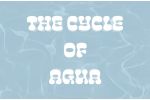 Water. Everyone's favourite health food. We know and love it, and most of us should probably be drinking more of it. Sure, 70% of the Earth is covered in water, and with global warming being today's hottest topic, sometimes it seems like we are being engulfed by water. But that drip-drip Read more...
Posted 11:16pm Saturday 13th March 2021 by Fox Meyer
OUSA's O Week Drop for Good initiative kept thousands of items out of landfills, and put them back in student flats, where garbage belongs. The event also made $5,400 for OUSA, according to their meeting last Monday. "So much of this stuff is high-quality," said Emily Read more...
Posted 7:07pm Sunday 1st April 2012 by Bella Macdonald
Otago University is getting its green on with the appointment of Hilary Phipps in the role of Environmental Sustainability Co-ordinator. The creation of this brand-new role was prompted by the recommendations of a Working Party in late 2008 to promote the environmental sustainability of the Read more...
Showing results 1 - 3 of 3
TAGGED ITEMS
Showing items with the tag:
sustainability