Posted 4:26pm Sunday 31st July 2022 by Elliot Weir
Not sure what it is about broken glass and burning vistas that attract film crews, but people sometimes decide to shoot their movie here. And that's… certainly a decision they can make. While Wellington might be the film capital of the country, Dunedin has had its fair share of moments Read more...
Posted 12:27pm Sunday 30th April 2017 by Florence Dean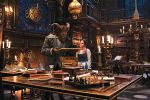 Rating: 5/5 I prefer to go into a movie with zero expectations. I avoid reviews like I avoid responsibilities. No hype, no let down, ya feel? This time was different. This time I got in on the hype. This time I was the hype. When I found out there was going to be a Beauty and the Beast live Read more...
Posted 1:39pm Sunday 20th March 2016 by Lucy Hunter
Rating: A When Lady in the Van opened with Maggie Smith driving a van in the '70s in England, I was clawing at my seat with the claggy white smugness of it. It seems like every year Maggie Smith does a twee, baby-boomer-bait comedy piece to drag a group of people to the cinema who will only Read more...
Posted 1:43pm Sunday 20th March 2016 by Andrew Kwiatkowski
Rating: A I'll be up front - I loathed the character that is the subject of this documentary. However, it must be said that the film itself is very, very well made. If, like me you had never heard of Peggy Guggenheim, the short version is that she was the real-deal rock'n'roll Read more...
Posted 1:45pm Sunday 20th March 2016 by Lisa Blakie
Rating: C+ Mahana is the New Zealand film adapted from Witi Ihimaera's novel Bulibasha: King of the Gypsies. Successful New Zealand actor Temuera Morrison plays Tamihana aka. the World's Grumpiest Grandpa, who is the patriarch controlling literally every aspect of the Mahana Read more...
Posted 1:47pm Sunday 20th March 2016 by Nita Sullivan
Rating: A- The latest goofy flick by the Coen Brothers provides multitudes of spazzy plotlines, weird humour and wtf moments. Following a day in the life of 'Hollywood fixer' Eddie Mannix (played superbly by Josh Brolin), Hail Caesar's ramshackle plot serves up random portions Read more...
Posted 1:12pm Sunday 24th May 2015 by Maya Dodd
Rating 3/5 As a general rule, I don't laugh in cinemas. I don't cry, I don't text and I don't put my feet on the seats. While I do this out of respect for other cinema-goers, the main reason for my self-control is undeniably fear. It's also judgment. Therefore, Read more...
Posted 1:15pm Sunday 24th May 2015 by Harlan Jones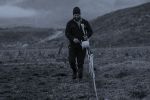 Rating 5/5 Films that grapple with issues fundamental to our concept of national identity are always going to be controversial. The Ground We Won is a documentary that delves into the New Zealand mythology made strong by the likes of Barry Crump's A Good Keen Man and Greg McGee's Read more...
Posted 1:18pm Sunday 24th May 2015 by Alex Campbell-Hunt
Classic Run Lola Run is a unique, adrenaline-fuelled film with an urban angst reminiscent of The Matrix and Fight Club and Guy Ritchie-esque atmosphere. However, the film stands easily on its own. With techno music, parallel universes and the late 90s involved, I can unreservedly say that Run Read more...
Posted 1:21pm Sunday 24th May 2015 by Andrew Kwiatkowski
Rating 1/5 Why do I care about Dylan's paper plane quest? After 96 minutes, this question has not been answered. Paper Planes is about an average 12-year-old Australian boy called Dylan (Ed Oxenbould), whose dead mother imparted to him the gift of folding the perfect paper airplane. His Read more...
Showing results 1 - 10 of 10
TAGGED ITEMS
Showing items with the tag:
films