Posted 6:14pm Thursday 7th March 2019
Sometimes when you're studying, the concrete jungle called "central library" just doesn't cut it. I don't know about you, but I can't study without noise. I'm not talking about people talking obnoxiously loudly (I'm looking at you second years on the Read more...
Posted 12:27pm Sunday 30th April 2017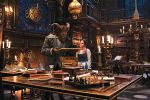 Rating: 5/5 I prefer to go into a movie with zero expectations. I avoid reviews like I avoid responsibilities. No hype, no let down, ya feel? This time was different. This time I got in on the hype. This time I was the hype. When I found out there was going to be a Beauty and the Beast live Read more...
Posted 12:58pm Sunday 5th March 2017
Rating: 2.5/5 This saucy flick follows the ridiculous relationship of Anastasia Steel/Ana (Dakota Johnson) and Christian Grey (Jamie Dornan). James Foley deserves half a clap on the back for accomplishing the, not very hard, task of making this film slightly better than the last. I couldn't Read more...
Posted 12:37pm Sunday 26th February 2017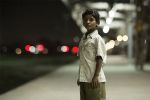 Rating: 5/5 An emotional rollercoaster well worth the ride. Garth Davis did a stellar job directing his first feature film, the cinematic adaptation of Saroo Brierly's autobiography 'A Long Way Home'. This uplifting true story follows the adorable 5-year-old Saroo Read more...
Showing results 1 - 4 of 4
Florence Dean
Contributor