Posted 9:29pm Friday 26th March 2021 by Erin Gourley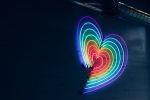 A trans student at Otago has raised concerns about the lack of gender neutral bathrooms and the use of deadnames in University systems. Ethan*, a trans student, said that "student wellbeing should be prioritised on campus, to ensure we are in the best state to learn. A lack of vital Read more...
Posted 12:56pm Sunday 7th August 2016 by Anthony Marris
I use the term computer enthusiasts to describe a group of people most refer to as hackers, crackers, black hats, white hats, systems analysts, security testers, etc. This group of people test the limits of technology looking for weakness. Some try to make a living by looking for zero day exploits Read more...
Showing results 1 - 2 of 2
TAGGED ITEMS
Showing items with the tag:
computer