Posted 2:33am Sunday 8th May 2022 by Keegan Wells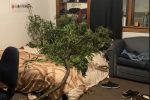 A little over a month ago we reported on a mysterious tree that showed up in a student's bed on a Saturday night. Our crack detective team turned up no leads until the case was blown wide open by an anonymous online confession. Seth reported finding a large tree branch in his bed after a Read more...
Posted 2:34am Sunday 8th May 2022 by Anna Robertshawe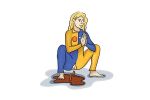 Castle Street residents have been confronted with the emergence of human shits on their cars and driveways. Little is known about the identity of the culprit(s), or their motive. The first incident occurred on Saturday 10 April, on what had been a seemingly normal night of debauchery on Read more...
Posted 12:32am Saturday 23rd April 2022 by Ruby Werry
At noon on a Friday, most breathas would have still been sprawled in bed, wincing at the sunlight streaming through their ratty curtains. But on April 8, several hundred students instead had brushes and rubbish bags in hand, cleaning up the streets of North D. The group of students, mostly Read more...
Posted 2:34pm Sunday 10th October 2021 by Annabelle Vaughan
Last week, Critic Te Arohi and OUSA ran a competition to find the best and worst flats within Dunedin. Thanks to our sponsors, the almighty Delivereasy, the winners netted themselves some sweet $200 vouchers, while the runners-up received $100 vouchers. Our judges were local Labour MP Rachel Read more...
Posted 2:54pm Sunday 22nd August 2021 by Fox Meyer
"It was just like any other Saturday night in Dunedin, but it was on a Tuesday, which is why it felt quite bizarre when the police came in wearing full face-masks." Such is the scene set by Emilio*, a second-year Castle Street resident, as he described the inside of the flat Read more...
Posted 1:26am Saturday 31st July 2021 by Fox Meyer
Six60 have bought their old flat and will be renting it out to Performing Arts students. The four new tenants each year will receive a $10,000 scholarship and mentorship from the band. Official numbers on rent weren't clear, but current tenants pay $205 each per week. The flat is Read more...
Posted 1:15pm Monday 26th April 2021 by Alex Leckie-Zaharic
Cutlers is the first real estate company to release a flat list for Castle Street this year. For many upcoming flatters, it's the same shit, different year. A group of this year's freshers, having declared themselves besties for life just a few weeks into the year, will sign a flat Read more...
Posted 2:22pm Sunday 21st March 2021 by Denzel Chung
On the ground reporting from Critic Te Arohi showed that, despite the ODT reporting "a night of St. Patrick's Day carnage," students largely commemorated the death of the patron saint of Ireland in a wholesome way. In keeping with the time-honoured traditions of yore, a Read more...
Posted 2:26pm Sunday 21st March 2021 by Denzel Chung
Bert Holmes, a veteran environmental and cannabis law-reform activist, has called for more "loud and proud" cannabis activism by students on campus, saying "that's how we got to where we are today." In an interview with Critic Te Arohi, Bert, now coordinator of Read more...
Posted 1:18am Sunday 14th March 2021 by Asia Martusia King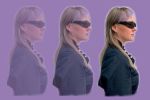 Mullets have a long history. The world's first mullet was depicted on a metal deity figurine unearthed in an English car park, dating back to 1st-century AD (After Drip). Roman warriors with mullets were engineered for battle, their hair styled out of their eyes and difficult to grab. Murder Read more...
Showing results 1 - 10 of 12

Previous Results
Next Results

TAGGED ITEMS
Showing items with the tag:
castle street