Posted 11:32pm Thursday 4th July 2019
Tom "The Tank Engine" Tremewan lives up to his name. An aura of childlike mischievousness cascading through a tight, streamlined body of pure mechanical engineering. Much like his fictional counterpart, his tank wasn't built overnight, but rather through a labour of love for last Read more...
Posted 7:41pm Thursday 4th October 2018
When I envision how couch burning started in this glorious city we call home, a couple of scenarios go through my mind. Maybe our young hero who, sick of having flat arguments about heat pump usage, had a fit of rage and decided to burn the living room furniture as if to say "Fuck you ya cheap Read more...
Posted 12:03am Friday 28th September 2018
The Dunedin Police have successfully cancelled the Running of the Beers charity event after threatening the organiser with prosecution if it went ahead. As the name so eloquently suggests, Running of the Beers contestants signed up to run and drink beer simultaneously; an impressive feat Read more...
Posted 8:52pm Thursday 20th September 2018
Alice is your typical depressed, thot 2nd year student. She's never had a boyfriend, something to do with "focusing on her studies in high school". However, it's been fucking cold outside and with the plummeting temperatures comes an increased desire to spoon that random guy Read more...
Posted 11:08pm Thursday 9th August 2018
Editor's Note: I just want to make it 100% clear that this is a real interview. All the quotes were actually spoken by David Seymour to Critic reporter Caroline Moratti, in a very awkward interview. In 2018 a star was born. Dancing with the Stars was a life changing experience for Read more...
Posted 7:36pm Thursday 19th July 2018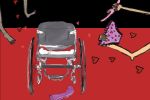 Is sex a basic human right? Not for your parents hopefully, don't picture that. To access sex remains a struggle that plagues most of our lives. It involves showering regularly, wearing inappropriate amounts of deodorant, and forcing yourself to make small talk about their degree. But Read more...
Posted 7:38pm Thursday 24th May 2018
Poverty for students is often so fundamentally ingrained that it can be hard to recognise — we make jokes about the lads who live off two-minute noodles and inhabit flats with holes in the walls. It's scarfie culture down to the bone; golden and beloved. It's easy to forget that Mi Read more...
Posted 6:35pm Saturday 5th May 2018
It's a cold, miserable night in Dunedin. My flatmate Alice and I are on our phones drinking rum. Occasionally we'll look up to show each other a meme or pour another glass. It's a simple, well-worn routine, like putting on sweatpants or drunkenly calling your ex. Out of the silence Read more...
Posted 5:50pm Thursday 19th April 2018
*All the names of the RAs in this article have been changed due to strict contracts forbidding RAs to speak to the media My parents may not be legally obligated to look after my drunk ass after age 18, but someone has to if I'm not going to end up dead in a ditch. Enter Residential Read more...
Posted 8:20pm Thursday 12th April 2018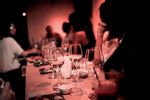 BYO culture is sacred. You get the mates and the missus together, fuck around in New World trying to find the best dollar-per standard wine, and finally saunter through some dimly-lit, red-walled restaurant with your posse. There's something about knocking back a few glasses – or bottles Read more...
Showing results 11 - 20 of 22
Caroline Moratti
Staff Writer