World Watch
Yamalo-Nenets, Russia
Residents of a remote region in Siberia are to be given rubber bullets to help them ward off polar bears. Polar bears are a common threat in the area and residents of one town have been trying to ward off one particularly obnoxious polar bear for more than a month.
Mount Rigi, Switzerland
A mountain resort in Switzerland is launching a special train service for Chinese tourists to defuse tensions with other visitors. According to a Swiss newspaper, Chinese tourists have been crowding corridors while taking pictures on the train and disturbing the peace and relaxation of other tourists. Chinese authorities have criticised the situation, pointing out that the large number of tourists from Asia boosts the Swiss economy.
Vietnam
The Vietnamese government is in a dispute over royalties with the family of the man who wrote the country's national anthem. The anthem has been used since 1976, and in North Vietnam before that. However, the family of the anthem's author registered the song with the Vietnam Centre for Protection of Music Copyright last week and is demanding royalties for all public performances.
Catalonia, Spain
A medieval sanctuary in Spain has put out a job advertisement to fill a vacancy for a hermit. The advertisement says that the successful candidate must "leave all uncivil or immoral activity outside" and will be required to perform "all the proper duties of a hermit". The year-long tenure comes with free accommodation and a stipend of 1000 euros.
Tajikistan
A man has been fined in Tajikistan for breaking the country's law against celebrating birthdays in public. Isayev Amirbek posted photos on Facebook showing his visit to a café with a birthday cake, which were used as evidence that he had broken the law. The social media post landed him a fine of 4000 somoni (US$634).
Rhode Island, United States
A Benedictine monk who works at a Rhode Island school has been spotted relaxing on top of the school's wind turbine. Brother Joseph Byron was relaxing on the top of the school's turbine — as he often does — when a drone zoomed in. The footage was posted online and Byron has since found fame and been contacted by many alumni he has not seen for years.
Illinois, United States
Two teenage boys in America have entered their black Labrador into the race for president. Bailey D. Dog, or candidate ID P60009883, is one of the nearly 800 candidates for president. The two teenagers were inspired to enter their dog after reading an article about "all the wacky presidential candidates that are running".
Saltillo, Mexico
A 52-year-old Mexican man says he has the world's largest penis — and it's making his life miserable. Roberto Esquivel Cabrera says that he would like to be considered disabled because the member leaves him unable to work, forcing him to live on assistance and scavenge for food. His penis is reportedly 48.2 centimetres (nearly 19 inches) long and the tip's circumference is 25 centimetres.
Grapevine
"Somebody has to be managing this money at a very sophisticated level. They've obviously been altering the education systems, with textbooks, Islamic purification, restrictions on the education of women. They've been conducting the equivalent of a local purge in the justice system, so they have essentially taken over many elements of the rule of law."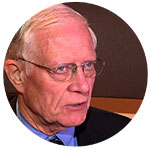 Anthony Cordesman — Center for Strategic and International Studies
The Islamic State claims it is now minting its own gold coins and other currency according to a lengthy propaganda video released by the militant group. The narrator in the video explains that the new currency is aimed at strengthening the group's caliphate and harming the US economy. It says the new currency will deliver a "second blow" to the US and its "capitalist financial system of enslavement".
"Today's verdict defies logic and common sense. Today's verdict is yet another deliberate attack on press freedom. It is a dark day for the Egyptian judiciary; rather than defend liberties and a free and fair media, they have compromised their independence for political reasons."
Mostefa Souag — Al Jazeera Media Network Director
Three Al Jazeera journalists were sentenced to three years in prison by an Egyptian court after the men were found guilty of "aiding a terrorist organisation" in connection with their coverage of the 2013 ouster of Mohammed Morsi. Judge Hassan Farid said the men did not register to practise journalism in the country and broadcast "false news".
"King Mswati III has the power to suspend the constitutional rights to freedom of expression and freedom of the press at his discretion, and these rights are severely restricted in practice, especially with respect to speech on political issues or the royal family."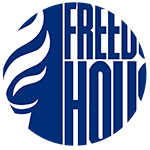 Freedom House
Thirty-eight women were killed and 20 others seriously injured in Swaziland when a truck crash occurred as the passengers were on their way to dance for the country's king at an event celebrating womanhood and chastity. The Swaziland Solidarity Network, a rights group that announced the news, said local police discouraged journalists from reporting on the accident.
"Rape is a revolting crime, not a punishment. It's no wonder this disgusting 'sentence' has provoked global outrage. These khap [unofficial village] courts routinely order vile sexually violent punishments against women. India's Supreme Court has rightly declared such orders illegal."
Rachel Alcock — Amnesty International
India's treatment of women is again eliciting shock as reports circulate about an unofficial council of village elders who ordered two women to be gang-raped after their brother eloped with a married woman of a higher caste. Meenakshi Kumari, 23, and her 15-year-old sister were told that their faces would be blackened and they would be raped and paraded naked in front of their neighbours.
Facts & Figures
The UK eats more baked beans than the rest of the world combined.
1460: The number of dreams that the average person has per year.
Coca-cola is green without colouring.
Only 80% of women wash their hands when they leave the restroom.
Charles Darwin married his first cousin.
1 in 423,548: The chance you have of dying from falling out of bed
In the 1800s people believed gin could cure stomach problems.
99 hours: The length of the longest monopoly game in a bathtub.