World Watch
Ho Chi Minh City, Vietnam
The authorities in Vietnam's largest city have banned pets from its first pedestrian street. Nguyen Hue, a broad pedestrianised zone in central Ho Chi Minh City, opened to much fanfare at the end of April. But the local government has now issued a list of restrictions on what people can do there. As well as banning all pets, roller-skating is forbidden, as is sitting on picnic blankets and selling coffee along the street.
Graz, Austria
An Austrian tattoo artist has offered to give people free body art as long as the design has an anti-racism message. Alex Smoltschnik said he received 500 enquiries after posting a Facebook status offering the free tattoos to anyone who booked an appointment by a set date. Two hundred people subsequently signed up to get inked with an anti-racism message.
Iceland
Farmers in Iceland are baffled by the unexplained deaths of thousands of the country's sheep. About 5000 sheep died this spring, and so far experts have been unable to work out why. One theory is that sulphur emitted during a recent volcanic eruption might be to blame. In the most extreme cases, farms lost up to 30 percent of stock.
Texas, United States
A Texas man has been hit in the jaw by his own bullet after it ricocheted off an armadillo. The man fired three shots at the armadillo from his revolver, with one bullet bouncing off the shell and hitting him in the jaw. The armadillo has not been seen since, and its fate remains uncertain.
Serbia
The head of Serbia's national lottery has resigned after a television graphic during a draw appeared to predict the winning number, triggering suspicion and outrage among impoverished Serbs. The draw dominated front pages, with many Serbs disappointed that their beloved lottery was not above the corruption that pervades much of Serbian life.
San Francisco, United States
San Francisco hopes to tackle the problem of public urination with a pee-repellent paint. "Ultra-Ever Dry" paint repels water, some oils and wet concrete, meaning that when a person urinates against an Ultra-Ever Dry wall, the urine bounces back. The paint is part of a pilot project by the city and involves nine of San Francisco's "usually urine-soaked walls".
China
Chinese police are investigating whether two distillers in the southwestern region of Guangxi added Viagra to their liquor in the latest food-safety scare in China. Law enforcement officers have confiscated 5357 bottles of the suspected products, 1124kg of raw alcohol and a batch of white powder.
Switzerland
Army helicopters have airlifted nearly 24,000 gallons of water to thirsty cows amid scorching temperatures in southern Switzerland. The area has nearly 20,000 cows, each of which needs between 22 and 33 gallons of water a day. Many are grazing on meadows as high as 4000 feet above sea level.
Grapevine
"Our climate is changing. It is changing in ways that threaten our economy, our security, and our health. This isn't opinion, it's fact backed up by decades of carefully collected data and overwhelming scientific consensus and it has serious implications for the way that we live now. We can see it, and we can feel it — hotter summers, rising sea levels, extreme weather events like stronger storms, deeper droughts and longer wildfire seasons."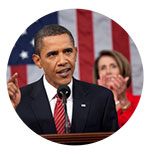 President Barack Obama
In an effort to combat the rising threat posed by climate change, President Obama is slated to introduce sweeping changes to cut greenhouse gas emissions in the US by limiting the amount of carbon that can be released from power plants throughout the country. In a video posted to Facebook, Obama said there was a need for the new "Clean Power Plan". The plan will require a 32 percent cut from 2005 levels.
"Once you become involved, you remain addicted to the trade. It's a whole military hierarchy that's involved in both the distribution and production of methamphetamine. It's a big-time industry. Why would they close down a profitable industry if they can get away with it?"
Raphael Perl, author of a detailed 2007 Congressional report on North Korean illicit activity.
The wives of North Korean elites are supposedly turning to methamphetamine as a dieting tool. Though much of the isolated communist country contends daily with malnutrition, a report indicates that these women are increasingly using crystal meth to lose weight. North Korea became a major producer of meth for export in recent decades as part of an effort to collect currency.
"Our magical Shira was murdered because she was a happy 16-year-old — full of life and love — who came to express her support for her friends' rights to live as they choose. Bad things happen to good people … The family expresses hope for less hatred and more tolerance."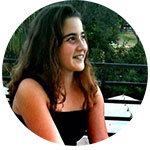 Family of Shira Banki
A 16-year-old girl who was stabbed by a Jewish extremist during Jerusalem's annual gay pride has died from wounds she sustained during the attack. Shira Banki was one of six people stabbed at the festivities that saw around 5000 people celebrating their sexuality in central Jerusalem. The attacker, Yishai Shlissel, an ultra-Orthodox Jew, was arrested immediately after the attack.
"We honestly believe that people's lives, and the quality of their deaths, are truly at stake. We might talk about waiting a few days, a week, or even a month, as though it's not a big deal. But if you're suffering horribly, every hour can seem like an eternity."
Wanda Morris, CEO of Dying with Dignity
In February, Canada's Supreme Court unanimously struck down the federal laws that made it a crime for doctors to help their patients die. However, leading activists are now concerned their opportunity to have their say about the new law will be diminished due to the federal elections. The court's decision was a major blow to the Conservative government, which is now taking measures to slow down the process of turning it into law.
Facts & Figures
Bibble means to drink often or noisily
0.3% of solar energy from the Sahara is enough to power the whole of Europe.
Snakes can see through their eyelids.
Kakorrhaphiophobia: Fear of failure.
Ikea uses approximately 1% of the world's entire commercial supply of wood.
Infants blink only once or twice in a minute, while adults average about 10 blinks.
A shrimp's heart is in its head.