World Watch
Colombia
A Roman Catholic bishop has offended believers at a conference on gay marriage and adoption. Bishop Juan Vicente Cordoba said that homosexuality was not a sin and that gays were welcomed by the church. He then wondered whether any of Jesus's 12 apostles might have been gay or Mary Magdalene a lesbian.
Leicestershire, England
A couple born just two hours apart at the same hospital have now married. The pair, now aged 26, were born on the morning of 14 March 1989 at the Leicester Royal Infirmary. They were childhood sweethearts who shared their first kiss 10 years ago.
Belarus
The interior minister of Belarus has caused controversy by turning up at a World War Two commemorative parade in the distinctive tunic of Stalin's secret police. Many veterans and soldiers in former Soviet states chose to wear vintage military uniforms for parades this month, but the interior minister's uniform choice was far more controversial.
Beijing, China
Police in Beijing are patrolling the city's subways and trains to stop people wearing face masks and strange costumes and forming flash mobs, warning that such actions could jeopardise public safety by causing stampedes.
Norway
Three baby penguins have been stolen from an aquarium in a suspected student prank, prompting a desperate search to find the chicks before time runs out. Based on video surveillance evidence, five or six youths have been charged with endangering animals by breaking into the aquarium.
Texas, United States
A home in Houston valued at nearly US$400,000 has been put up for sale for $1 and one compelling essay. The current owners, Michael and Stephanie Wachs, want the new owners of their home to not be burdened by a mortgage. They are asking the hopeful buyers to submit a 200-word essay.
Iceland
The national public broadcaster in Iceland has begun broadcasting 24 hours of live lambing on national television. The audience can tune in to the sheep farm in the northern region of Skagafjordur from the comfort of their own homes. The broadcaster said that it was hoping to give an "insight into the traditional farming life".
Luton, England
Police are investigating a man who had a tattoo of Jesus done on his right arm then allegedly left without paying. On his left arm, the man also has a large tattoo of praying hands with the words "only God can judge me". CCTV footage also appears to show the man stealing £1000 from behind the counter.
Sydney, Australia
A teenager from Sydney is in a critical condition after playing Russian roulette. 19-year-old Josh Taylor was in the driver's seat of a car when he pulled the trigger of a Smith and Wesson gun and the single bullet was fired.
Grapevine
"Canada's ambitious new target and planned regulatory actions underscore our continued commitment to cut emissions at home and work with our international partners to establish an international agreement in Paris that includes meaningful and transparent commitments from all major emitters."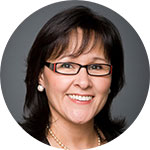 - Canada's Environment Minister Leona Aglukkaq. Canada has been criticised for being the weakest among leading economies in the fight against climate change. The Climate Change Action Network has said that Canada's measures are not enough and is pressing the government to impose a moratorium on new oil sands development and a complete phase-out of coal from the electricity sector.
"I hope this verdict provides a small amount of closure to the survivors, families, and all impacted by the violent and tragic events surrounding the 2013 Boston Marathon. We will forever remember and honour those who lost their lives and were affected by those senseless acts of violence on our city. Today, more than ever, we know that Boston is a city of hope, strength and resilience that can overcome any challenge."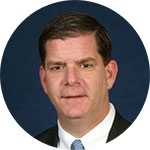 - Boston Mayor Martin J. Walsh.
Dzhokhar Tsarnaev, the 21-year-old man convicted of carrying out a deadly terrorist attack at the Boston Marathon in April 2013, has been sentenced to death. The jury found Tsarnaev guilty last month of all 30 charges levelled against him — 17 of which could have sent him to the execution chamber.
"The operation represents another significant blow to ISIL, and it is a reminder that the United States will never waver in denying safe haven to terrorists who threaten our citizens, and those of our friends and allies."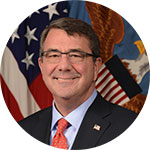 - US Defence Secretary Ashton Carter.
US special-operations forces based in Iraq have killed a top Islamic State leader and captured his wife in a raid in Syria. President Obama ordered the operation, which resulted in the death of Abu Sayyaf, described by the White House as having a senior role overseeing the oil and gas operations that are crucial to the militant group's financing.
"Snakes do have an ability to regurgitate food if they change their mind, but I was not sure if Winston was going to be able to regurgitate these even if he tried. You could basically see the shape of the tongs. There's a small clip that you slide forward to lock them, and you could actually see the outline of that through the snake. You could even see the bumps on the end of the tongs."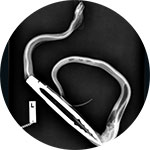 - Dr Oliver Funnell.
A pet python called Winston has undergone surgery to remove a pair of barbeque tongs he swallowed. The snake was being fed a rat by his owner using the metal tongs when he latched on and refused to let go of the implement. A doctor at Adelaide University performed surgery to remove the tongs.
The snake is recovering well at home.
"Now that the North American and European markets are completely saturated, profits and growth are limited, and dealers have a hard time finding potential buyers. They have had to look elsewhere for emerging markets. In the future, the drugs trade will thrive in regions where an important share of the population is aged 25 and under, whose purchasing power has increased."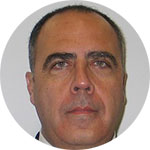 - Pierre Lapaque, UN Office on Drugs and Crime.
Africa is set to become the "market of the future" for illegal drugs according to the UN. The continent is already a major transit hub for drugs on their way from Latin America to Europe; however, it is also becoming an emerging market for illegal drugs. Consumer spending on drugs has increased greatly in the African continent, and it is potentially a huge financial market. agricultural officer.
Facts & Figures
Astronauts cannot burp in space. There is no gravity to separate liquid from gas in their stomachs.
A champagne cork is more likely to kill you than a poisonous spider.
Peanut butter is an effective way to remove chewing gum from hair or clothes.
A giraffe is able to clean its ears with its own tongue.
57 sheets of toilet paper is used by a person each day.
Only 30% of people can flare their nostrils.
29% of people are supposedly virgins when they get married.