World Watch
United Kingdom
An anonymous artist, "Wanksy", has been spray-painting phallic shapes around his town's potholes in an effort to draw attention to them to be fixed. He said the situation has "got really bad recently" and he has cyclist friends who have been injured by the potholes. According to the artist, his "art" has been working.
Colombia
A Colombian journalist could face charges after sending death threats to himself so he did not lose his state protection. In September 2014 he went to the press with a flyer listing his name and seven other journalists (supposedly signed by a drug gang). Protection for the eight has reportedly cost the government US$47,000.
Mumbai, India
An alleged thief who swallowed a gold necklace is being fed bananas and special liquids in the hope that he will expel it in his excreta. He was put on the special diet after x-rays revealed the necklace lodged in his food pipe. The thief snatched the necklace from a woman as she was walking home.
Greece
A Greek court has convicted a dead man of stealing electricity and sentenced him to a six-month suspended jail sentence. The man's defence lawyer told the court that his client was deceased, and asked to defer the trial until he could deliver a death certificate. The court refused, and convicted his client in absentia.
Florida, United States
An elderly man has been arrested after he grabbed his neighbour's neck during an argument over the fact that his doorbell rang whenever hers did. The man allegedly came to the woman's door and yelled at her about their doorbells being on the same frequency. He was arrested on a charge of battery against a person over 65 years old.
France
A top French civil servant has resigned after spending more than €40,000 on taxis in 10 months. Agnes Saal, who has a chauffeur as well as a private car, said she needed taxis because she could not expect her chauffeur to work the same hours as she did. €6,700 of the bill was her son's use, which she has paid back.
Iceland
An artist who turned an Icelandic geyser bright pink has defended his work after coming under criticism. Marco Evaristti was given a US$740 penalty for dyeing the famous Strokkur geyser using food colouring. The artist is currently refusing to pay the fine, saying that it was harmless and that people's criticism shows their "concern, care and love for nature".
Shanghai, China
A Shanghai newspaper editorial has criticised its citizens for stealing public toilet paper. Shanghai authorities ran a free toilet paper service for the city's public lavatories, where they discovered that users consumed an average of 1.6 metres of toilet paper per visit.
North Dakota, United States
A North Dakota state legislator who voted against a gay rights bill has been caught sending pictures on Grindr. Randy Boehnin, a Republican state representative and a staunch conservative, has twice voted against expanding legal protection for gays. The politician has since admitted he is gay and said he was relieved not to keep secrets anymore.
Grapevine
"The aim of this operation is to make available to a growing number of patients a medical product which isn't always readily available on the market, at a much better price for the user."
Colonel Antonio Medica, from the Italian army, has unveiled its first cannabis farm, which was set up in an effort to lower the cost of medical marijuana in the country. The farm expects to produce 100kg of marijuana annually, and also houses drying and packing facilities. Italian doctors can legally prescribe marijuana for medical conditions, but the cost is not covered by the state, making it often prohibitively expensive for the patients who want to buy it legally at pharmacies.
"As church leaders we need to look after everyone in the parish, and their spiritual wellbeing. The first commandment is that we must honour God and have no other God before us, and having come from Taoism, tai chi is promoting another God."
John Willis — Central Southland Presbyterian Parish Council's Clerk.
A church in Southland has told a group of elderly people that they can no longer practice tai chi because it conflicts other worshippers' "spiritual wellbeing". Twenty women had been using the church's hall to practice the martial art for years, but the church has put an end to the practice because it supposedly does not fit with the church's values. The women have now moved their exercise to another hall, reportedly saying their tai chi had no religious significance but was merely an exercise group for older ladies with arthritis.
"So far our appeal to provide an abortion for the girl has not been responded to. The legal structure that Paraguay has nowadays to respond to women and girls' rights — to sexually selective rights — is far behind the obligations of the state as they relate to international human rights law."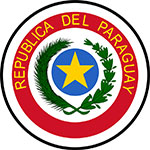 Prosecutor Monalisa Muñoz.
A 10-year-old girl who was raped by her step-father in Paraguay and is now five months pregnant has been denied an abortion that could potentially save her life. Abortion is not permitted in the country even in instances of rape, incest or malformation of the foetus. Girls in Latin America under the age of 16 are four times more likely to die during childbirth than young women in their twenties, according to a report by the World Health Organisation.
"The Bud Light Up for Whatever campaign, now in its second year, has inspired millions of consumers to engage with our brand in a positive and light-hearted way. In this spirit, we created more than 140 different scroll messages intended to encourage spontaneous fun. It's clear that this message missed the mark, and we regret it. We would never condone disrespectful or irresponsible behaviour."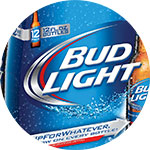 Vice-President Bud-Light, Anheuser-Busch.
Bud-Light has been in the spotlight for a tagline on its beer that suggested the drink was the "perfect beer for removing 'no' from your vocabulary for the night". This is the second time in as many months that Bud-Light has had to apologise over its "up for whatever campaign". In March the company tweeted that it was okay to go around pinching strangers on St Patrick's Day if you were "up for whatever".
"It's just weird if I'm honest, there are so many things I can't do. If I'm at the hospital for hours, for example, I can't buy any food from the machine."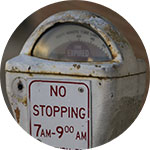 A British man,
Russel Stansfield,
caught stealing coins from a parking meter was banned from using vending machines or any other coin-operated devices until 2020. The only exceptions to the order allow Stansfield to use a pay phone to call emergency services and a Metrolink machine to purchase travel tickets.
Facts and figures
Termites eat through wood twice as fast when listening to rock music.
Children grow faster in the spring.
20 million tons weight of average iceberg.
Karaoke means "empty orchestra" in Japanese.
15 times: the average number of times a person laughs a day.
Dunedin Railway Station is the most photographed building in New Zealand.
1 in 7 of all minutes spent on the internet are spent on Facebook.
25,000 bicycles end up in Amsterdam's canals each year.