World Watch
Switzerland
Switzerland has topped the annual World Happiness index produced by the Sustainable Development Solutions Network, an initiative of the United Nations. It was closely followed by Iceland, Denmark and Norway, with Togo, Burundi, Benin and Rwanda the least happy nations of the world.
China
Chinese authorities say they will push to end the practice of having strippers perform at funerals. The culture ministry has condemned as "uncivilised" the practice, which is used to induce more people to attend the funeral. Large crowds are seen as a mark of honour for the deceased.
Yekaterinburg, Russia
A group of 50 elderly women pensioners who helped the Russian war effort against the Nazis have been treated to a party at a funeral home. The women were slipped business cards with the funeral home's details. One attendee said: "This is horrible … I still have some life ahead of me, it's too early to go to a funeral parlour."
Tokyo, Japan
A drone carrying a tiny amount of radioactive material has been found on the roof of the Japanese prime minister's office in Tokyo. Police say "minute" levels of radiation were detected on the drone, but the amount was too low to be harmful to health. Prime Minister Shinzo Abe wasn't in the building at the time.
Kent, England
A Labrador puppy is in the dog-box after he left a trail of destruction that resulted in setting his new home on fire. While his owner was out, Stanley (the puppy) leapt onto the cooker and switched it on, causing a fire that killed his fellow pets — Dave (a parrot) and Vinny (a hamster). The home was badly damaged by smoke, but Stanley was carried to safety.
India
A leading figure of the Hindu Nationalist Group has claimed that drinking milk from non-Indian cows could make children turn to crime. Shankar Lal has encouraged gated communities in India to keep their own herds of cows, although they have to be the "virtuous" Indian breeds.
Abington, Scotland
A sheepdog called Don has caused traffic chaos after driving a tractor onto a motorway. Farmer, Tom Hamilton, was examining lambs in a field when he left his collie on the seat of the tractor; he then turned around to see the vehicle crash through a fence, career down a hill and zoom across the road. The dog started the vehicle by leaning on its controls. No one was hurt.
Colorado, United States
A man who had had enough of his troublesome computer shot and killed it in Colorado. Lucas was issued a summons by the Colorado Springs police after he shot his computer eight times in an alley. Hinch was issued the summons for discharging a firearm within city limits, which he called a small price to pay for justice.
Australia
Students in Australia are being asked to design Australia's next multimillion-dollar national park using the popular computer game, Minecraft. Entrants have been asked to incorporate spaces for activities like hiking, mountain biking, scenic vistas and campsites.
Grapevine
"I've been an Aston Villa fan all my life, I literally opened my mouth and I was going off-piste about the fact that in Britain you can be a supporter of the West Indies, a supporter of Manchester United, and a supporter of Team GB. I was then busking about other things you can support and was … I don't know what happened to me, it was just one of those things."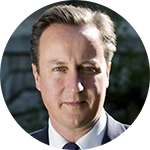 British PM, David Cameron has been hit hard on Twitter about saying in a speech that he supported the football team West Ham when he is actually an Aston Villa fan. Mr Cameron's remark came in a speech about his plan to increase opportunities for ethnic minorities in Britain. In the heat of the election campaign, the British Labour Party's former communications chief, Alastair Campbell, was unforgiving on Twitter, saying Cameron was "out of touch. Phoney. Believes nothing."
"During the past 12 years, we have witnessed the North Korean program growing from having the option for a bomb in 2003, to having a handful of bombs five years later, to having an expanded nuclear arsenal now."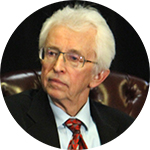 Siegfried Hecker, nuclear scientist, Stanford University
North Korea tested its first nuclear weapon in 2006, three years after it withdrew from the Nuclear Non-Proliferation Treaty. Today scientists around the world are worried that North Korea's nuclear arsenal may be expanding. However, no one knows just how many nuclear weapons North Korea possesses, nor the capabilities of these weapons, and this is highly worrying for the international community.
"We take the person's clothing, we extract the smell, which represents more than fifty molecules, and in four days, we reconstitute it in the form of a perfume in an alcohol solution."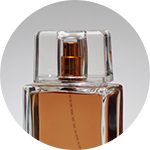 A
French perfume-maker,
Geraldine Savary, plans to bottle the scent of your loved ones. The company's owner was inspired when her father died seven years ago and she missed the smell of him. Now the company, Kalain, is set to launch its product, which uses previously worn clothes or used linen to recreate the distinct smell. A bottle of your dead loved one's scent will set you back €560.
"She had a housing problem, right? And Marleny, I have approved it already, as part of the Great Housing Mission of Venezuela, you will get an apartment and it will be given to you in the next few hours."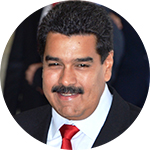 A Venezuelan woman has had her wish for a house granted by the
President of Venezuela, Nicolas Maduro,
after she made her point by hitting him on the head with a mango. Marleny Olivo threw the fruit at the president while he was driving a bus through the central state of Aragua. The mango had a message on it which pleaded for his help. Mr Maduro displayed the mango with her telephone number on it during a live television show afterwards.
"After the first incident, we thought the cow was starving, so we increased the supply of fodder and water, but it still continued chasing after the sheep."
Charles Mamboleo, a Kenyan farmer,
was shocked to see that one of his cows had given up its usual vegetarian diet in favour of eating sheep. Charles Mamboleo discovered the cow feeding on a sheep one morning, having apparently gored it to death. While cows are herbivores, developing a taste for meat could be a sign of nutrient deficiency according to a local agricultural officer.
Facts & Figures
Cows can have regional accents.
The Bible is the most popular shoplifted book.
Some insects can live up to a year without their heads.
Pigs: It is physically impossible for them to look up to the sky.
Cats' urine glows under a black light.
More than 50% of the people in the world have never made or received a phone call.
30% of women swallow when they engage in oral sex with their partner.