The end of the third quarter has rolled around, and the OUSA Executive all have to submit reports on what they've been up to or else they don't get paid. With the OUSA elections now happening, and several of the current Exec standing again, this is a good opportunity to assess who's been doing their part and who's been shit.
While this year's Exec has achieved a lot, much of that has come down to the efforts of President Fran, and he hasn't always enjoyed the full backing or support of his team. Fran was feeling mushy at the meeting, though, personally thanking each of the Exec during a speech that ended with floods of tears.
Critic has assigned each Execcie two scores out of five: one for their performance this quarter, and one for their overall performance so far this year. We've also helpfully pointed out who's standing for re-election and if so, for which position(s).
Francisco Hernandez
President
Fran's had a less-than-stellar quarter by his standards. He's continued to work very hard, dutifully ticking items off his "Franifesto," bouncing around and generally being every bit the aspiring Labour backbench hack, but there have also been a number of notable fuck-ups.
Fran's had problems in the past with publicly blaming his Exec when things don't go his way, and took another swipe at them earlier this month in Critic. This time around he was careful to (marginally) dial down the pass-ag, giving a special thanks in his report to most of his Executive but (pointedly?) excluding Zac. Probably fair enough; Zac doesn't really do anything.
Fran's had a few big successes this quarter, particularly the DCC housing bill and the student bus fare trial period. However, he also saw a couple of his pet projects bite the dust – the November E-Sports tournament was cancelled after a series of delays and postponements, and the OUSA Governance Review has withered away into nothingness. On top of that was the polling booth debacle: students lost their on-campus polling booth for the DCC elections after Fran declared his candidacy for those very elections and thus created a conflict of interest in the eyes of the returning officer.
There have been a couple of other let-downs. When Fran announced his plan to bring $2 coffees to OUSA, Critic was mildly excited, reminiscing about the Staff Club's $2 flat whites of yesteryear. But it turned out that $2 coffee meant $2 "coffee" – OUSA is just buying a coffee vending machine like the one in the Commerce building, and plonking it in Clubs and Socs sometime next year.
This has also been a quarter in which Fran's lack of PR skills has come to the fore. His penchant for 600-word Facebook updates aside, he's been sending out some pretty mixed and confusing messages about NZUSA, and attacking the media is usually a bad idea. After all, they're the ones who give you ratings out of five.
Standing for re-election:
No.
Quarter:

Overall:

Zac Gawn
Administrative Vice-President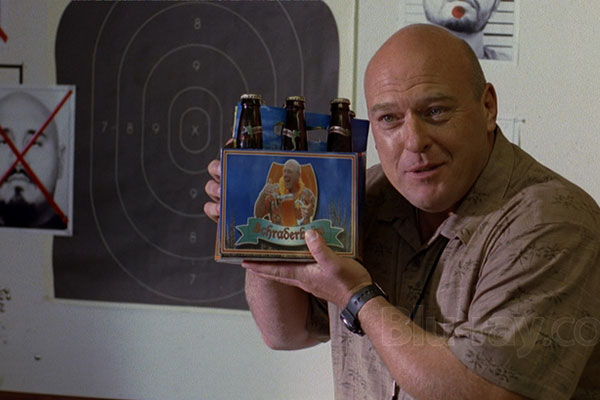 The Administrative Vice-President does most of their official work behind the scenes, which means it's hard to tell when they're not doing it. This suits Zac fine. Still, read between the lines of his report and it's pretty clear that Zac's hardly been pulling his weight.
When reading Zac's report, it's surprising how few responsibilities the Admin VP seems to have. Isn't Administrative Vice-President the second-in-command? Surely they do more than just sit on a couple of committees, shuffle some papers for the OUSA Secretary and update the odd policy? Why is it such a senior position?
The Admin VP is a senior position because its primary purpose is to back up the President. That means getting behind the President's initiatives, taking on some of his work, and generally being his right-hand man (or woman, though we haven't had a female VP in a while). While Zac states that "Francisco and I have a constructive and effective relationship" and that "I have been able to assist Fran in his duties throughout my term so far," he gives no examples of how he has done this. None.
Fran has such a high workload that he often sleeps in his office through weekends, and Zac seemingly couldn't give a fuck. This isn't all Zac's fault – Fran is bad at delegating and admits as much himself – but it's still pretty shit.
On top of all this, Zac doesn't really contribute much during Executive meetings, only clanking into life upon hearing the words "E-Sports" or "pub." He doesn't pull up the Executive on procedural matters during meetings (which is his job), and the upcoming referenda (which, again, are his job to organise, including ensuring the questions are unambiguous and constitutionally valid) already look like a mess.
Standing for re-election:
Yes – President
Quarter:
Overall: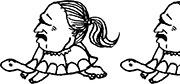 Ruby Sycamore-Smith
Welfare Officer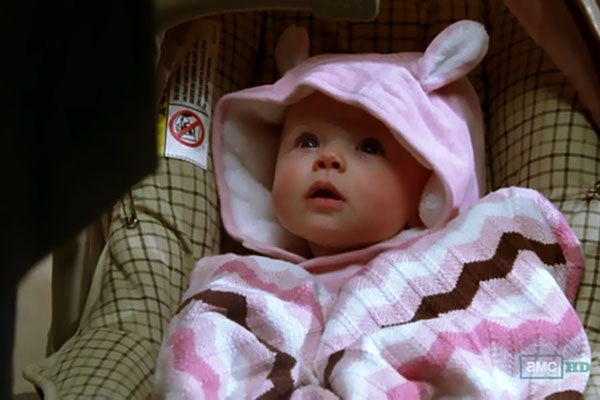 Ruby's report clocked in at 3,580 words. Gee, thanks Ruby.
Ruby has had another productive quarter. She has been particularly strong on women's issues, overseeing Women's Week, starting the Tea Cup Club and running campaigns against relationship abuse. She has also worked hard on Fran's flatting initiatives.
Plans for a Men's Week have hit the rocks, however, as Men's Rep Ryan Edgar "is a bit tied up at the moment in other pressing issues right now" (i.e. he's running for Executive next year on Zac's ticket. Awkward.).
Ruby's clearly put together a strong and well-informed Welfare Committee, and has learned a lot from them. However, the composition of that committee, and the tenor of the projects Ruby has ended up running, suggest that the Welfare Committee is wielding a lot of influence.
Somewhat surprisingly, Ruby's been one of the most effective feminist champions that the Executive's had in years, and she's the kind of mass-appeal figure who can bring feminism into the mainstream at Otago. But it's a bit unclear how much of that is down to her specifically, how much is down to her committee, and how effective Ruby will continue to be next year without her committee's guidance and support.
Anyway. Ruby is a member of Keir's Postgraduate Committee, but doesn't appear to have got the memo about that committee not really existing any more (despite she and Keir having "strong communication lines"). She continues to divide her time during Exec meetings between showering her colleagues with praise, and playing Candy Crush on her phone.
Standing for re-election:
Yes – President.
Quarter:

Overall:
Jordan Taylor
Education Officer
Jordan's report had a "man of mystery" vibe to it. He was unable to shed much light on what he's been doing this quarter, he told us, because "most of it has been made confidential."
Taylor, Jordan Taylor did, however, reveal that he was a key supporter of the University's recent adoption of the Grade Point Average (GPA) system. The Exec then universally agreed that GPA was actually a shit system. Awkward.
More positively, Jordan pointed to a new University policy, which states that from the end of next year all courses must have a course overview and a detailed course description on the Otago University website, rather than the short, uninformative blurbs currently there. However, Jordan didn't say whether he'd actually played any part in bringing this about, so it's unclear whether he was trying to claim credit or just pointing out that there was something good happening in his general vicinity.
Still, Jordan reckons that through his roles on University committees, he's had a direct impact on over half of all courses, which is quite a big claim. And kinda raises the question, what sort of impact? What does he do? Oh that's right, it's confidential.
Standing for re-election:
Yes – Education Officer.
This quarter:
????????
This year:
????????
Kamil Saifuddin
International Students' Officer
Kamil definitely earns the title of Most Improved Player this quarter. He was a bit anonymous last semester, but has been omnipresent these last couple of months, going way above the call of duty for a 10-hour position. Basically he's been a GC, always helping out his fellow Execcies as well as doing a tonne of work for his own portfolio.
He's overseen two highly successful events, the International Food Festival and the International Cultural Night, although for some reason he invited Te Roopu Maori to participate in the latter (Maori isn't international! Bit racist). He's also liaised regularly with over a dozen clubs, maintained a perfect attendance record across a variety of committees, and has become an increasingly confident presence at Exec meetings. Continuing Keir's theme of devolution, Kam has big plans to build up the International Cultural Council into a large, semi-autonomous body in the mould of OUPS or Te Roopu.
Standing for re-election:
Yes – Administrative Vice-President and International Officer.
Quarter:

Overall:
Nick Tenci
Finance Officer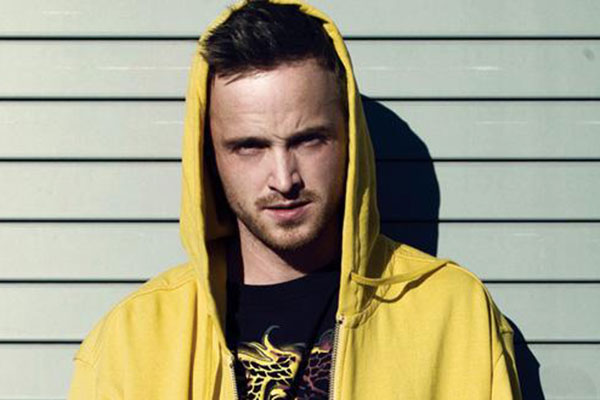 Nick's only been in the job a month, so it's a bit early to be passing judgment. His report reflects this; most of it says things like "haven't really done much yet, not sure why I have to write this report, lol" (Critic is paraphrasing). Even so, he's made a promising start, and looks likely to be around again next year.
Standing for re-election:
Yes – Finance Officer.
Blake Luff
Recreation Officer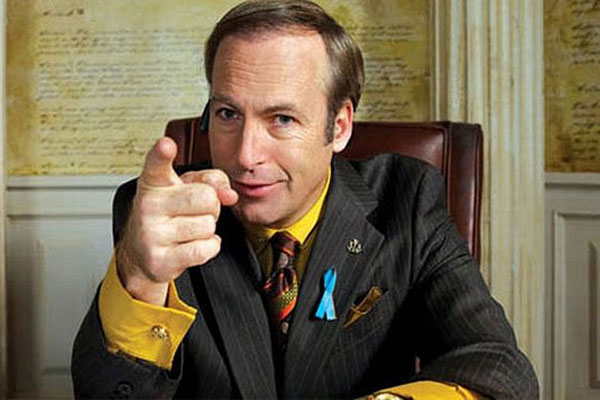 Blake's been on a teaching placement in Wyndham this quarter, and has largely had to do his job over the Internet. He's had to lean on his fellow Execcies quite a lot, as well as Recreation Centre staff, but as always he's getting involved whenever he can. He's been a great Recreation Officer over the last two years and will be missed.
Standing for re-election:
No.
Quarter:
Overall:
Gianna Leoni
Te Roopu Maori President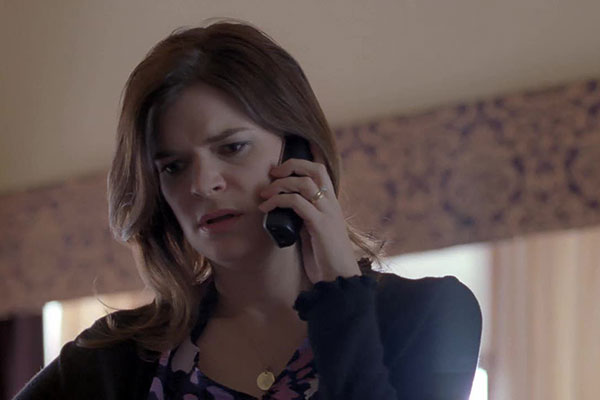 Gianna didn't submit a report this quarter; for some reason, she's required to submit quarterly reports to Te Roopu Maori but only half-yearly reports to OUSA. Critic likes Gianna though, and wishes she had run for OUSA President, so we'll give her an honorary star/ decapitated-head-turtle-bomb anyway.
Standing for re-election:
No.
Keir Russell
Postgraduate Officer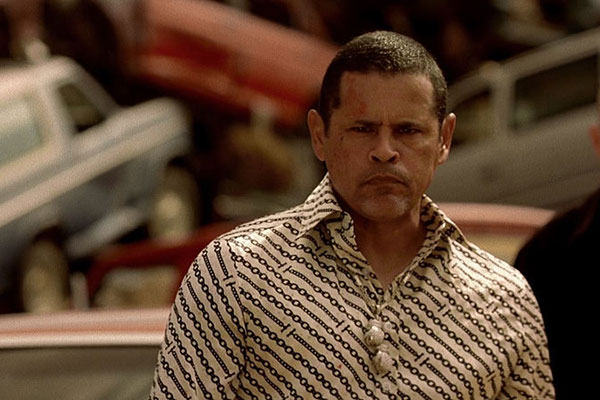 Keir's landed in the role during a particularly shit year for postgrads, and he's the only real conduit between OUSA and a group with whom OUSA has an often-difficult relationship. During Executive meetings he has sometimes come across as stressed and testy – he and Ruby in particular seem to rub each other up the wrong way.
This quarter Keir has been carving out a semi-autonomous role for postgrad representation, eliminating unnecessary red tape and giving the Otago University Postgraduate Society (OUPS) a bigger role. Devolution not revolution, that kinda shit. He hasn't found much use for OUSA's Postgraduate Committee, noting that it has "combined forces with" (read: been absorbed by) OUPS. He's currently fixing up the rules to make this merger official.
Standing for re-election:
No.
Quarter:
Overall:

Pippa Benson
Colleges Officer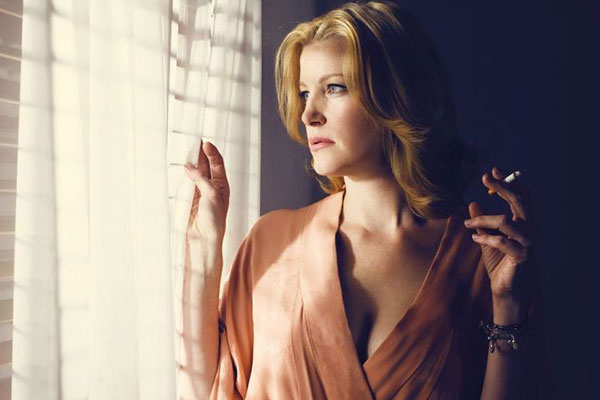 This quarter, Critic would like to note that Pippa is Canadian. That's CANADIAN, people. Not American.
Pippa's main project this quarter was the College Stand-Off, an inter-hall music competition, which proved a success. Like last quarter, she's been slowed down a bit by other projects falling through, usually due to factors outside of her control. However, she hopes to have the "ratemycolleges" website ready to launch by the end of the year.
Pippa showed her lack of administrative skills recently, foolishly scheduling a committee meeting for Friday 13. She was duly punished when only two people showed up, but fortunately neither of them was called Jason.
Standing for re-election:
No.
Quarter:

Overall:

Rachael Davidson
Campaigns Officer
Rachael got an extension on her report; apparently she's "writing her Master's thesis" or some shit. Sounds pretty dodgy to us.
Standing for re-election:
No.