The nominations for the 2014 OUSA Executive have closed, and an array of good-looking candidates have put their names forward to represent you next year. Voting will take place on the OUSA website from 9am Monday 30 September to 4pm Thursday 3 October, with the winners announced that evening.
There are 11 voting positions on the Executive. The top dog, and only full-time position, is the President. There are four 20-hour Vice-President tier positions Ė Administrative Vice-President, Finance Officer, Welfare Officer and Education Officer Ė and five 10-hour general representative positions Ė Recreation Officer, Campaigns Officer, Colleges and Communications Officer, International Officer and Postgraduate Officer. Voting for the International Officer position is open to international students only, and the Postgraduate Officer to postgrads only.
The final position on the Executive is the Te Roopu Maori President, who sits as an ex officio voting member. Elections for the Te Roopu Maori Executive are also open, and candidate profiles are available at critic.co.nz/teroopucandidates.
President
Ruby Sycamore-Smith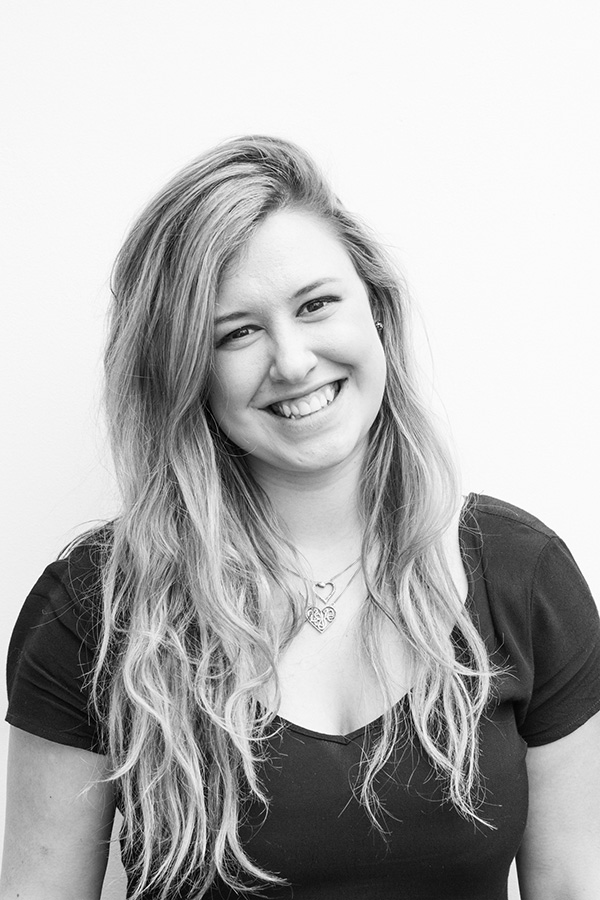 Kia Ora, I'm Ruby, your future OUSA President. First and foremost I would like to point out that I am passionate about everything I do, I sink my teeth into every situation and always give 110 per cent. I'm a third-year student studying communications and marketing, and I'm going to ensure that you get the year that you deserve! OUSA can and will do a better job of advocating for students under my leadership. With me as your President you can expect more from your organisation. I will be a President for all students and ensure that each and everyone one of you gets the most from your time at Otago.
As your current elected Welfare Officer Iíve:
- Delivered free breakfasts and five dollar meals.
- Secured $10,000 in funding from the Ministry of Social Development to promote healthy relationships.
- Successfully advocated for making the Queer Support Position full time.
- Led OUSAís stress-free exam efforts including establishing a puppy room!
- Led negotiations with the University over establishing a student pub on campus.
My record as your Welfare Officer has been extensive, and as your President you can expect more. I will continue my efforts on securing a student pub, promoting healthy relationships, lobbying to fix the Uniís broken internet and delivering on better and bigger events.
Expect more. Vote Ruby for President.
Nominated by: Jarred Griffiths
Seconded by: Paul Hunt
Jordan Watts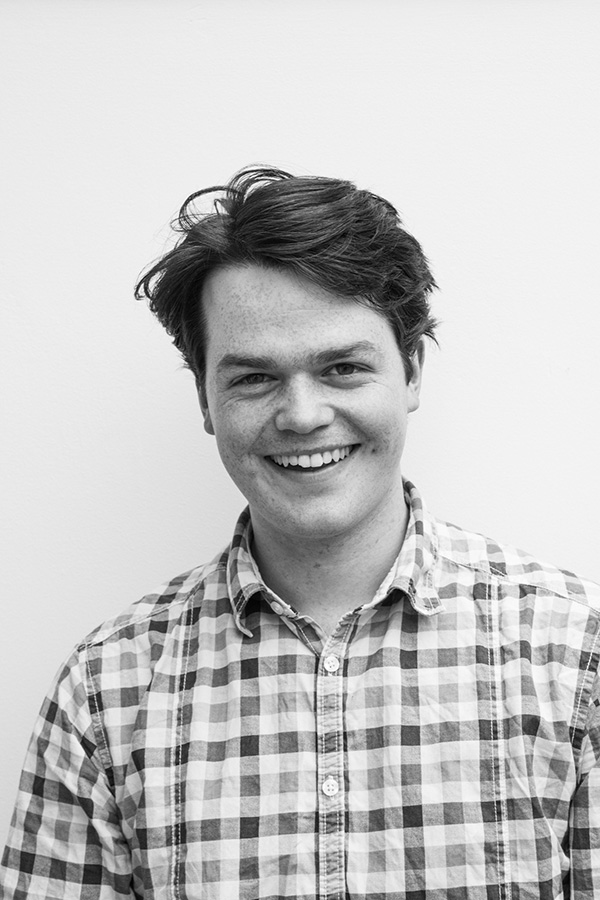 The OUSA should be more focused on students and not politics. Unfortunately in the largely satisfied apathetic contemporary environment the organisation is merely used as a tool at the mercy of a tyrannical minority who only advocate in order to reinforce the interests of a select politically minded group.
The OUSA needs to build upon what it is really good at: recreation. Events such as the Craft Beer festival and the International Food Festival work because it showcases the uniqueness and diversity of the student voice within the university. If the OUSA is to continue to be supported and relevant to students in the post-VSM era it must focus more on what it can do for our welfare and support with the vast resources we have provided it.
The OUSA does not need a President who only wants a good CV reference. The OUSA needs a President for the people. I am that resident for the people, and if you vote for me Iíll make sure to act only with the students best interests in mind and heart, and foster a truly student dedicated organisation. Itís time we started seeing more tangible, rewarding and exciting returns on our involuntary investment.
Nominated by: Chris McKegg
Seconded by: James Tait-Jamieson
Zac Gawn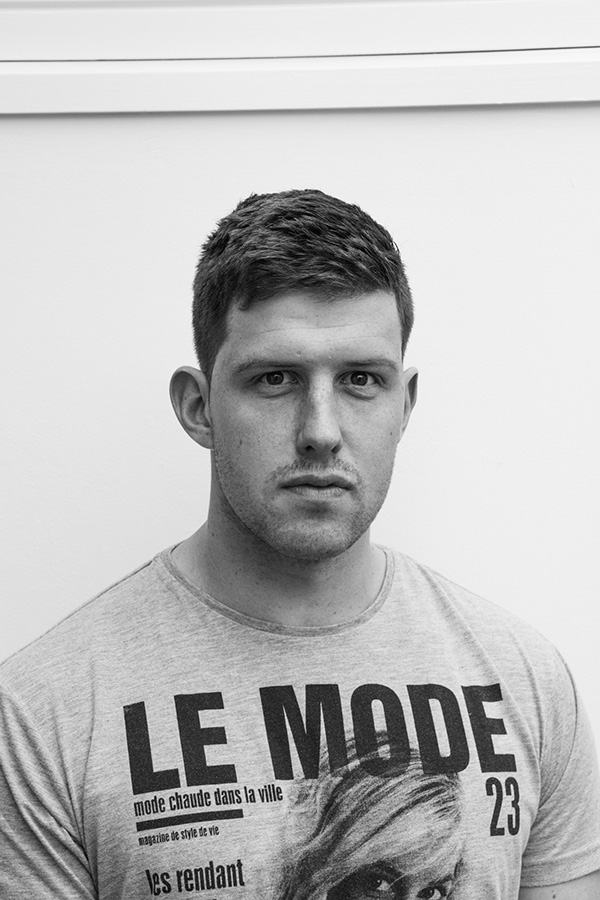 Otago University Studentsí Association. An association by the students for the students. The problem is I look around after my term as your Vice President and see students who are still oblivious to what OUSA is and has to offer. Further, it feels we have taken a backwards step in 2013 and it is time to vote in the lads who can bring OUSA and scarfiedom back. It is all well and good having fancy pants policies but if none of you students give a fuck then why should I.
The majority of scarfie voters (I hope) will vote me in for these three reasons:
1) An inclusive OUSA
2) Hyde Street 2014
3) A student bar owned by OUSA
Let us get the fundamentals right in 2014!
Vote for Zac Gawn for President and Ryan Edgar for Vice.
Nominated by: Logan Edgar
Seconded by: Thomas Clarkson
Administrative Vice President
Ryan Edgar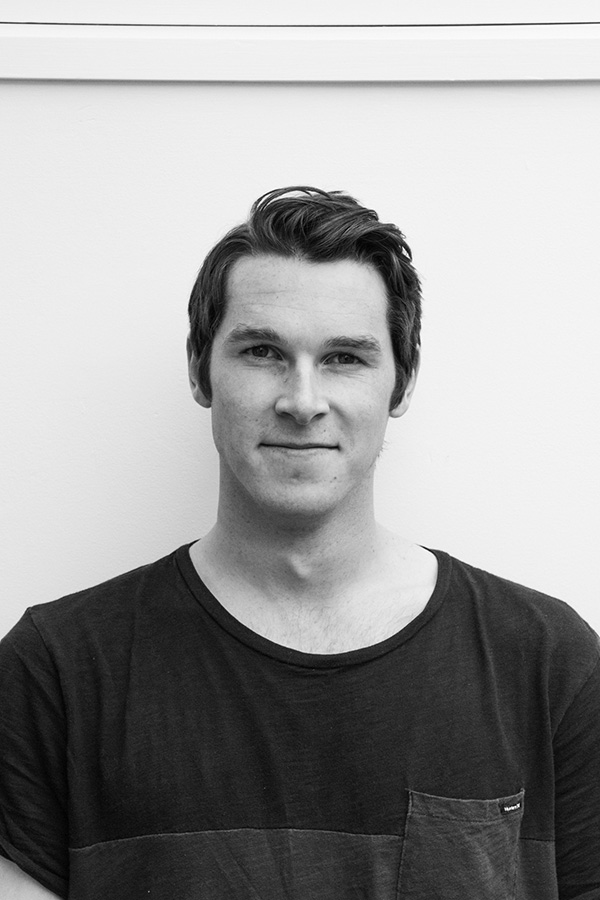 Iím no stranger to change and wouldnít stand in the way of progress where itís fit, though the decomposition of our student culture has come well before its time. The University is telling us how to throw our keg parties, where we can scratch our balls and which trees we can sink a 12 box in; we need student leaders who wonít be pushed around by the University and will stand up for what is most valued by the students. Vote Zac Gawn for President and Ryan Edgar for Vice, as some things are worth preserving, cheers!
Nominated by: Logan Edgar
Seconded by: Thomas Clarkson
Paul Hunt
Hey all, my name is Paul Hunt. I would like to be your Administrative Vice-President in 2014.
I adopt a work hard play hard ethos to everything I do and am fully committed to making OUSA work for everyone.
Admin VP requires hard work behind the scenes assisting the President, understanding a wide range of policy issues and collaborating with the exec. Through serving as President of the debating society for two years and one year on the law school exec Iím confident I have the skills for VP.
I would like to see OUSA proactively engage with other student groups on campus, pursue the opening of a student bar and develop support networks in subject areas to assist everyone with uni work.
Vote Hunt for Admin VP to get stuff done in 2014!
Nominated by: Thomas Mitchell
Seconded by: Jared Griffiths
Kamil Saifuddin
From Kuala Lumpur, Malaysia. In my fourth year pursuing a double degree in Arts (Philosophy, Politics and Economics) and Commerce (International Business). Previously, I was the President of Hayward College Students' Association, President of Otago Malaysian Students' Association and currently, International Student Officer at OUSA.
This year I am running for Vice President and seek to be re-elected as International Student Officer. I believe I have a proven leadership, management skills and track record. Having a vast experience, passion and involvement with students from around the world gives me the advantage of understanding their needs.
Key words: Kamil. Internationalisation. OUSA.
Nominated by: Vivien Poon
Seconded by: Rohan Saini
Finance Officer
Nick Tenci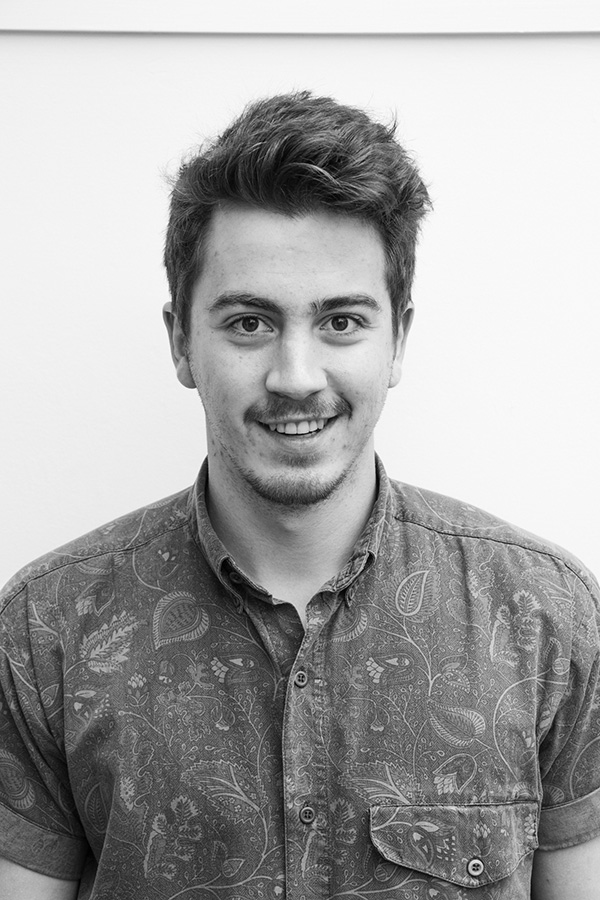 Hey guys!
Iím Nick and for those of you who donít know me I have been your Finance Officer for the latter part of 2013.
As a third year finance student I know my shit, and will continue to fight to ensure you continue to get the most from your investment in OUSA.
Iím looking forward to 2014, with a specific desire to work closely with the exec on welfare and environmental issues, and ensure that OUSA reaches out to all students.
Vote Nick for responsible, inclusive leadership for 2014.
Cheers guys.
Nominated by: Beau Murrah
Seconded by: Jordan Dougherty
Education Officer
Jordan Taylor
Kia Ora,
Iím Jordan and Iím running for re-election to be your Education Officer. I am studying a BSc in Chemistry and Food Sciences. I led initiatives such as the ĎSex (Awareness) Weekí campaign that saw free HIV screening on campus.
I brought a diverse perspective not only to OUSA but also to various University Committees. My focus next year will be on implementing my current projects: ratemypaper.com, a new class rep model which will ensure that the student voice is heard and fighting for fair access to education.
Vote for a committed, strong and efffective voice. Vote Jordan.
Nominated by: Scout (Yuxin) Liu
Seconded by: Marino-O-Te-Au Wichman
Thomas Mitchell
Hi Iím Thomas Mitchell and Iíd like to be your Education Officer for 2014! Iím A BSc student majoring in Neuroscience whilst working practically full time in website development and youth support. These experiences working have shown me the power that good governance and teamwork can have at improving organizations. I would like to represent YOU to make sure that your Uni education goes as smoothly as possible while making sure that if shit does happen there is great support from OUSA to get you back on your feet! Vote for Tom for experience and a passion for supporting students!
Nominated by: Andrew Row
Seconded by: John Brinsley-Pirie
Welfare Officer
Nali Lee
Hello fellow Students,
My name is Nali and I am running for Welfare Officer. Iím a third-year Marketing and Psychology student with an Education minor.
Iím an active volunteer at organisations such as Victim Support and the Dunedin Special Olympics Summer Games, and am very passionate about what I do.
My awareness of social issues relevant to students places me well to hit the ground running as your 2014 Welfare Officer. My hobbies include talking too much and befriending randoms, I do speak English so feel free to say ďhiĒ if you see me around campus!
Vote Nali.
Nominated by: Nerida Kelly
Seconded by: Katie Whitefield
Payal Ramritu
Student welfare is my mission,
As part of exec in the welfare position,
I will be enthusiastic, approachable and ready to listen,
As a Phedder, BSc and TESOL student,
I understand the struggles of Uni,
Even though there are lots of people around, it can be easy to feel puny,
I will provide a network of help and support.
Vote for me; Iíll make sure your battles are fought!
Nominated by: Jacqueline Louw
Seconded by: Alexis Barltrop
Jenna Bone
Thought Iíd give this a whirl as I care about the welfare of erríbody, plus my flatmates are sick of me yelling at Seven Sharp, and have eyebrowsed me into actually doing something political.
Iím really interested to see what I can do to support the clubs and societies affiliated with this position, and if I can help make a difference to even a few students' wellbeing, I would take this as a job well done. But all I really want is a Sudoku in the fucking Critic.
Nominated by: Jordan Van der klei
Seconded by: Meghan Roberts
Postgraduate Officer
Kurt Purdon
Hi postgrads! My name is Kurt Purdon and I'm running to be your OUSA post-graduate rep for 2014. I'm currently in my fourth year at Otago studying towards a Master of Business in Finance.
I will work tirelessly to ensure that postgrads are well represented on the executive. Due to the recent government cuts to postgraduate allowances, it's important that we have a postgrad rep who's willing to stand up and be heard. I aim to bring a practical and hard-working approach to the executive and aim to better involve Otago's distance learning students into OUSA decision making.
Nominated by: Logan Edgar
Seconded by: Thomas Clarkson
Campaigns Officer
Jarred Griffiths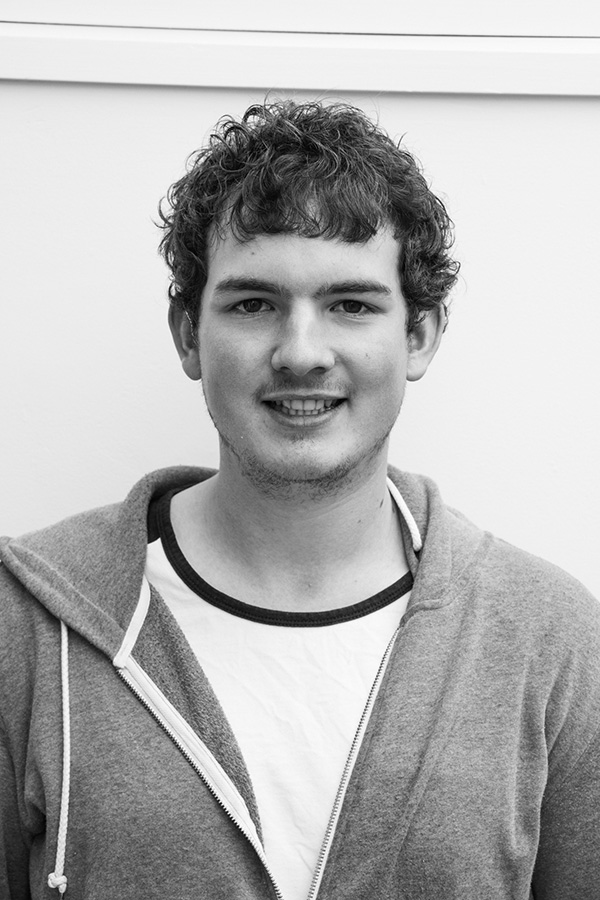 Students cannot afford OUSA to be silent while the Government continues to make education less accessible and more expensive. OUSA needs to run better campaigns and return to its roots of bona fide student advocacy. Having worked extensively in the political and charitable sector organising campaigns, I believe that I have the experience and skills to deliver on this.
The role should not just be about organising campaigns, but making sure that Executive members have the skills to advocate for students in their relevant portfolios. Vote Jarred for Campaigns Officer!
Nominated by: Thomas Mitchell
Seconded by: Paul Hunt
Hamish Barker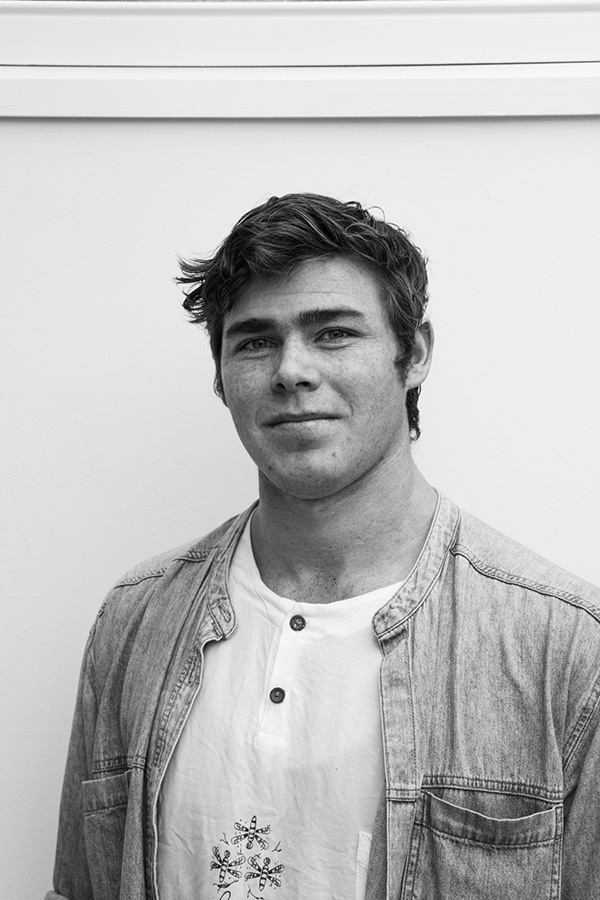 Hey I'm Hamish and I've decided to run for your campaigns officer for 2014.
I am currently third year studying a Bcom in Economics and Physical Education.
I wanted to run for campaigns officer because I'm pretty keen on getting amongst and like to have fun. If you choose to vote me campaigns officer I will try and bring the best events and piss ups Dunedin is known and loved for. Also I aim to promote all the student support networks available through OUSA and Otago university.
Cheers,
Hamish.
Nominated by: Daniel Sharp
Seconded by: Logan Edgar
Recreation Officer
Daniel Stride
Recreation Officer is about representation: looking after the welfare of student clubs, whether they have ten members or a thousand. Having served you as Clubsí Rep for two years, Iím the ideal person to serve you in 2014. I believe in excellent constituent service, and will push to restore $3 dinners as a Club-funding initiative. OUSA also needs to take a proactive role on student loan issues (access to education is so important), as well as a more prudent fiscal stance: OUSAís cash reserves are our independence lifeline, and should not be frittered away. Vote Dan for dedication and sincerity.
Nominated by: Lena Fraser-Landmann
Seconded by: Donglie Xie
Henri Faulkner
My name is Henri Faulkner, Iím a local OBHS old boy studying Microbiology and running for the Recreation Officer position. Many people would call me a nerd, I run the OUSA Gamers Central and am the driving force behind E-Sports at the University of Otago.
Shit that I want to get done:
- Uniting and expanding the gaming and scientific communities of Otago
- Getting Clubs and Societies to run more events
- Help students become healthier, more fit and stronger by increasing participation in local sports
- FASTER GODDAMNED INTERNET
This is all.
Nominated by: Connor Sherson
Seconded by: Ewan Hunter
Colleges Officer
Brydie Ockwell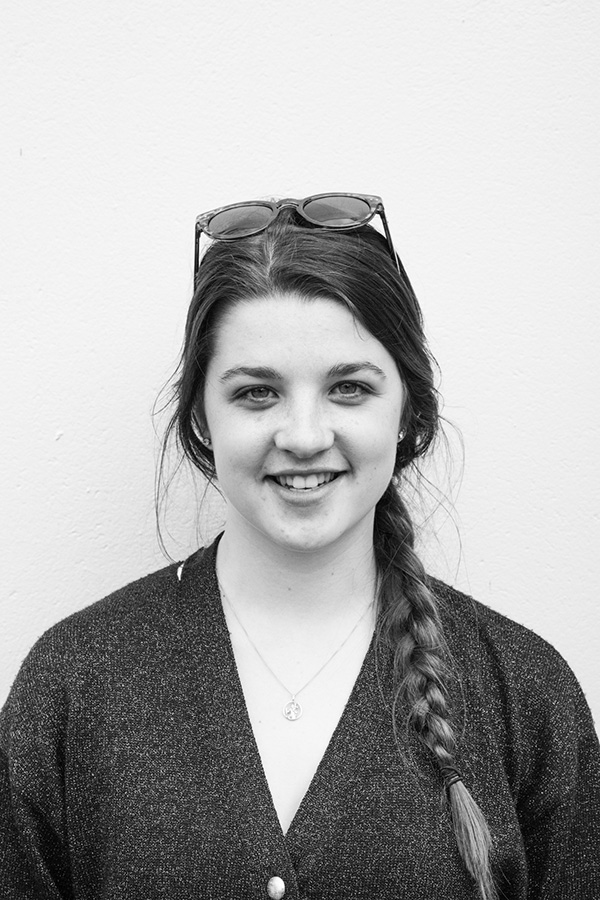 Hi there folks! I'm Brydie, and I'd love to be your 2014 Colleges and Communications Officer. I was a fresher once, so I like to think I know a bit about the things you're after - I've also got committee experience; you'd be in safe hands. I've got a few ideas for how to make that amazing first year of uni even better, but I really want to work with you because hey, you know best what you want from that "fresher" experience. Vote Brydie for your Colleges and Communications Exec, and I'll make sure you have a year to remember!
Nominated by: Audrey Morgan
Seconded by: Catherine Hart
International Officer
Kamil Saifuddin
Kamil is also running for Administrative Vice-President - see above for his blurb.