Marmitini
(pictured above)
An iconic Kiwi cocktail, this should be on every local up and coming mixologist's list of drinks to master.
Ingredients:
150mL Seager's Lime Twisted gin
24mL dry Vermouth
1 generous drop of Marmite
To garnish: Marmite toast triangle
Preparation:
Put the toast in the toaster.
Combine the gin, Vermouth and ice together in a cocktail shaker and pour into cocktail glasses.
Sparingly spread some Marmite on the toast and plop the remaining Marmite into the cocktail glasses. The salinity of the Marmite highlights the aromatics of the gin.
Cut the Marmite toast into quarters and present one on the edge of each glass.
Enjoy.
Penne Colander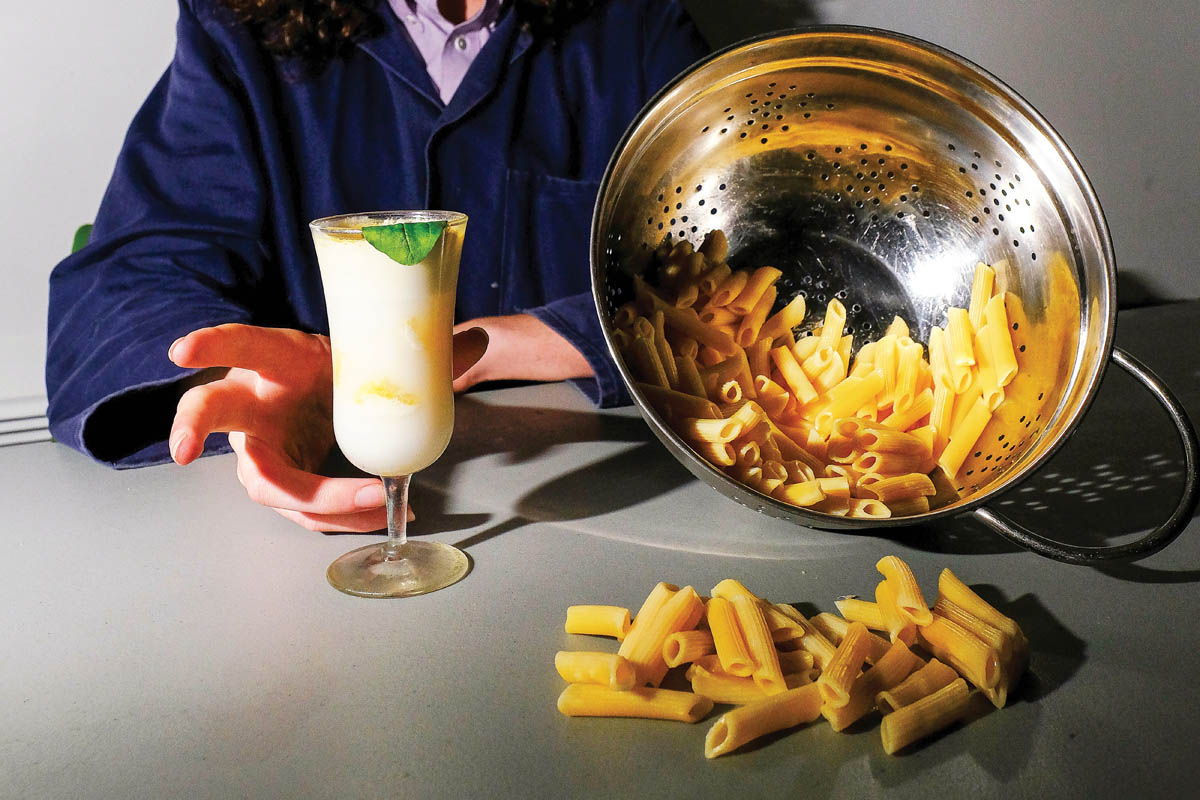 "If you like a penne colander, so it don't fall in the drain…"
This classic cocktail is a perfect match for the white girl in uni who loves a good pasta and isn't afraid to tell you all about it.
Ingredients:
60ml strained penne water
7 chunks of tinned pineapple
1 tablespoon of coconut cream
60ml Bacardi
1 teaspoon of olive oil
To garnish: A baby spinach leaf
Preparation:
Place your penne in boiling water, add a pinch of salt, and cook, stirring occasionally for 10 minutes or until just soft.
Strain the hot water into a glass measuring jug and discard the pasta.
Allow the pasta water to cool to room temperature before adding to the pineapple, coconut cream, Bacardi and olive oil until it retains a smooth consistency.
Pour each serving into a small bowl and garnish with a basil leaf.
Bloody Murray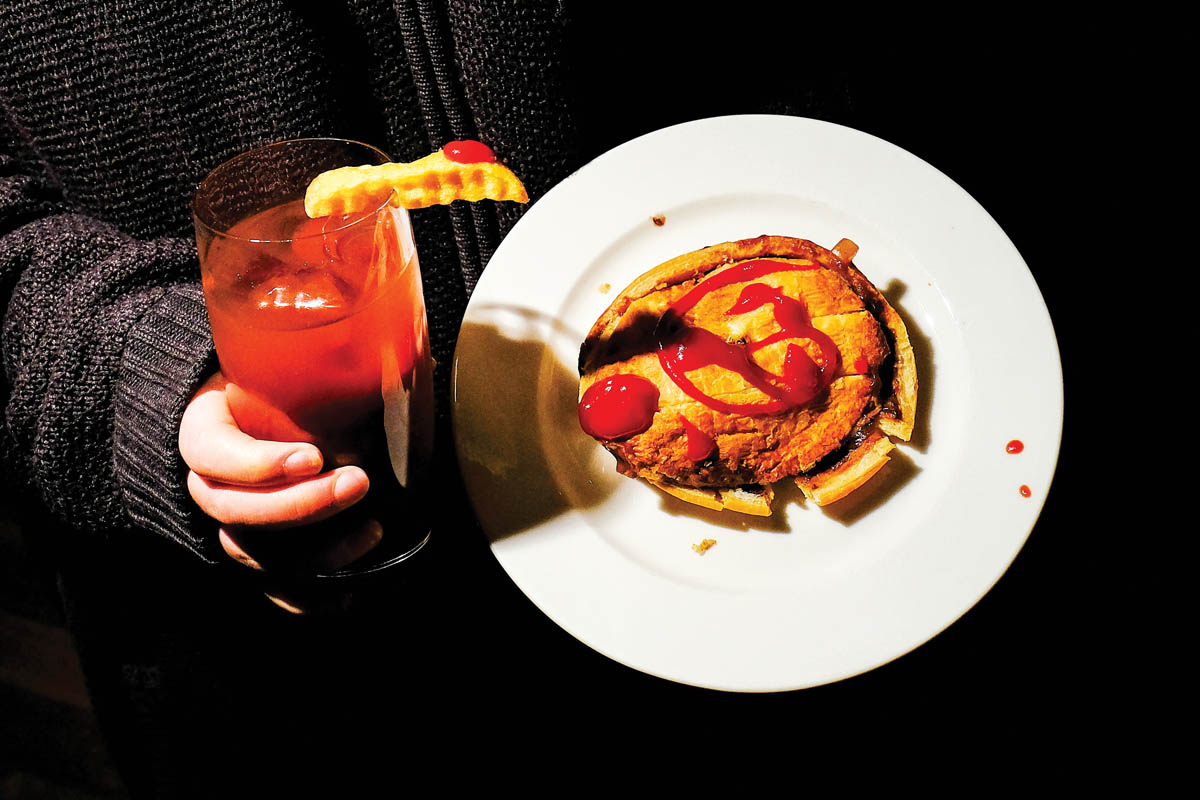 The quintessential bloke's cocktail, the Bloody Murray pairs excellently with a steak pie and is sure to make you say "nah, yeah nah".
Ingredients:
4 tablespoons Absolut vodka
3/4 cup Wattie's tomato sauce
1 teaspoon Worcestershire sauce
1 teaspoon Kaitaia Fire
Pinch of black pepper
Pinch of salt
4 pieces of ice
To garnish: a hot chip dipped in tomato sauce
Preparation:
Combine all the ingredients in a big jug and lightly stir.
Pour the mix into glasses and garnish with the hot chip.
Margarine-a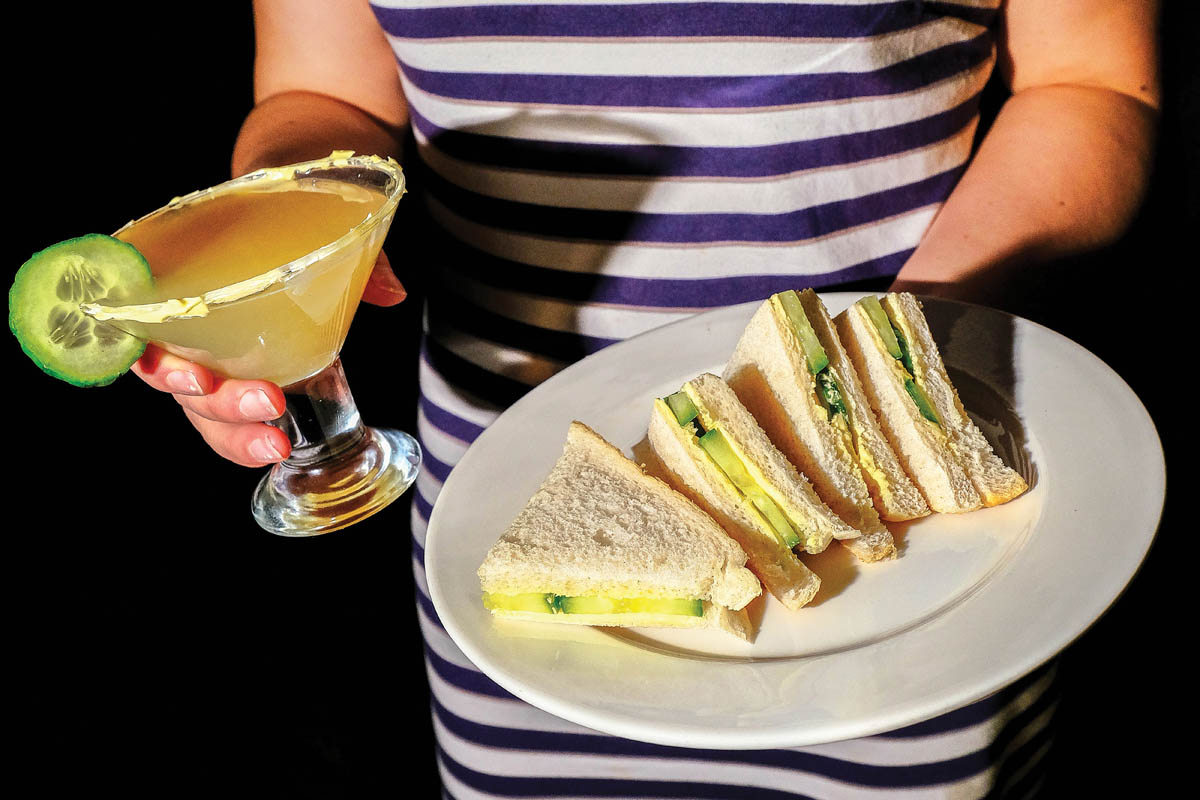 If you're a bit old fashioned and really white, you're going to love this cucumber sandwich-inspired beverage. This tasty treat is sure to soothe the nerves at your grandma's wake.
Ingredients:
Margarine
½ cup tequila
¼ cup triple sec
1/3 cup lime juice
To garnish: a slice of cucumber
Preperation:
Chill the glass in the fridge for 20-25 minutes.
Coat the rim of your glass in margarine (table spread will do fine).
Place the remaining ingredients in a shaker, then shake hard for about two minutes.
Pour into the glass and serve with a slice of cucumber.
Now your great aunt's kisses will be greasy as well as wet.
SaMimosa
For many a year, discounted mini samosas have been a flatting staple. They're great to share with your friends, but they're not always on special. This saucy cocktail completely captures the vibe of mini samosas, without you having to splash out to provide for your friends. If you really want to go hard, you can buy one pack and use them sparingly over the course of your next few get-togethers as a garnish to complete the look.
Ingredients:
1/3 cup chilled Lindauer sparkling wine
1/3 cup Charlie's orange juice
1 teaspoon sweet chili sauce
To garnish: one mini samosa (optional)
Preparation:
Combine the ingredients separately in each glass and stir.
Garnish with a mini samosa for a festive flair.
Long White Cloud Island Ice Tea (Ao(Tea)roa)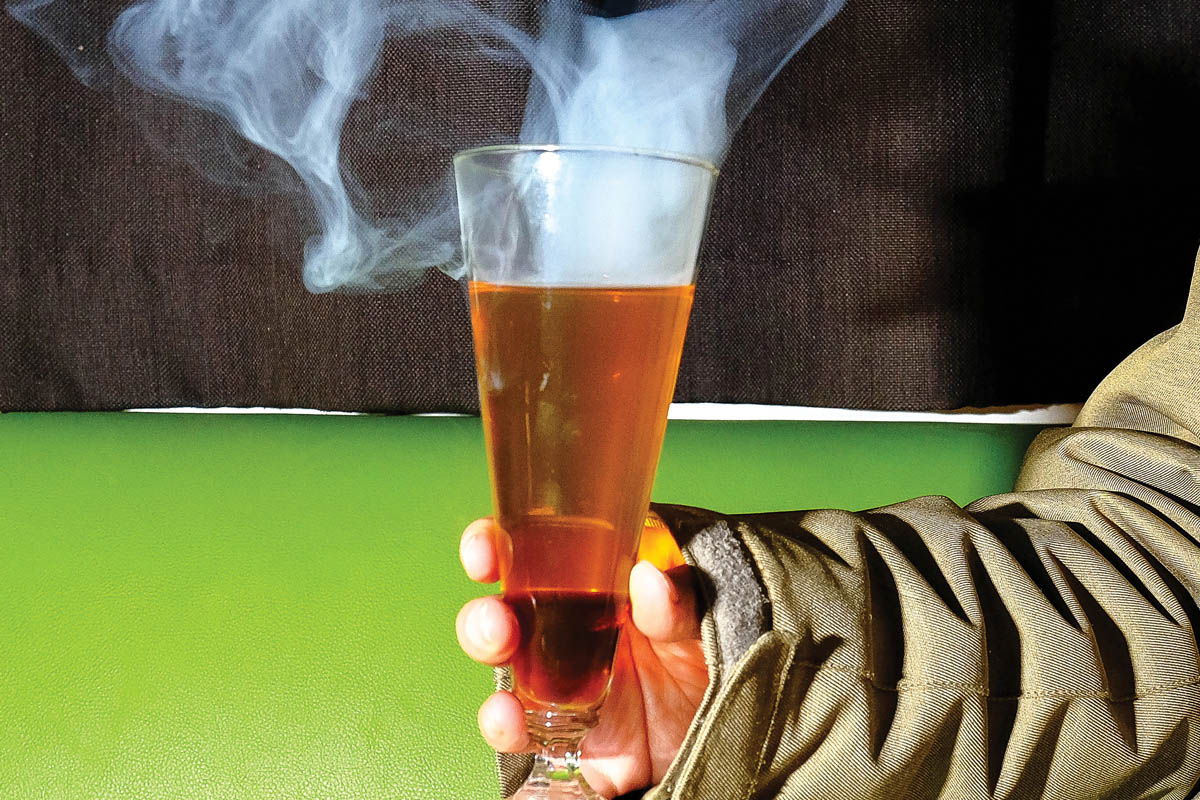 If everyone at the party pitches in the dregs of their bottles you might get something similar to this fucking mess of a drink. This giga-combo hits all the marks; cheap, but with complex flavours, sweet, sour and thick; it makes you so turnt you won't stop.

Ingredients:
½ shot Coruba
½ shot dry gin
1/3 cup Long White Vodka Passionfruit
½ shot Pepe Lopez
½ shot Everglades triple sec
1 tablespoon Chelsea golden syrup
1 tablespoon Barker's lemon and lime syrup
1/3 cup Lipton ice tea
To garnish: a vape cloud
Preparation:
Add all the ingredients together. Do not stir.
Blow a phat vape cloud onto the surface and serve.
Mould Wine
This winter warmer is the silver lining to a less than pleasant living situation. Harvesting your wall mould leads to a reduction in chronic mould inhalation and may even provide you with the immunity boost necessary to fight off future mould-related health conditions.
Seek medical help if you experience nose bleeds, wheezing, difficulty breathing or itchy skin.

Ingredients:
1 portion black mould
3 cups Cleanskin red wine
7 cloves
2 cinnamon sticks
1 mandarin peeled and segmented
Preparation:
(When collecting and cooking with mould make sure to use a P1 particulate respirator.)
Simmer all ingredients, apart from the red wine, until the mandarin becomes languid and saggy.
Add the wine and reduce to a low heat, allowing it to warm through (about 6 minutes).
Serve strained if desired.
Cigs on The Beach
Laying back with a cheeky ciggie on the St Kilda beach feels like you're right where you're meant to be. This lush drink gives you the sandy lips and the nicotine rush to transport you to that very moment.
Ingredients:
Sand
50mL vodka
20mL peach liqueur
1mL 3mg stoned fruit vape juice
To garnish: one durry
Preparation:
Coat the rim of the glass in sand.
Combine the remaining ingredients in a shaker and shake softly for 5 seconds.
Pour into the glass and garnish with cigarette.