Posted 11:06am Sunday 3rd September 2017 by George Elliott
There's been allegations made of leaking, dirty rumours on Twitter and blurring lines between the bureaucratic and political – the election is just threeish weeks away! The so-called 'no surprises' convention – not strictly the singular matter of Winston Peters' Read more...
Posted 3:00pm Thursday 21st November 2013 by Zane Pocock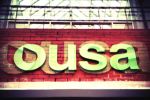 The OUSA Executive yesterday confronted a breach of the OUSA Constitution by three of the four delegates sent to Wellington to cast OUSA's votes in the 2014 NZUSA (New Zealand Union of Students' Associations) election. The offending delegates voted contrary to a motion carried during Read more...
Posted 11:03pm Tuesday 5th August 2014 by Carys Goodwin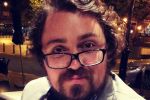 ACT Party Board member and Dunedin North candidate Guy McCallum has officially resigned and withdrawn his candidacy as the result of "the development of a race relations policy" that "blindsided" him. This resignation, effective Tuesday 5 August, comes in the wake of ACT leader Jamie Whyte's shock Read more...
Showing results 1 - 3 of 3
TAGGED ITEMS
Showing items with the tag:
scandal