Posted 4:54pm Sunday 30th May 2021 by Fox Meyer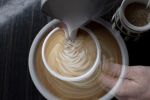 The cheapest coffee in town will now cost more than a coin, as Veggie Boys raises its price by a dollar. A regular is now $3, and a large comes in at $4. The price increase comes during a change of management. Supreet, the new manager at Veggie Boys, told Radio One that the previous owners Read more...
Posted 2:10pm Sunday 21st March 2021 by Alex Leckie-Zaharic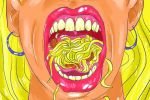 The University has raised prices yet again at their food outlets. Those on the study grind are notoriously poor, and after prices went up multiple times last year, this latest increase will be another gut punch to the food court faithful. According to Campus and Collegiate Life Services Read more...
Showing results 1 - 2 of 2
TAGGED ITEMS
Showing items with the tag:
prices