Posted 1:29am Monday 19th April 2021 by The Critical Tribune
AskOtago is reportedly on the brink of a nervous breakdown after, despite having answered millions of student questions since it opened on the ground floor of Central in 2018, nobody asked it how it was really doing. The helpdesk service has been struggling to cope emotionally for years, Read more...
Posted 9:29pm Friday 26th March 2021 by Erin Gourley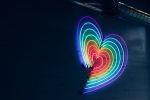 A trans student at Otago has raised concerns about the lack of gender neutral bathrooms and the use of deadnames in University systems. Ethan*, a trans student, said that "student wellbeing should be prioritised on campus, to ensure we are in the best state to learn. A lack of vital Read more...
Showing results 1 - 2 of 2
TAGGED ITEMS
Showing items with the tag:
askotago