Posted 1:46pm Saturday 26th February 2022
I hate to add more doom and gloom to your day, but at the moment, it's looking pretty grim for Dunedin students. If you're reading this then you're probably one of those students, and I don't need to tell you. You've got emails, tiktoks, and an itchy feeling in the back Read more...
Posted 9:17am Sunday 10th October 2021
The government is putting on the pressure for New Zealanders to get vaccinated. But many people are not vaccinated yet. The reason why is a mix of policy, inequality, and misinformation from friends, family and far-right conspiracy theorists. Up until recently, we've enjoyed relative Read more...
Posted 8:47am Sunday 10th October 2021
Three weeks ago, we reported on widespread employment law breaches and sexual harassment amongst kitchen staff at University-managed halls of residence kitchens. Some staff then requested the mandated shift breaks that we outlined in the piece and were misled by management. When staff in one hall Read more...
Posted 3:57pm Friday 1st October 2021
Ten years ago, a controversial bill was voted into law that stripped student associations of their universal funding, leaving their futures in the hands of universities. Ten years on, should the bill be repealed? Centuries ago, in 2009, ACT MP Heather Roy introduced the Voluntary Student Read more...
Posted 1:56pm Monday 20th September 2021
CW: sexual harassment, homophobia, sexism, and racism. Kitchen staff are a key part of the first-year experience in residential colleges. They dish up mashed potatoes and chicken cordon bleu for hundreds of already-drunk freshers on a Thursday night, and take their dishes from them afterwards. Read more...
Posted 3:57pm Sunday 12th September 2021
The digital world can provide a place for te reo Māori to thrive, but a number of technological hurdles stand in the way. One of the largest problems is with autocorrect and spell check. Students found it annoying when te reo words autocorrected to English words. Other times, kupu have Read more...
Posted 1:55pm Sunday 5th September 2021
As the September 8 deadline for public submissions looms, numerous churches, many with Otago student groups, have publicly expressed concern over the Conversion Practices Prohibition Legislation Bill. After this deadline, the Bill will appear before the Justice Select Committee. Many activist, Read more...
Posted 4:03pm Sunday 22nd August 2021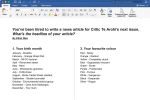 Your Birth Month January - Breatha February - Grange Street Flat March - MFCO lecturer April - Renowned stoner May - Nerd June - Wholesome grandma July - OUSA Exec August - Broke Castle Street resident September - Student journalist October - Environmental activist Read more...
Posted 2:15pm Monday 16th August 2021
Pōneke-based Daniel Vernon is a man of many talents. He's an artist, a podcaster, and is in a band. He writes and plays music in Dartz, makes political satire comics as yeehawtheboys, and talks about sex, love, and relationships on the Just The Tips podcast. Daniel took some time out of Read more...
Posted 12:52am Monday 9th August 2021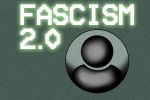 A note on aliases: Members of Action Zealandia use aliases to obscure their identities, even from other group members. In the article aliases are signalled by the use of single quote marks the first time a name is mentioned, e.g. 'Marc'. Read the companion news article Read more...
Showing results 11 - 20 of 50
Elliot Weir
Features Editor