Posted 12:45am Monday 9th August 2021
The only funny moment throughout this investigation was on a hike undercover, when three members of Action Zealandia were captivated by an impressive rainbow stretched out across the Wellington skyline. They insisted that, because it had seven colours rather than six, it was "God's Read more...
Posted 5:19pm Sunday 1st August 2021
Stuck in the same dull routine of pesto pasta, nachos, KFC and Domino's? Looking to take your flat cooking up a notch and go outside your comfort zone? This list is for you. Critic has compiled a few secret ingredients that you can use in everyday recipes to give them some extra flavour, all Read more...
Posted 4:04pm Sunday 1st August 2021
The following article contains the author's opinion. We rely on science to separate fact from fiction when it comes to contentious issues, but it can be politicised by groups to spread fear and misinformation. A 2019 publication by researchers from Otago has been used in exactly Read more...
Posted 5:19pm Sunday 18th July 2021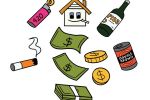 Out of interest, curiosity, and an effort to understand our audience and the wider student body, Critic Te Arohi conducted a survey over the mid-semester break, asking 50 questions that covered a wide range of topics from academics to politics to demographics to drugs. 439 people completed the Read more...
Posted 4:19pm Sunday 18th July 2021
Aussie psychedelic rock band Ocean Alley have jammed their way into our playlists, festivals, and hearts in recent years with hit singles like 'Confidence' and 'The Comedown'. In light of their upcoming tour across Aotearoa, guitarist Mitch Galbraith sat down with Critic Te Read more...
Posted 2:58pm Sunday 18th July 2021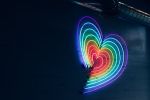 After almost three years of planning, delays, and bureaucratic hurdles, an official opening of the Campus Queer Space has been announced by OUSA for 23 of July at 10.30am. The space, which is located near the terrace lounge (upstairs from the link), includes furniture, decorations, and Read more...
Posted 1:33am Monday 31st May 2021
Critic Te Arohi offered to treat two lucky flats like the British Royal Family. Instead of providing them with billions in inherited wealth and a sense of ownership over entire countries, we followed them like paparazzi for a few days and made wild and problematically intrusive speculations about Read more...
Posted 5:24pm Sunday 30th May 2021
The Bills have divorced, Critic Te Arohi can reveal. When first contacted for comment, Bill insisted the divorce was amicable, but a later interview shows that the truth is far more complicated. We sat both ducks down for an exclusive tell-all interview. Shit hit the fan, and the truth finally came Read more...
Posted 11:22pm Sunday 23rd May 2021
The government released their 2021 budget on Thursday, announcing the first meaningful benefit increases in decades, as well as increased spending on rail, Māori housing, Pharmac, and other areas. Amongst all the big numbers and dollar signs, there is some stuff for students to be excited Read more...
Posted 4:30pm Sunday 16th May 2021
Kiwi artist Mark Perkins, known by his stage name 'Merk', has made a name for himself in recent years releasing two successful albums to critical acclaim. Critic Te Arohi spoke to Merk about his most recent album, Infinite Youth, which came out in February of this year. Merk has been Read more...
Showing results 11 - 20 of 39
Elliot Weir
Features Editor