Posted 1:24am Friday 3rd July 2020
"People are here because they want to see change," said TJ, one of the organizers of the Dunedin Black LivesMatter march on June 14. It was the beginning of level two. Hundreds of Dunedites flooded the streets, wearing masks and brandishing pickets. The crowd moved down George Street Read more...
Posted 1:06am Friday 15th May 2020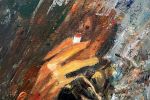 When I was 18, I smoked my first cigarette. I was roaring drunk, on the balcony of an Auckland club, and I remember feeling so cool—rebellious, even. The morning after, however, I began to feel super guilty. My dad had smoked cigarettes his whole life, and he lost a kidney for it. I remember Read more...
Posted 4:19pm Thursday 14th May 2020
The first time I got my period, I was nine. I didn't know what a period was, and I didn't know why people were making such a huge deal out of it. It didn't hurt much, it was just alarming. I was sure that it wasn't normal to bleed out of your vagina, and I was sure adults Read more...
Posted 4:14pm Thursday 14th May 2020
Periods are rough, messy, and miserable. Sanitary items are no better. Sometimes it's just too much effort to find one, let alone buy them. Sometimes your flow is so light that a sanitary product just doesn't seem worth it. Sometimes, you just need to free bleed. Here's Read more...
Posted 4:20pm Sunday 10th May 2020
Every culture has its own superstitions. You've probably heard some of these from your grandma, or your mother or father, or your auntie. For me, it's always been Feng Shui. My dad touts it like no tomorrow, and whenever I tell him something that's going wrong in my life, his Read more...
Posted 5:33pm Thursday 30th April 2020
I wasn't the cool kid in high school. I had a few close friends, and lots of classmates, but I didn't have status. I went to maybe a few high school parties, usually as a plus one, and lots of tame birthdays. The rest of the time, I was studying. Maybe that's why it took me until Read more...
Posted 10:26am Wednesday 8th April 2020
If you're single as fuck, like me, the Covid-19 lockdown is a government mandated four week dry spell. Two weeks in, and I'm wanking with my left hand so I can pretend it's someone else. I've named my sex toys (Buzz and Woody) and I'm taking increasingly long, hot Read more...
Posted 8:31pm Friday 27th March 2020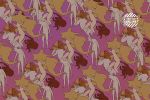 Step one Start off nice and slow. You don't want to spook anyone. Complain very loudly about the fact that you're not having sex while in isolation during flat dinner, or whenever you're all congregated together. Step two A few days later, suggest that you all watch porn Read more...
Posted 6:40pm Thursday 19th March 2020
On 15 March 2019, a white supremacist terrorist walked into a mosque during Friday prayer and gunned down 51 innocent people, injuring 49 more. It was the kind of news that sent a whole nation into shock. Most people remember exactly where they were when they heard the news, and will remember for Read more...
Posted 7:03pm Thursday 12th March 2020
Plans to install a pedestrian crossing on Albany Street beside the OUSA Clubs and Socs building will not go ahead until 2021. 78.6% of students felt that the crossing was necessary in the 2019 OUSA referendum. Following the referendum, then-OUSA President James Heath approached the DCC. They had Read more...
Showing results 1 - 10 of 15

Previous Results
Next Results