World Watch
Barnstaple, United Kingdom
A high school student who committed an armed robbery after believing he had failed his GCSE A-levels has been offered a place at the University of Plymouth. The 18-year-old was sentenced to three years and eight months at a young offenders' institute after attempting to rob a jewelry store. The shop's 71-year-old owner, a martial arts expert, grabbed a baseball bat and forced the man out of the store.
Belfast, Ireland
A man has been tasered on an Easyjet flight in Belfast after refusing to leave the aircraft. The argument started when the man, said to be in his 40s, tried to take two pieces of hand luggage on the flight. The man became abusive to staff after refusing to give up his "man purse", and police were called to assist. After around 20 minutes of attempting to persuade the man to leave the plane, he was tasered and removed by police.
Belgium
Three people have been wounded after a gunman opened fire on a high-speed train travelling from Amsterdam to Paris. Sliman Hamzi, a 26-year-old from Morocco, was shooting with an automatic weapon, which has left two of the victims in critical condition. The investigation is being led by France's special anti-terror police. The train was passing through Belgium when the attack took place.
Germany
A message in a bottle, which is said to have been thrown in the sea 108 years ago by British scientists, has washed up on the shores of Germany. Inside the bottle was a postcard with a message, written in English, German and Dutch, promising a reward of a shilling to whoever returned it. The bottle was one of 1020 released between 1904 and 1906 as part of a project to measure deep sea currents. It is believed to be the oldest message in a bottle ever discovered.
San Antonio, Texas
The US government has been ordered to release immigrant children and their mothers who had attempted to illegally enter the US from Mexico. The US government attempted to have the federal judge reverse her decision, claiming the facilities were short-term processing centres. The attempted reversal was denied, and the judge said the women and children must be released by 23 October this year.
Greece
Greece's Prime Minister Alexis Tsipras has officially resigned from his position after Greece's financial woes accelerated earlier this year. Tsipras called for an early election to be held in September, which will be Greece's fifth election in six years. A date has not yet been set, but a government spokesperson has said she expects the election to be held on 20 September, the same day New Zealand's elections were held last year.
South Africa
28-year-old paralympian, Oscar Pistorius, is set to have his potential release reviewed by a parole board after the intervention of a South African justice minister. Pistorius, who shot and killed his girlfriend Reeva Steenkamp in 2013, was expected to be released from a South African prison on 21 August. News of his release caused controversy worldwide, which caused Michael Masuth to intervene. Steenkamp would have turned 32 two days before his expected release.
Grapevine
"It was doing a big loop the loop and I thought, 'that's coming in low' and then there was a massive fireball. There were many burnt-out cars and motorbikes lying on their side. It was absolute carnage."
Chris Blewett, paramedic
The Shoreham Air Show, near Brighton in South England, ended in disaster after a fighter jet failed to pull out of a loop manoeuvre on time, crashing into a busy bypass. Many cars were hit, including a wedding limousine, resulting in seven fatalities and 14 injuries.
"I saw the slop bucket that we call the GOP field, the one-woman show on the Democratic side, and the lack of any third party candidate and thought 'man, Deez Nuts would be better than any of these guys.'"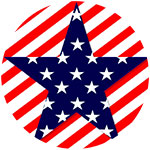 Brady Olson aka Deez Nuts, presidential candidate
Despite being twenty years too young to be the US president, Brady Olson, a fifteen-year-old from rural Iowa, has proven popular in US presidential opinion polls under the alias 'Deez Nuts'. Nuts gained nine percent support in North Carolina, the third-ranking candidate after Democrat frontrunner Hillary Clinton and Republican candidate Donald Trump.
"With its muddy, un-made-up walkways and ruined surfaces Dismaland gives an impression of cackhanded thrown-togetherness that belies the real money behind it and technical expertise that has brought the whole thing into being, completed just hours before the global media's arrival. The defining tone of his latest show is one of gleeful, establishment-blaming, adolescent despair."
Mark Hudson, art critic for UK Telegraph
IPopular street artist, Banksy, has finally launched his latest, top-secret creation, 'Dismaland'. The dark, brutal satire of Dismaland has received mixed responses from both fans and critics, ranging from those praising the dystopian fun on social media, to those panning it as thin, threadbare and quite boring.
"It shows that our female monarchs last the longest. The Queen's longevity is a great source of her strength and popularity. She has lived through World War Two and throughout the 20th century. Many people will not have known a different monarch."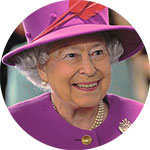 Dr Kate Williams, historian
Queen Elizabeth is expected to become the longest reigning British monarch. On 9 September this year, Elizabeth will break the current record, held by her great-grandmother Queen Victoria who reigned for 23,226 days, 16 hours and 23 minutes. After the death of her father George VI, Elizabeth took the throne on 6 February 1952.
Facts & Figures
303: The number of convicted felons who have been exonerated by DNA evidence in the US since 1989.
Moon dust smells like burnt gunpowder.
350–400: Hours of sleep a new baby deprives its parents of in the first year.
A beaver has a set of lips behind its front teeth.
100: The number of times the earth is struck by lightning per second.
A Tyrannosaur's teeth were roughly the size of bananas.
7: The number of bars of soap that can be made from an average person's fat.
All swans in the UK are owned by the queen.