World Watch
Denmark
Archaeologists are mystified after finding nearly 2000 tiny golden spirals in a field in eastern Denmark. The coils date from between 900BC and 700BC, but the archaeologists are not quite sure what they have found.
Florida, United States
A man convicted of having sex in front of a child on a public beach in Florida has been jailed for two and a half years. Nearby witnesses caught the act on video and testified that a 3-year-old girl saw the act.
Mount Fuji, Japan
Climbers taking on Japan's highest mountain will soon be able to stay connected to the internet thanks to the introduction of free wireless internet. The new service started on 10 July with eight wi-fi hotspots, including one on the summit.
Russia
A low-cost Russian airline has banned passengers from chewing gum on board because it is spending so much scraping it off planes' interiors. The budget airline, Pobeda, which operates inside Russia, said it spends up to US$1700 to remove each piece of gum left behind by passengers and to restore the equipment.
Sant'Eufemia a Maiella, Italy
A small Italian town is transforming its main square into a giant Risk board for a two-day tournament. The square will be covered with a 650-square-metre board for the biggest game of Risk in the world. An artist spent 15 days painting the huge political map used in the game.
San Francisco, United States
A mountain lion has been spotted on four separate occasions around San Francisco since 30 June. The four locations span a several-mile swath and agencies are "working closely to monitor and manage the issue and to keep the community informed".
Mirow, Germany
Nearly US$200,000 was found at the top of a tree in a campsite in Germany. The owner of the campsite has come forward to claim the money, but police are yet to prove ownership of the money and suspect that it is connected to a cottage fire that took place earlier that week on the property.
Beijing, China
A competition where the participants are required to "space out" has been held in one of the busiest parts of Beijing. Eighty people gathered on a major shopping street in the city's business district to take part in the International Space Out Competition. The challenge was to sit still, oblivious to the distractions of their surroundings, for two hours.
Grapevine
"It's shocking, embarrassing, a huge blow, almost everything under the sun. It is almost Mexico's worst nightmare, and I suspect many in US law enforcement are apoplectic right now. Mexico is going to be under increasing pressure from the US in terms of extraditing these top people."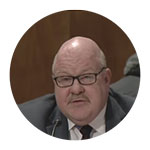 Eric L Olson — Mexico Institute of the Wilson Centre. Mexican drug lord, Joaquin Guzman, known as El Cheapo, has escaped a maximum security prison in Mexico using an elaborate tunnel. His escape tunnel was more than 1.5km long and had ventilation and stairs. This is the second time the notorious drug tsar has escaped prison.
"Arcane public health policies treat medical cannabis patients as drug abusers. As a result patients are often denied a life-saving organ transplant solely because they are prescribed medical cannabis. Many of these patients have died after being denied an organ transplant."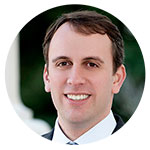 Marc Levine — California state representative.
California has passed legislation that has stopped denying organ transplants to medical marijuana patients. California is just the seventh state to pass a law protecting marijuana users from being removed from organ transplant lists.
"Putting bread on the table, putting a roof over the heads of one's children, giving them health and an education — these are essential for human dignity, and business men and women, politicians, economists, must feel challenged in this regard. I ask them not to yield to an economic model which is idolatrous, which needs to sacrifice human lives on the altar of money and profit."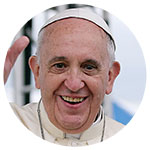 Pope Francis. Pope Francis has put into practice his insistence that the world's poor not be left on the margins of society by visiting a flood-prone slum in Paraguay. Many residents of the slum are squatters on municipal land and argue that they should be given title to the land because they have worked to make it habitable with little help from the state.
"This has become a movement. The silent majority is back, and we're going to take our country back … the word is getting out that we have to stop illegal immigration. I wonder if the Mexican government sent them over here. I think so. Don't worry, we'll take our country back."
Donald Trump.
The rest of the Republican party is trying to distance itself from Donald Trump as he continues to make controversial statements about Mexico and illegal immigrants. South Carolina senator, Lindsey Graham, said of Trump: "We have to reject this demagogue. If we don't, we will lose and we will deserve to lose."
Facts & Figures
Kangaroos cannot walk backwards.
Over 90% of diseases are caused or complicated by stress.
Albert Einstein's eyes are preserved in a safe in New York.
Australia is the only continent in the world that has no volcanoes.
Venus is the only planet in the solar system that rotates clockwise.
56.3% of representatives in Rwanda 's parliament are women - the highest level of government representation in the world.
2,266, 832 Americans are in prison.