World Watch
Heikendorf, Germany
Police in northern Germany have seized a World War Two tank that was being kept in a pensioner's cellar. They also removed a torpedo and an anti-aircraft gun. The army had to be called in, and it took about 20 soldiers almost nine hours to extract the tank.
Kemerovo, Russia
Authorities in the Siberian region of Kemerovo say that 500 families will be given a ewe and a ram under a new scheme to ensure food security. Sheep were chosen for the scheme because as well as providing meat and milk, they have wool that can be used to make clothing.
Nanjing, China
Seismologists in China are using animals to try to predict when an earthquake may strike. The scientists have set up seven observation centres at zoos and animal parks and will be watching for changes in behaviour among thousands of animals.
California, United States
A Danish company has gone to court to try to stop a rival from making square-shaped chips. Snack manufacturer, Kims, has been selling square-shaped chips for almost three decades in Denmark. But this year saw the arrival of a competitor chip of a similar shape and size.
Hungary
The Hungarian government is encouraging young Hungarians living abroad to come home. The "Come home, young person!" scheme provides a free flight and a monthly allowance of US$356 to help with accommodation costs. So far about 800 people have signed up to the scheme.
Seoul, South Korea
A mass wedding has been held in Seoul for defectors from North Korea. One hundred couples were selected to take part in the event at Olympic Park in the nation's capital. Ranging in age from their 20s to their 60s, the couples were joined by South Korea's Unification Minister, Hong Yong-pyo.
New York, United States
Police are searching for a man in a wheelchair who is suspected of robbing a bank and rolling out of the building with $1200 cash to make a clean getaway. The man appeared to be about 30 years old according to surveillance video.
Grapevine
You made a very brave choice. The mandate you gave me is not the mandate of a rupture with Europe, but a mandate to strengthen our negotiating position to seek a viable solution."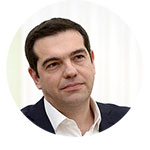 Alexis Tsipras — Greek prime minister. Greeks overwhelmingly agreed that they would rather face an uncertain future and potentially trigger an exit from the euro zone than repay the country's European creditors and face further austerity measures. The outcome of the referendum all but guaranteed the rejection of the rescue loan deal from the European Commission, the European Central Bank and the International Monetary Fund.
"In order to face up to this scourge, we need to be prepared. We need to have enough troops, proper training and material means — we are in desperate need of material means."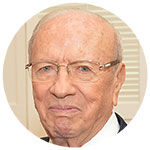 Beji Caid Essebsi —Tunisian president.
Tunisia's president has declared a state of emergency in the country, nine days after the death of 38 tourists at a popular beach resort. He has warned that if similar attacks take place in Tunisia, the country is likely to collapse, and he appealed for material assistance from the international community.
"This case is not about a wedding cake or a marriage. It is about a business's refusal to serve someone because of their sexual orientation. Under Oregon law, that is illegal."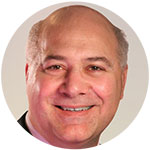 Brad Avakin — Oregon labour commissioner. A bakery in Portland, Oregon, has been ordered to pay $135,000 in damages to a lesbian couple for refusing to bake their wedding cake. The Bureau of Labour and Industries determined that the owner of the bakery caused the couple emotional suffering over religious objections to gay marriage.
"In many ways this negotiation has been going on for literally a number of years and over the past few days we have in fact made genuine progress. But I want to be absolutely clear with everybody, we are not yet where we need to be on several of the most difficult issues."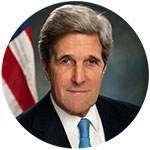 John Kerry — US secretary of state.
An agreement on a deal with Iran on its disputed nuclear programme could be sealed this week according to US Secretary of State, John Kerry. But the US was prepared to walk away if Iran was unwilling to move on important aspects of the deal.
"Before the World Cups were awarded to Russia and Qatar, there were two political interventions. Messrs Sarkozy and Wulff tried to influence their vote makers."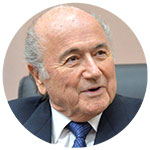 Sepp Blatter — FIFA president. Sepp Blatter has alleged that the former French and German presidents applied political pressure before the 2018 and 2022 World Cup votes. Blatter said, "that is the reason why we now have a World Cup in Qatar". The voting process is now under investigation by Swiss prosecutors.
Facts & Figures
Turtles can breathe through their butts.
Every 9 minutes and 2 seconds there is a birth in NZ.
Every 17 minutes and 32 seconds there is a death in NZ.
Tongue prints are different for everyone.
1 in 10 European babies is conceived in an Ikea bed.
The poison arrow frog enough poison to kill 2200 people.
1000 There are more than 1000 chemicals in a cup of coffee.